You may have navigated to this page because you are considering the purchase of a Chrysler vehicle and you'd like the find ways of accumulating points with your payment, or maybe you're just shopping for a card with a low APR and no annual fee. In either case, the Chrysler MasterCard is a qualifier. Below, within scrolling distance, is a guide that indicates exacly how to acquire this credit option for those who find the application process difficult.
Before entering any personal information into the First Bankcard online portal, please review their privacy policy to ensure you are comfortable with it's terms.
How to Apply
The Apply Now link is available exclusively on the First Bankcard card summary page. Once clicked, it will take you to the application forms.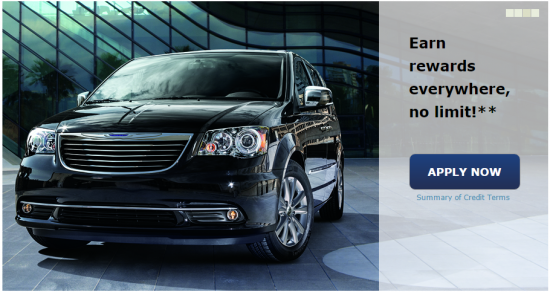 Step 1- Contact Information
Your contact info will be needed as follows:
Full Name
Address
Phone Number
Email Address

Step 2- Personal Information
You will then need to enter in the following personal information:
Date of Birth
SSN
Mother's Maiden Name
Years at Current Address
Housing Status
Monthly Housing Payment
Current Employer
Business Phone Number
Annual Income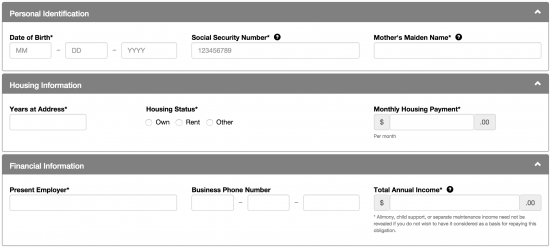 Step 3- Card Options
If you'd like to add an authorized user, submit their full name into the fields provided. A balance transfer option is also available if you have a withstanding balance on a credit card with a higher interest rate. After this, you will have to choose your Credit Card Design.

Step 4- Disclosures
Read through the terms and conditions, check the box if you agree to them, and click Submit to send your application forms in for review. Good luck!