New owners of either of the Hilton-affiliated Citi HHonors Visa Credit Cards might be sitting card in hand wondering "Where do I go next? How can I manage my card?" Let me answer that for you: you will first want to activate your new card. You will then want to register an account online with Citi. Once this is done you will be able to login to this account to pay bills, view past statements and otherwise fully manage your card. If you would like more information on any of these processes please scroll down to access our official suite of guides for this card.
We recommend that all cardholders be familiar with the Citi online privacy policy before submitting any sensitive data to their systems.
How to Login
To login registered cardholders need only visit the Citi homepage and enter their user ID and password into the provided fields.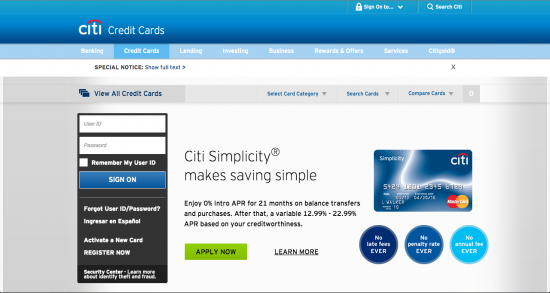 If you have had the misfortune to lose or otherwise misplace your login credentials Citi has supplied the Forgot User ID/Password? link for your convenience. Simply select the link and, once redirected, fill in the requisite forms to retrieve or reset the information, depending on your circumstances.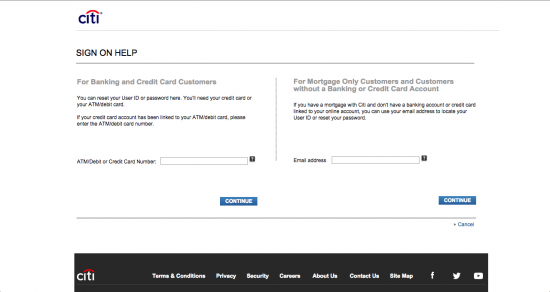 Activation/Registration
Activation #: 1 (800) 347-4934
Activating a new card is simple with Citi; either call the number above or register the card online via account creation. To follow the latter route select the link hosted above and submit the following information to Citi's webforms:
Credit Card Number
Full Name
Security Code
Last 4 Digits of Social Security Number
Date of Birth
Through the course of this process you will create an account, including selecting your security parameters and account preferences.