Interested in a Citi Expedia Credit Card? You have two options to choose from: Standard and Voyager. The cards both offer travel rewards in partnership with Expedia, but with an annual fee of $95 the Voyager option comes with an expanded rewards program. Please consult the chart below for the specific rate-and-fee differences you can expect from each card.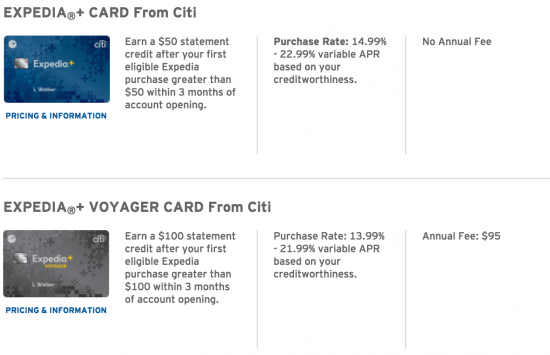 You will be able to select the desired card once you begin the application process, but before we dive in we recommend you take a look at the Citi privacy policy before submitting and private data to their system.
Requirements
Citi requires that all applicants:
Be at least 18 years of age
Have a valid US street Address
Have a valid Social Security Number
How to Apply
Navigate to this webpage (shown below) and select whichever Expedia card option aligns with your financials most closely. Select learn more beside the card in question.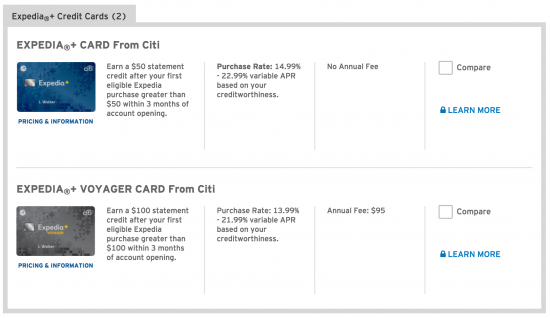 Once redirected select next step to continue on to the secure application. Regardless of the card you've selected the page will be laid out exactly as can be seen just below.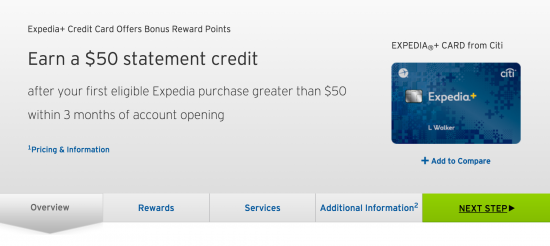 Now, this being an Expedia-brand card you will need to have a pre-existing Expedia account in order to apply. You may create one at Expedia.com or, if you are already a member, simply enter your credentials when prompted by Citi. Select take me to expedia regardless of which route you plan to take,

You may login via facebook or the expedia login page. Either way, once complete, you will be redirected to the secure application form.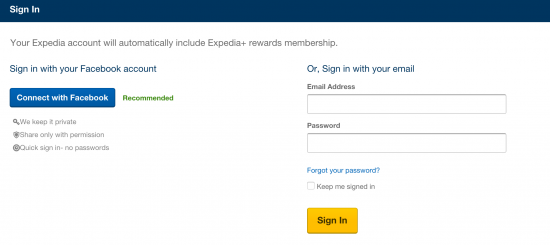 Step 1- Personal Information
You must submit the following data to Citi to complete the first section of the application:
Name
Address
Telephone Number
Email Address
Date of Birth
Social Security Number
Step 2- Security Word
At this point you will be asked to decide upon a security word and hint. Please choose something secure that only you would know.

Step 3- Financial Information
Citi will need to analyze your financials in order to award a specific APR. In order for Citi to do this you will need to submit the following financial data here:
Total Annual Income
Monthly Housing Payment
Accounts Currently Held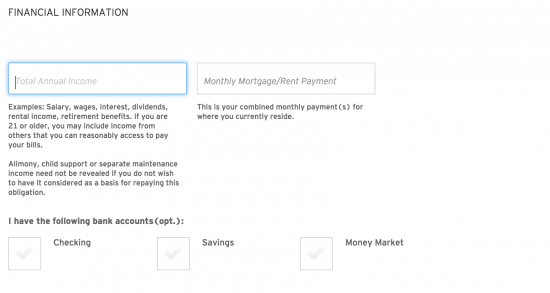 Step 4- Authorized Users
If you would like to add an additional authorized user to your account you may do so at this point.

Step 5- Electronic Disclosures
Review the Electronic Disclosures and Privacy Policy embedded in this section and select I agree to continue.

Step 6- Terms and Conditions
Finally, review the terms and conditions (Standard, Voyager) and, if you agree to them, select submit to finalize the application. good luck!