This tutorial will take you step-by-step through the process of applying for your Expedia+ Voyager Card. If you are a frequent traveller and have an Expedia account, the Expedia+ Voyager Card is a great choice of credit card to gain extensive Expedia travel rewards. These rewards include 25,000 bonus points after your first $2,000 in purchases within 3 months of opening your account. You will also gain 4x your points on Expedia purchases, 2x your points on restaurant and entertainment purchases, and a $100 annual credit for airtravel fees.
Before we get started, please consult the Citi privacy policy (all banking is performd with Citi, which parternered with Expedia to create this card).
Requirements
To be eligible to apply for the Expedia+ Voyager Card, you must fulfill the following requirements:
Be at least 18 years of age
Have a valid US SSN
Have a valid US street address
How to Apply
Step 1- Navigate to this page and click on Apply Now below the Expedia+ Voyager Card.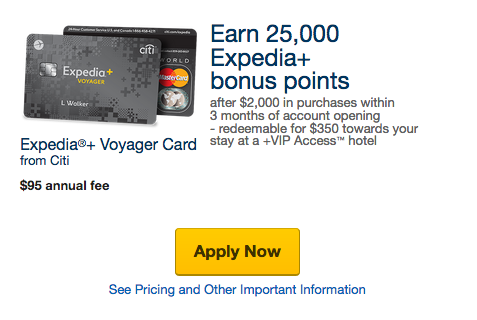 Step 2- To apply for the Expedia+ Voyager Card you must first have a registered Expedia account. If you already have an account, connect using Facebook or by entering your email and password, and skip ahead to Step 4. If you don't have an Expedia account already, you will be asked to sign up for an account.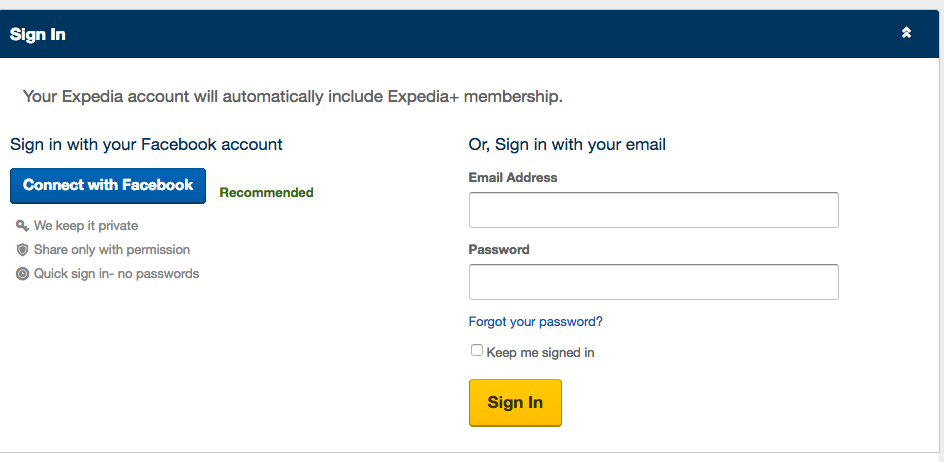 Step 3- To sign up for your Expedia account, tick the box indicating that you'd like to create an account and click Get Started.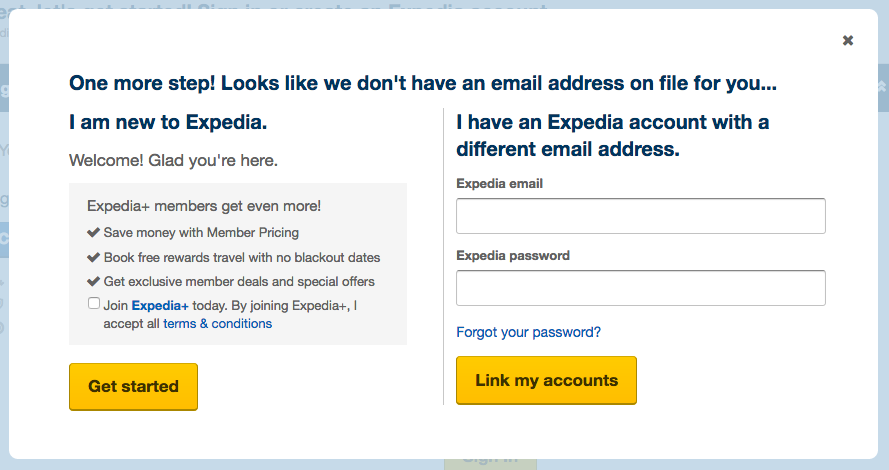 Step 4- Once you have your Expedia account, you will be taken to the first page of the card application. Here you will have to provide the following:
First and last name
Mailing address
telephone #
Email
Date of birth
SSN
Create a security word for your account
Total annual income
Any other people you would like to have authorized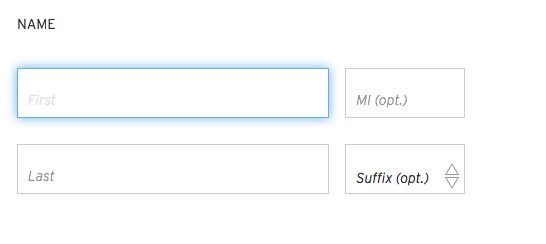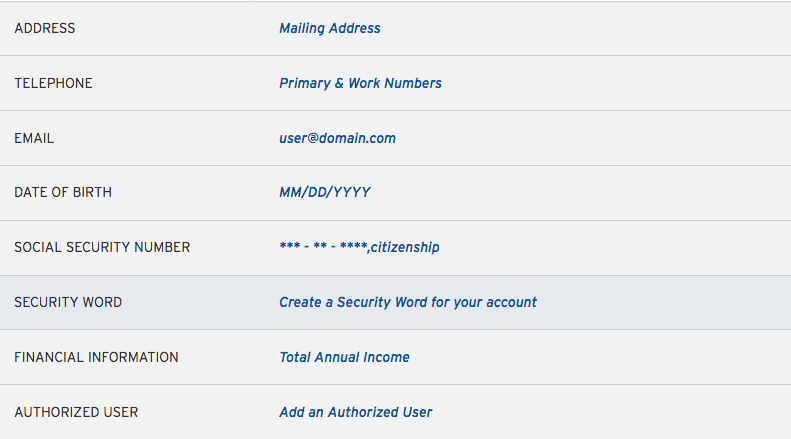 Step 5- Review all the information that you have entered to make sure it is correct and read the Terms and Conditions. If you wish to proceed, tick the box indicating you have read the Terms and Conditions, then click Submit. The application process is complete. Best of luck!