If you can justify/afford the $450 annual fee associated with the Citi Prestige Credit Card it's a pretty attractive card- great rewards program, big signup incentives, cool, sleek design. Individuals interested in applying for the card will find a step-by-step guide to applying available just below.
We recommend that all applicants review the Citi privacy policy before entering any sensitive information into the Citi online forms.
Requirements
Applicants must:
Be at least eighteen (18) years of age
Have a valid US street address
Have a valid SSN
How to Apply
To apply for this card you must first navigate to this webpage and select the next step link.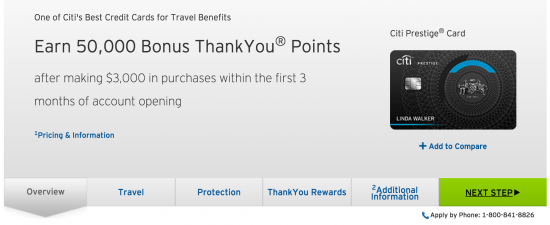 Step 1- Personal Information
You are now at the application form! Input the following information into the provided fields to get started:
Name
Address
Telephone Number
Email Address
Date of Birth
Social Security Number
Step 2- Security Word
Select a security word and hint at this point in the application.

Step 3- Financial Information
Input the following financial data at this point in the application: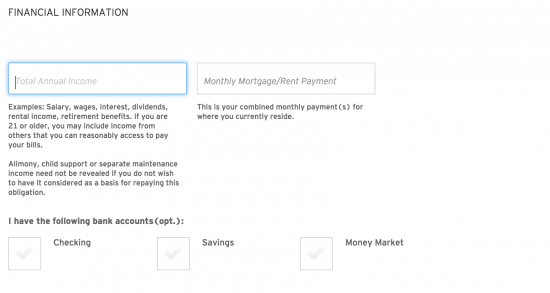 Step 4- Authorized Users
Feel free to add an authorized user at this point, though keep in mind it's an extra $50/year for each additional user.

Step 5- Electronic Disclosures
Online billing is subject to Citi's Electronic Disclosures and Privacy Policy. Agree to the terms and continue.

Step 6- Terms and Conditions
Take a minute to review the Terms and Conditions and, if you assent, select submit to officially submit the application to Citi for review.