Hello world travelers / American Airlines fans. If you are interested in a credit card that helps you earn while you fly, and are rich, then the Citi AAdvantage Executive Credit Card is for you. The application offered by Citigroup is simple, but just incase you are having a bit of trouble we've laid out a step-by-step tutorial below to facilitate the process.
Please make yourself familiar with Citigroup's privacy policy before embarking on your application to ensure your information remains safe.
Requirements
You must meet the requirements below to be eligible for this card.
Be at least 18 years of age
Have a valid US street Address
Have a valid Social Security Number
How to Apply
Applicants will need to first navigate to this webpage (shown below) before being able to access the secure application. The link to the secure form is at the bottom of the page, below a conveniently placed summary of the rewards specific to this card.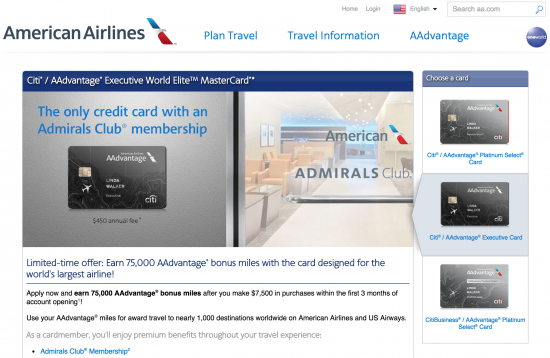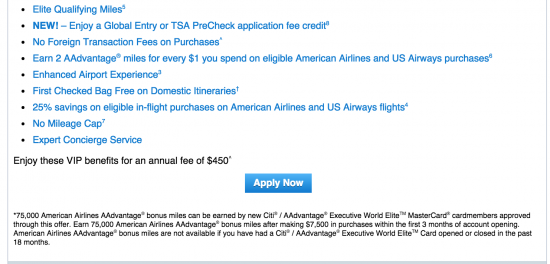 Step 1- Personal Information
The application begins like many card applications, with a request for a bounty of personal information. The specific information you will need to have on hand is as follows:
Name
Address
Telephone Number
Email Address
Date of Birth
Social Security Number
Step 2- Security Word
You must at this point choose a security word to be associated with your card for when you call Citi to discuss your account.

Step 3- Financial Information
At this point you must surrender your financial information to Citigroup so that they can evaluate your creditworthiness. You will specifically need to enter your annual income, monthly rent or mortgage, and select which bank accounts you have open.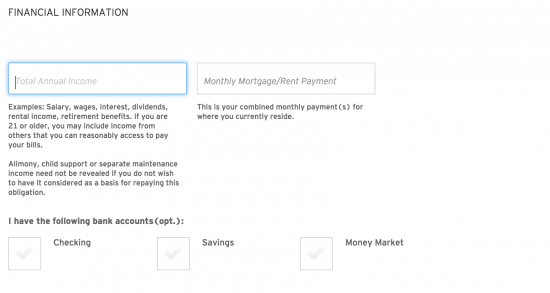 Step 4- Membership Information
For those applicants who are already enrolled in the AAdvantage program please enter your number into the provided field in order for it to show up on your card and be associated with your account. Nonmembers will be provided with a number if approved for the card.

Step 5- Authorized Users
You may at this point designate any authorized users to be linked to your account by supplying some of their basic information.

Step 6- Electronic Disclosures
Online billing is subject to Citi's Electronic Disclosures and Privacy Policy. If you agree to these terms click the appropriate box and move on.

Step 7- Terms and Conditions
Please review the Terms and Conditions carefully at this point.

If you agree, click the corresponding box and submit your application.