Individuals who have been able to cultivate good credit may be interested in the Citi Diamond Preferred Card, a card with the typical low-APR, high-credit-limit structure that you can expect from executive cards. If you think your credit is robust enough to apply for this card from Citi, please scroll down to access our application guide, complete with links to all pertinent legal and financial data.
Before embarking on this application we recommend that you review the Citi online privacy policy before submitting any sensitive data to their forms.
Requirements
In order to apply you must:
Be at least 18 years of age
Have a valid US street Address
Have a valid Social Security Number
How to Apply
In order to access the secure application you must first navigate to the card summary page. Once redirected select next step to access the application.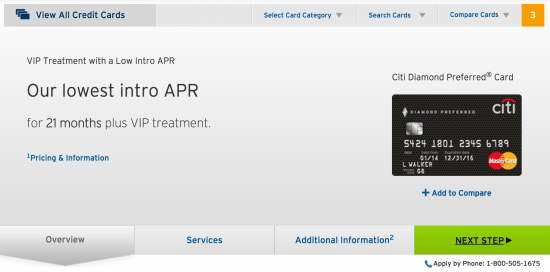 Step 1- Personal Information
Citi requests the following personal data to complete this section of the form:
Name
Address
Telephone Number
Email Address
Date of Birth
Social Security Number
Step 2- Security Word
Indicate what you would like to use as a security word, and a corresponding hint, at this juncture.

Step 3- Financial Information
Submit to Citi the following financial data:
Total Annual Income
Monthly Housing Payment
Accounts Currently Held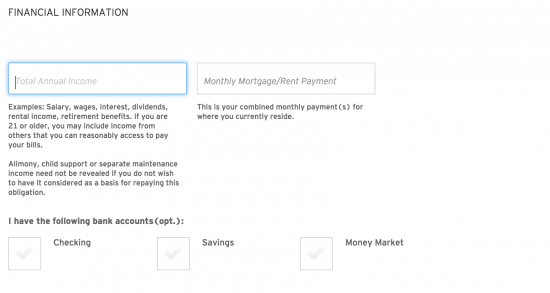 Step 4- Authorized Users
you may add authorized users to your account at this point, should you choose to do so.

Step 5- Electronic Disclosures
Read through the Citi Electronic Disclosures and Privacy Policy and, if you assent, select I agree to continue.

Step 6- Terms and Conditions
Finally, review the terms and conditions before selecting submit to finalize the application. good luck!