Unfortunately we exist in a world in which a credit score can have an unfair bearing on your life, the ripple effect of bad decisions made years ago never ceasing to undulate through the present and future. Thankfully most banks and card providers offer a secured option which helps to build credit through payment mandates and other measures that ensure that cardholders don't default on their loans. If you are in a position where a card of this sort would be beneficial to your financial circumstances please consider applying. For help with applying feel free to consult our official application guide, available just below.
Before embarking on an application please review the Citi online privacy policy to ensure that your information is being properly protected.
Requirements
To be eligible to apply you must:
Be at least eighteen (18) years of age
Have a valid US street address
Have a valid SSN
How to Apply
The secure application form is available from this webpage. Once redirected select the next step link to access the form.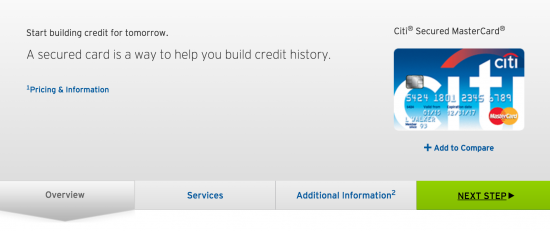 Step 1- Personal Information
To get started you must submit the following personal data to the first section of the form:
Name
Address
Telephone Number
Email Address
Date of Birth
Social Security Number
Step 2- Security Word
For security reasons Citi requires you to select a security word and hint. Do so to continue on with the application.

Step 3- Financial Information
In order to be assessed financially you must submit the following data to Citi:
Total Annual Income
Monthly Housing Payments
Account Currently Held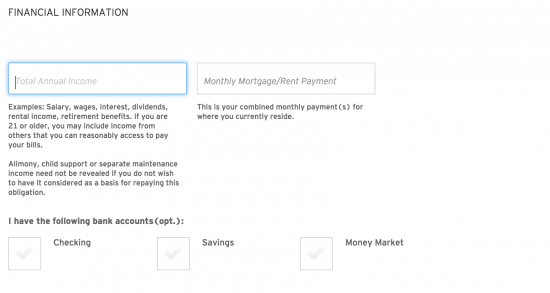 Step 4- Authorized Users
You may add authorized users to your account at this point, should you choose to do so.

Step 5- Electronic Disclosures
Online billing is subject to Citi's Electronic Disclosures and Privacy Policy. Agree to the terms and continue.

Step 6- Terms and Conditions
Look over the card's Terms and Conditions to ensure the deal is right for you. If you agree to the terms select submit to officially render your application for review.