Citi AAdvantage Executive credit card is an elite credit card that provides users with a litany of advantages that most other cardholders are not privy to. One of these such advantages that stands above the rest, yet is offered to all Citi credit card holders, is the ability to manage your credit online to the fullest extent. By simply navigating to the Citi homepage and logging-in to their online account, users can pay bills, request additional cards, review statement history, and update contact information. If you or someone you know is having trouble using the Citi online tools to either login to an online account or activate a newly received card, simply follow the instructions listed in the guide we have provided for you below.
It is highly recommended that our readers review the Citi privacy policy before continuing as it pertains to the handling of their personal information.
How to Login
You must first navigate to the Citi homepage and locate the Sign In tab.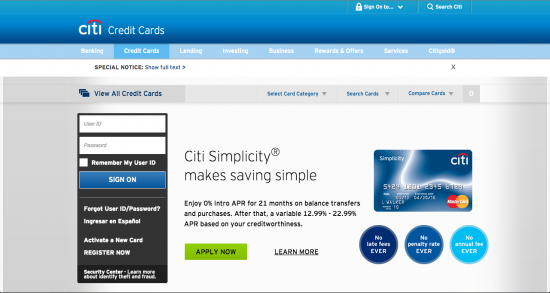 Then enter your User ID and Password in the provided space and click Sign On to access your online account. If you have forgotten your login information, click the Forgot User ID/Password? link and you will be redirected to a retrieval page.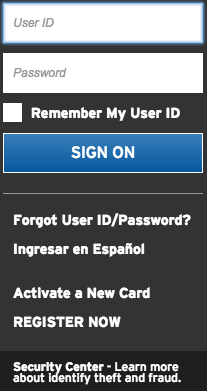 To begin the retrieval process, enter your ATM/Debit or Credit Card number in the applicable field and click the blue Continue button.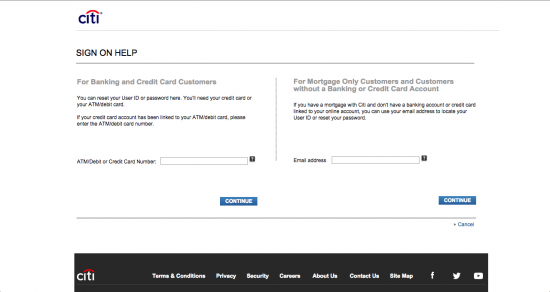 Activate
In order to activate your card you have the option of either calling 1-800-347-4934 (1-866-422-3091 for businesses) or clicking the "Secure Activation" link above. You must then enter the following information to successfully activate your card:
Credit Card Number
Full Name
Security Code
Last 4 Digits of Social Security Number
Date of Birth