Citi AAdvantage Platinum Select credit card has advantages outside of the great interest rate and reasonable annual fee. This credit card allows users to manage their credit balance online using a straightforward and user friendly web portal. Once logged-in to their online account, users can pay bills, update contact information, request additional cards, and review statement history. Not only that, but users have the ability to activate any newly received cards through the same web portal without ever having to step foot in a bank. If you are having trouble figuring out how to either A) login to your online account or B) activate your newly received Citi AAdvantage Platinum Select credit card then follow the steps in the guide we have created for your, available below, and you will be making payments with the click of a button in no time.
Before proceeding, we recommend that are readers review the Citi privacy policy as it details how exactly their personal information is to be handled.
How to Login
The first step is to go to the Citi homepage and find the Login tab.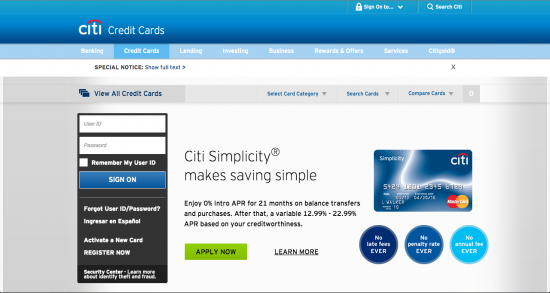 Then, enter your User ID and Password in the provided spaces and then click the Sign On button to gain access to your online account. If you have forgotten your login information, click the Forgot User ID/Password? link and you will be taken to a retrieval page.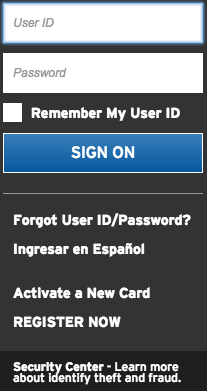 In order to commence the retrieval of your login information, enter your ATM/Debit or Credit Card number in the applicable field and click the blue Continue button.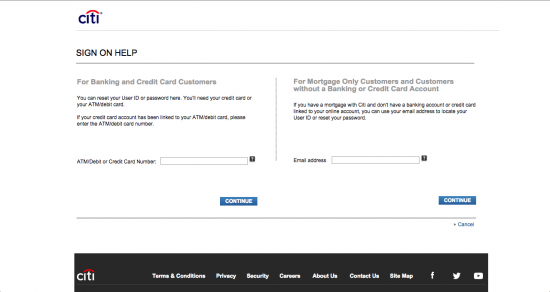 Activate
Much like all other credit cards that are available, you must activate your Citi AAdvantage Platinum Select credit card before it can be used to make purchases. To activate your card you have the option of either calling 1-800-347-4934 (1-866-422-3091 for businesses) or clicking the "Secure Activation" link above. You must then enter the following information to successfully activate your card:
Credit Card Number
Full Name
Security Code
Last 4 Digits of Social Security Number
Date of Birth