Frequent flyers on American Airlines, especially existing AAdvantage members, may be interested in applying for the Citi AAdvantage Platinum Select Credit Card, the baseline consumer rewards credit card offered by AA. The application process, powered by Citigroup is a simple and streamlined, but for the purposes of extra clarity we have laid out step-by-step instructions below.
Before applying please review Citigroup's privacy policy to make sure that you understand exactly how your information will be treated by Citigroup.
Requirements
Make sure you meet the following requirements before applying:
Be at least 18 years of age
Have a valid US street Address
Have a valid Social Security Number
How to Apply
In order to apply you must first navigate to this webpage (shown below) which details the rewards program offered by the card. Scroll to the bottom of the page for the blue 'Apply Now' link which will redirect you to the application.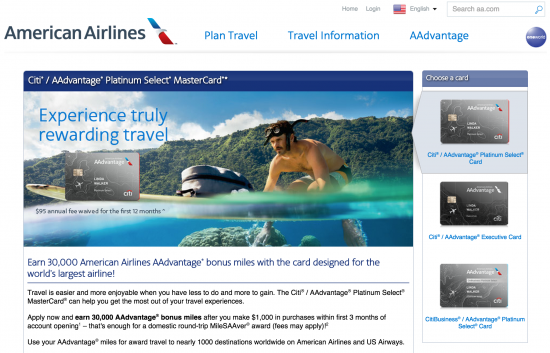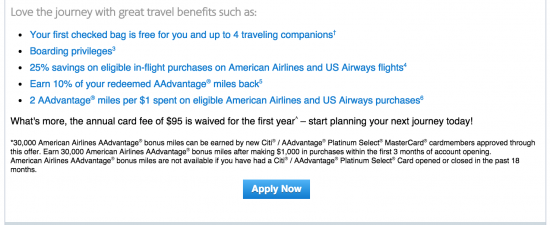 Step 1- Personal Information
For the first section of the application you must enter the following personal information:
Name
Address
Telephone Number
Email Address
Date of Birth
Social Security Number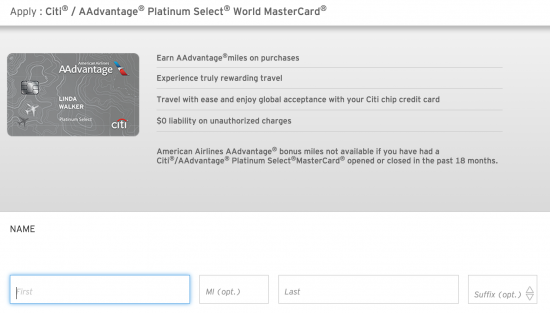 Step 2- Account Preferences
In this section you must select a security word to use when calling Citi in regards to your account.

Step 3- Financial Information
Take a minute to tabulate your full annual income, including any business on the side of your normal 9-5, including pensions. You must input this information, alongside your monthly mortgage or rent, and a report on which bank accounts you have open.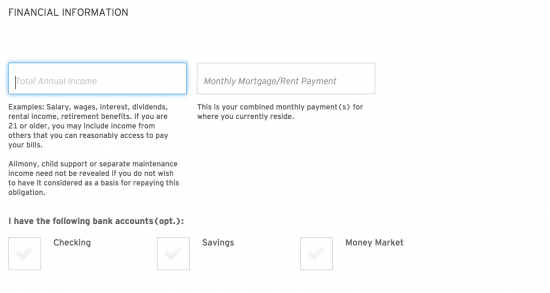 Step 4- Membership Number (Optional)
If you are already an AAdvantage member you may input your member number here in order for it to appear on your card. If you are not a member you will be issued a number if and when you are approved.

Step 5- Authorized Users
You may at this point decide if any minors or dependents will be given the privilege of being an authorized user on your new card.

Step 6- Electronic Disclosure
In order to be able to bill online you must assent to Citi's Electronic Disclosures and Privacy Policy. If you do, agree by clicking the box and move on.

Step 7- Terms and Conditions
Review the Terms and Conditions of the card now and, if you consent, submit your application.