Citibusiness AAdvantage Platinum Select credit card does not fall short in the online management department. Never before has it been so easy to manage your credit card from the comfort of your own home. By simply navigating to the Citi homepage, users can find many tools that will allow them to manage their credit safely and intelligently. By logging-in to their online account, users can update their contact information, pay outstanding balances off, request additional cards, and review their monthly statement history. While this is typically a straightforward process, it is very understandable that you have to come to this webpage because you need help in figuring out how to login and activate your card online. Well, let me tell you, you have come to the right place. Scroll down this page and you will find a detailed guide on how to not only login to your online account, but activate any newly received cards, all from the comfort of your own home.
Before we continue, we ask that you review the Citi privacy policy is it has valuable information that pertains to the usage of your own personal information.
How to Login
Direct your browser to the Citi homepage and locate the Login tab on the left side of the screen.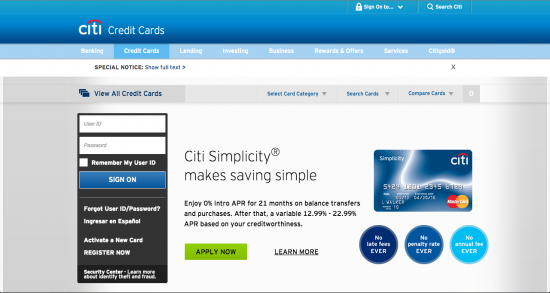 You will then be required to enter your User ID and Password in the space provided, and finally click Sign On to gain access to your online account. If you have forgotten your login information, click the Forgot User ID/Password? link and you will be directed to a retrieval page.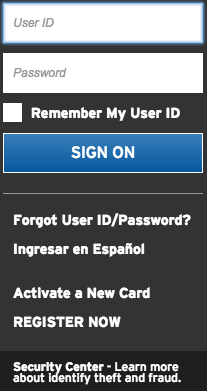 To start the retrieval process, enter your ATM/Debit or Credit Card number in the applicable field and click the blue Continue button.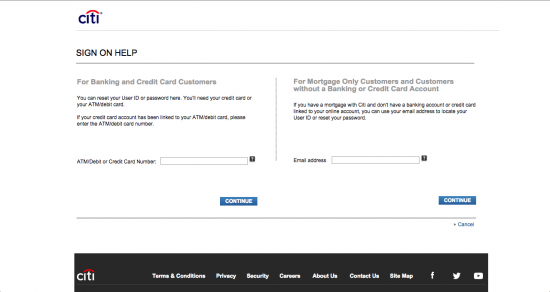 Activate
Before you can use your Citibusiness AAdvantage Platinum Select credit card to make purchases you must first activate it. To activate your card you have the option of either calling 1-800-347-4934 (1-866-422-3091 for businesses) or clicking the "Secure Activation" link above. You must then enter the following information to successfully activate your card:
Credit Card Number
Full Name
Security Code
Last 4 Digits of Social Security Number
Date of Birth