This page is designed for new owners of the AT&T Access More Citi Credit Card who are looking to A) log in to their user portal, B) activate their new card, or C) register a new account with Citi for their card. We have created a specialized guide for each of these processes, all of them located further down this page. Please navigate to the guide specific to your needs and follow the steps prescribed to resolve the issues you may be facing at the hands of the Citi online banking universe.
Before engaging Citi online please review their online privacy policy in order to be able to better protect your personal information.
How to Login
In order to login simply navigate to the Citi Credit homepage and enter your user ID and password.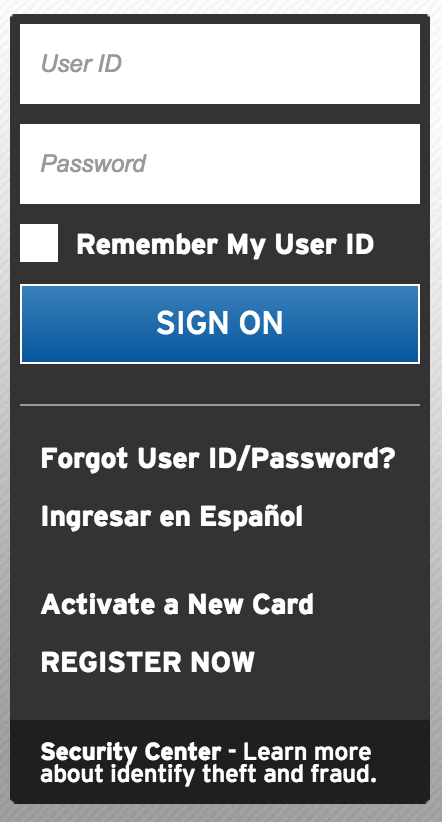 Have you misplaced your login credentials? Select the forgot User ID/Password? link located just below the login fields and fill in the subsequent forms in order to retrieve or reset this information.
Activation/Registration
The secure activation and registration forms, both available from the Citi homepage, may be accessed by navigating to this page and selecting Activate a New Card or REGISTER NOW depending on your circumstances.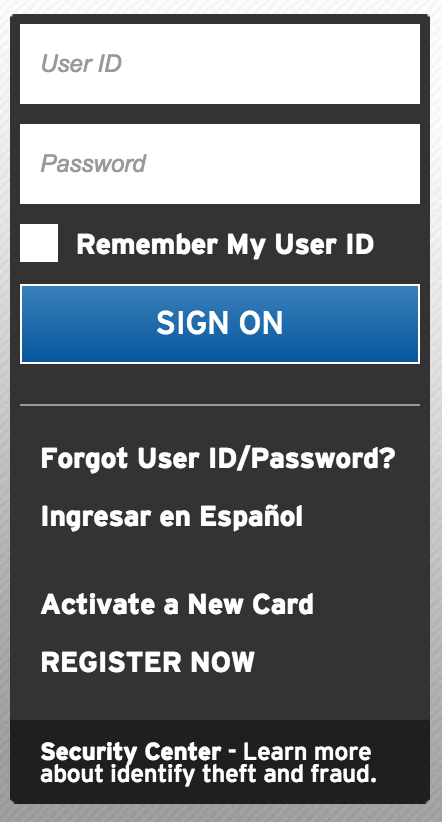 For activation Citi requires new cardholders only to fill in the one form, shown below.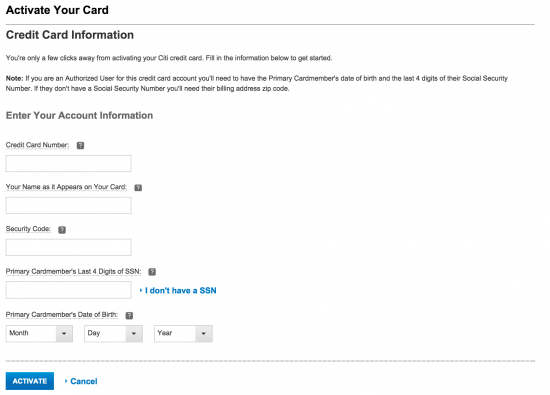 Registration is slightly more involved, but ultimately it too consists of the completion of a short series of forms in order to fully create a new account including the creation of security credentials and the setting of account preferences.