If you are reading this page it means that, most likely, you are in the upper echelon of credit card holders. The Citi Prestige Credit Card is for ballers only. It's a steep $450/year and has a ridiculous rewards program geared towards world travelers: congratulations! Now if you're looking to activate this card, register a new online account with Citi and/or login and use said account please scroll down to access our suite of guides for this card.
We recommend that all Citi cardholders familiarize themselves with the Citi online privacy policy before submitting any personal information to their forms.
How to Login
Cardholders must navigate to the Citi homepage enter their user ID and password in order to login successfully.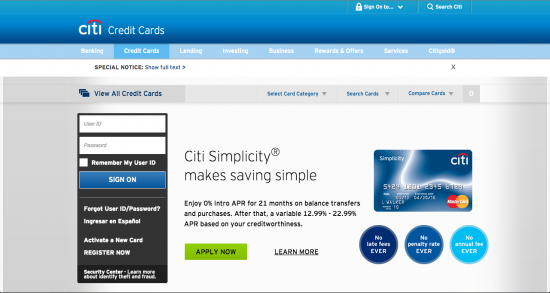 On the off chance that you've lost or forgotten your login credentials you can retrieve the information by selecting the Forgot User ID/Password? link and, once redirected, filling out the prescribed forms supplied by Citi.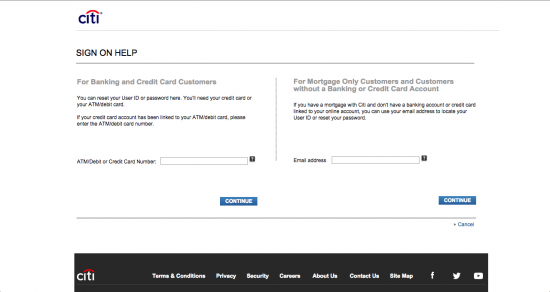 Activation/Registration
Activation #: 1 (800) 347-4934
Activate your new card by calling the number listed above. To register a new account please follow the link above and submit the following information to the supplied forms:
Credit Card Number
Full Name
Security Code
Last 4 Digits of Social Security Number
Date of Birth