All DSW fans should consider the DSW Credit Card, a card with a ridiculous 20 points/$1 spent at DSW rewards program. Unfortunately for DSW the application for this card is needlessly complicated, but we're here, so don't worry. Our official application guide, available just below, will help you wade through the bullsh*t and get shopping pronto.
Before applying you may want to review the Comenity Bank online privacy policy as they are the one's handling the card.
Requirements
All applicants must:
Be at least 18 years of age
Have a valid US SSN
Have a valid US street address
How to Apply
To get things started navigate to the DSW card summary page from where, upon selecting apply now, you will be redirected to the member sign-in page.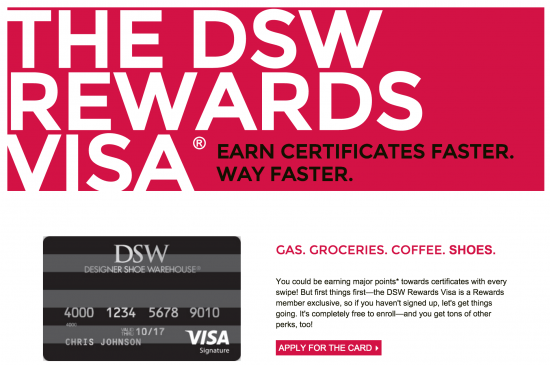 Step 1- Member Sign In
If you are a member, sign in at this point to continue on to the application. If not, select not a rewards member yet and prepare yourself for an extra form. Members can skip to step 4.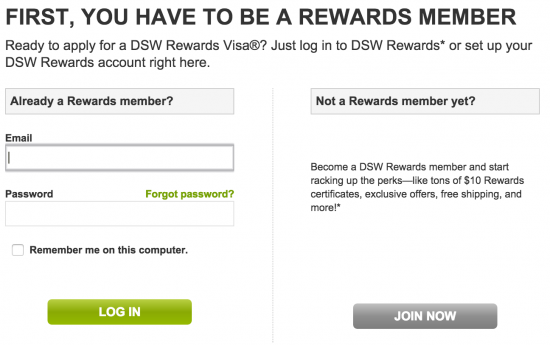 Step 2- Personal Information
Submit the following to create your rewards account:
Full Name
Gender
Birthdate
Email Address
Street Address
Phone Number
Step 3- Password Creation
Indicate your ideal password, read through the terms and select set up account to be redirected to the application.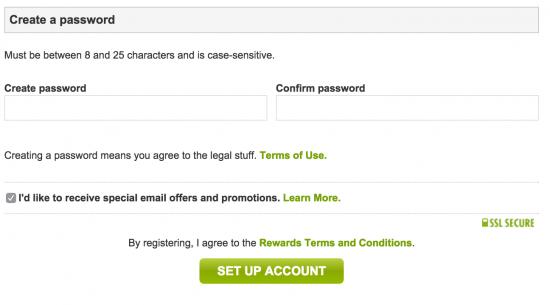 Step 4- Application Summary
Select start application to continue.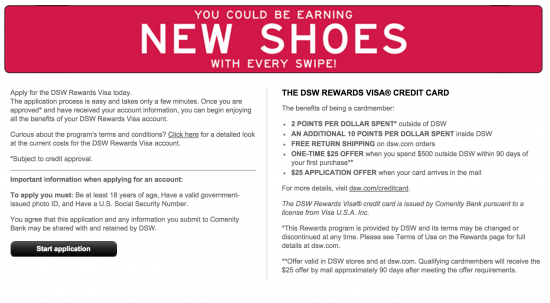 Step 5- Personal Data
Submit the following to complete this section of the application:
Full Name
SSN
Date of Birth
Annual Income
Street Address
Phone Number
Email Address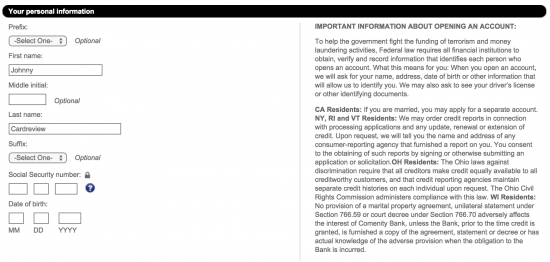 Step 6- Card Options
You can add an authorized buyer or a referral code at this point.

Step 7- Disclosures
Review the terms and conditions and, if you agree, submit the application for review.