If you're looking for a basic credit card designed for everyday spending, and you're hoping to earn a few rewards points at the same time, you might want to consider the Firstrust Platinum Rewards Visa Credit Card. It doesn't come with a lot of bells and whistles, so to speak, but it does offer a rewards program in which every $1 spent earns the user 1.25 rewards points. These points are then redeemable for cash, gift cards, travel rewards merchandise and more. It's not a particularly extraordinary bonus rewards plan, nor is the APR jaw-dropping at 15.24% (APR is subject to change). However, cardholders do benefit from a promotional introductory period in which they enjoy 0% APR for the first 9 months after opening an account. If you think you would benefit from using the Firstrust Platinum Rewards Visa Credit Card, please take a look at our tutorial below where we will provide step by step instructions on how to apply.
Take a moment to review the privacy policy provided by Firstrust Bank to find out what they do with your personal information.
Requirements
In order to apply for this card you must meet the following preconditions:
Must be 18 years of age
Must be a US citizen
Must have a valid SSN
How to Apply
Step 1 – Begin by following this link to the Firstrust Bank Personal Credit Card homepage. Then click on the Apply button below the Firstrust Platinum Rewards Visa Credit Card.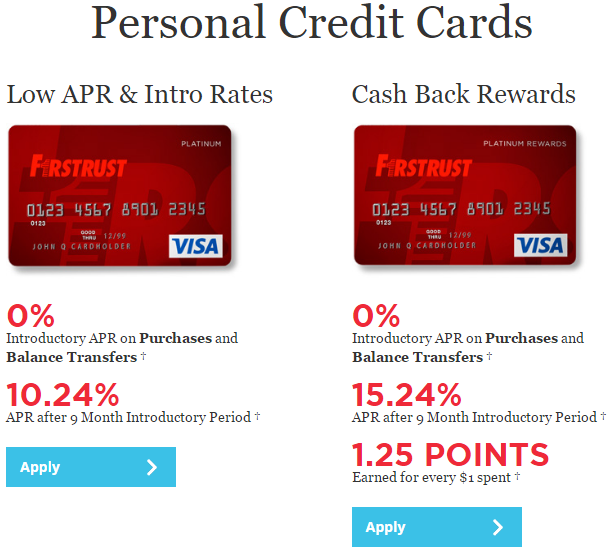 Step 2 – The application form starts with basic personal information. Fill in the blank fields, as seen in the window below, with the following data:
Name
Social security number
Date of birth
Email address
Physical address
Phone number
How many months at his address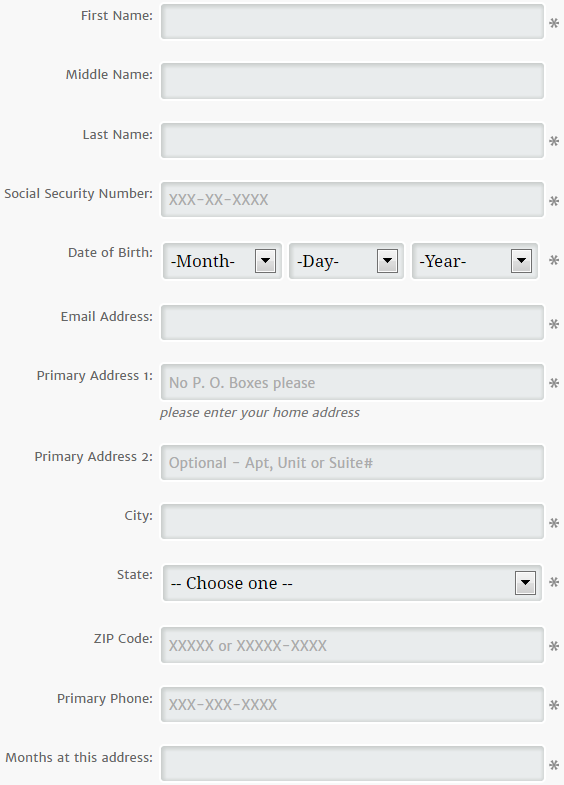 Step 3 – Under General Information, there is a place to enter your Promo Code and Referral ID#. Skip this part if you don't have either of these. Next, select your employment status, enter your gross monthly income and choose your residence type.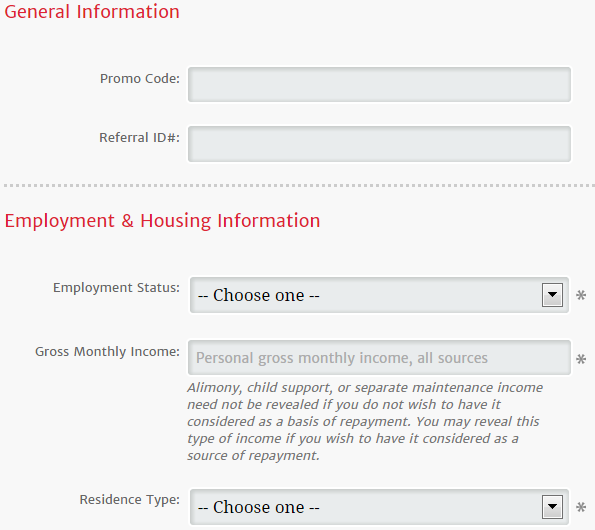 Step 4 – In order for Firstrust Bank to authorize your application, you'll need to read the e-sign disclosure and accept the terms within. At this juncture you may choose to add a co-applicant. If you'd like another cardholder on the account, select Yes and enter their information accordingly. If you don't need an additional cardholder, skip this part. Finally you are asked to come up with a username and password, and provide your mother's maiden name for security.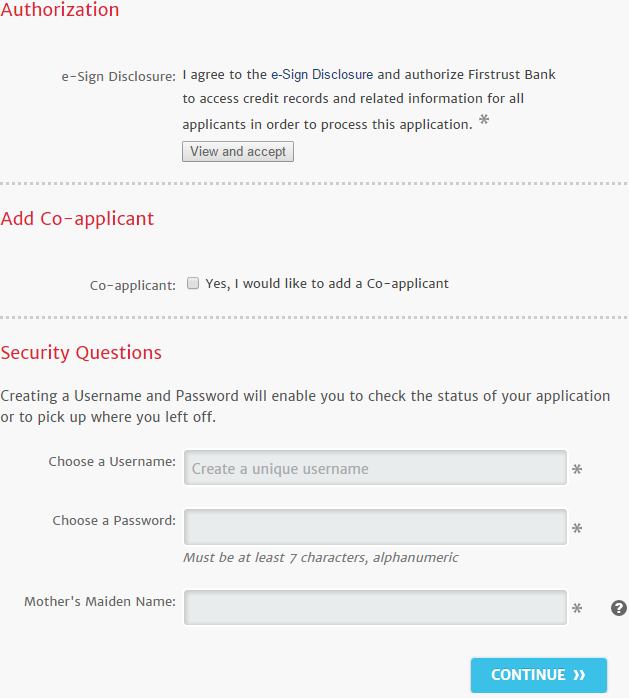 Once the application form is all filled out, make sure to read the terms and conditions before clicking Continue. The information you entered will be verified (after you have reviewed it to make sure it is accurate) and hopefully, before long, your application will be approved. We wish you all the success in your application.