Whether your business is small or large, you need a credit card that's right for you to make sure all operations run as smoothly as possible. You are probably looking for a card that allows you to buy everything you need without getting stuck with outrageous rates and fees, one that even throws a few bonuses and rewards your way too. The Firstrust Business Platinum Rewards Visa Credit Card is one out of hundreds of business credit cards out there, and it's important you make sure it's the right one for you. This card offers a fairly unimpressive rewards program, where business-owners earn 1.25 points for every $1 they spend. Cardholders will enjoy a 0% APR for the first 9 months, but are then stuck with an APR of 15.24% (APR is subject to change). The interest rate is very close to the national average, but you will find there are business credit cards out there with a lower APR and better rewards programs. It could be that the Firstrust Business Platinum Rewards Visa Credit Card is exactly what you're after and if this is case, we have written out instructions below on how to apply.
Take a second to familiarize yourself with Firstrust Bank's terms and conditions regarding the sharing of your personal information by reading their privacy policy.
Requirements
To be eligible for this credit card, you must meet the following requirements:
Be 18 years of age
Be a US citizen
Have a registered business/company
How to Apply
Step 1 – To begin your application, navigate to the Firstrust Business Cards page then click on the Apply button below the image of the Firstrust Business Platinum Rewards Visa Credit Card. This will take you to the application form.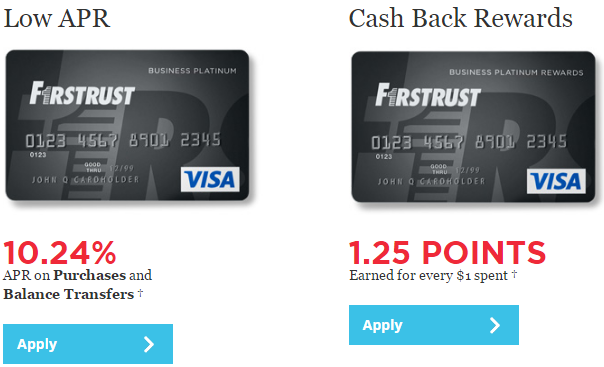 Step 2 – The first step of the application form has you entering your company name and tax ID number.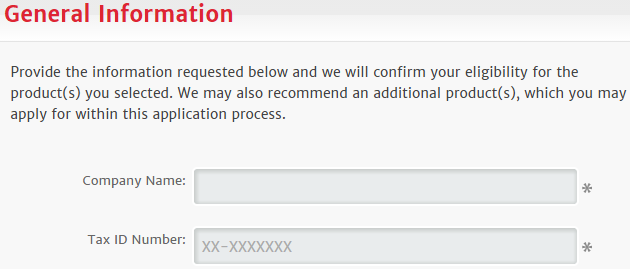 Step 3 – Next you're required to enter some information about yourself. Start by providing the following data:
Name
Social security number
Date of birth
Email address
Physical address
Phone number
Months at your current address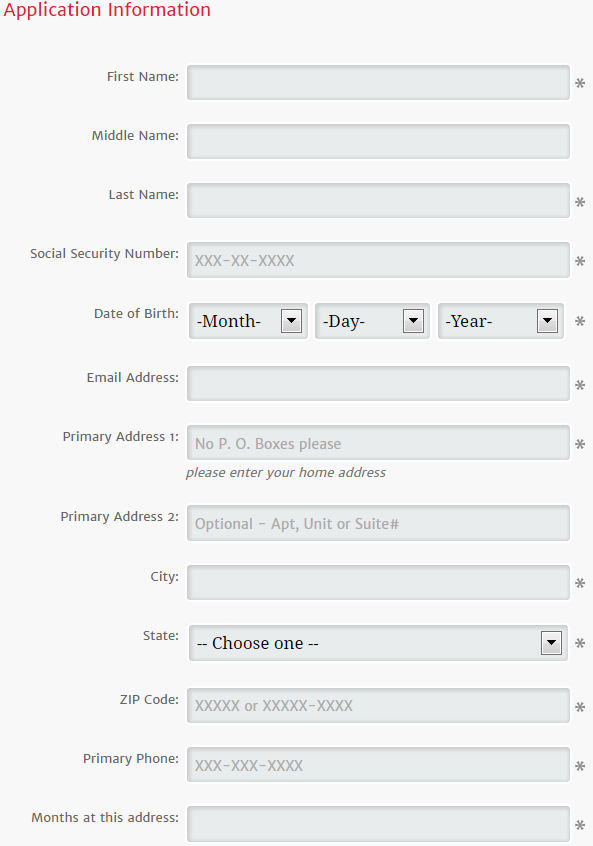 Step 4 – Under general information you'll find a space to enter your promo code and referral ID #. If you don't have either of these, skip the section. Make sure to enter your employment status, gross monthly income and residence type before continuing to the next step.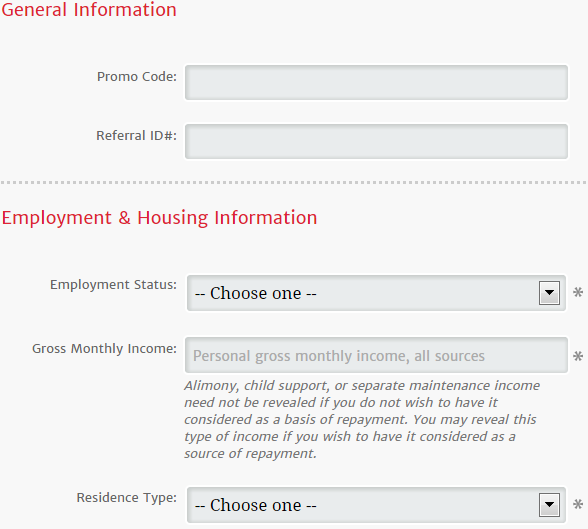 Step 5 – At this juncture you are required to read through the e-Sign Disclosure. Agreeing to this will authorize Firstrust Bank to access your records and anything else they might need to confirm your identity or credit history. This step also gives you the option to add a co-applicant. If you want another cardholder on the account you can select Yes, I would like to add a Co-applicant and fill in the necessary information.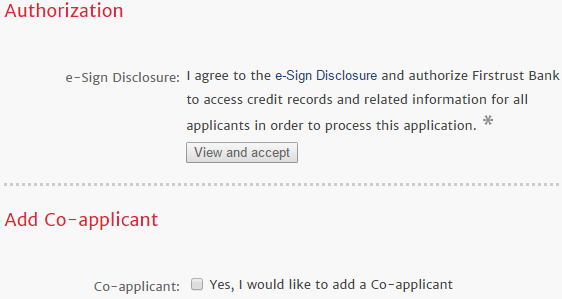 Step 6 – Finally, create a username and password so you can check the status of your application (or you can use it to come back to your application later should you not want to complete it all in one shot). Provide your mother's maiden name for security purposes.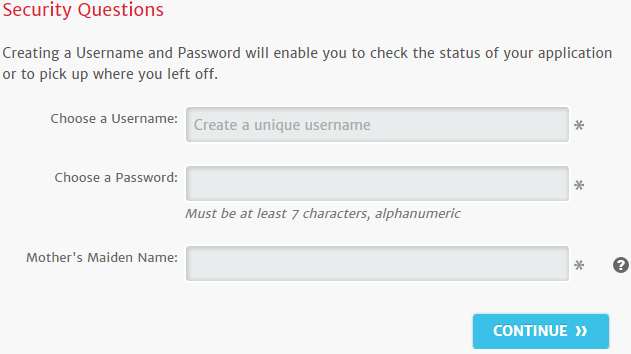 The last thing you need to do before clicking Continue is review the terms and conditions and make sure you agree to them. We hope this tutorial relieved some of the usual headaches and frustration that typically accompany these sorts of procedures. Good luck on your approval!