If you are a business owner in the market for a credit card, you have a lot of things to consider. You want a card that will allow you to maximize rewards, while minimizing unnecessary rates and fees. If you're not looking for something with amazing benefits or crazy rewards programs, a simple low APR credit card might be in order. The Firstrust Business Platinum Visa Credit Card is worth taking a look at. You won't gain from the perks of a Firstrust Business Platinum Rewards Visa Credit Card, but you will enjoy a much lower APR of 10.24% (APR is subject to change). You also won't pay any interest for the first 9 months on purchases or balance transfers (keep in mind their might be fees attached to making a balance transfer). 10.24% is actually a hair below the average low interest credit card, so if you're looking for a basic business credit card you might have found it in the Firstrust Business Platinum Visa Credit Card. Follow our short tutorial below to apply for yours today.
Take a moment to read through Firstrust Bank's privacy policy before filling out your application form.
Requirements
To be eligible for this credit card, you must meet the following requirements:
Be 18 years of age
Be a US citizen
Have a registered business/company
How to Apply
Step 1 – Find your way to the Firstrust Bank's Business Cards page (or follow this link). Click on the Apply button below the Firstrust Business Platinum Visa Credit Card image to begin the application process.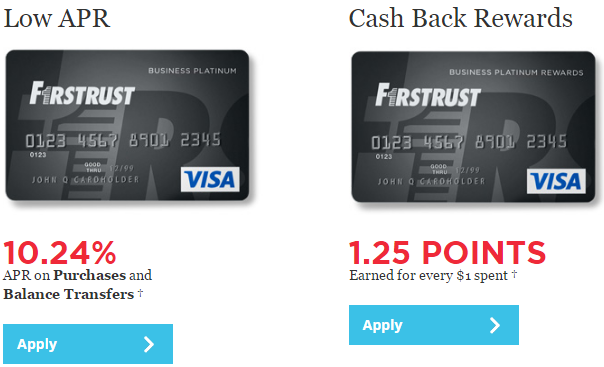 Step 2 – You are required to provide your company name and tax ID number in order to qualify for this credit card.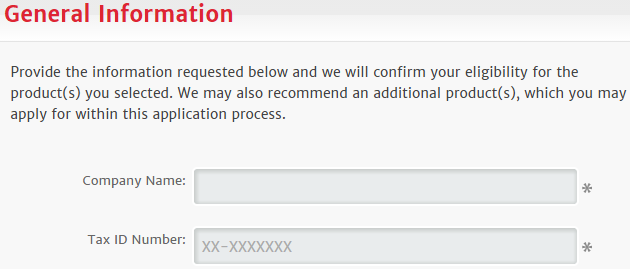 Step 3 – Some basic personal information is needed to complete this request. Enter the following data into the appropriate fields:
Name
Social security number
Date of birth
Email address
Physical address
Phone number
Months at your current address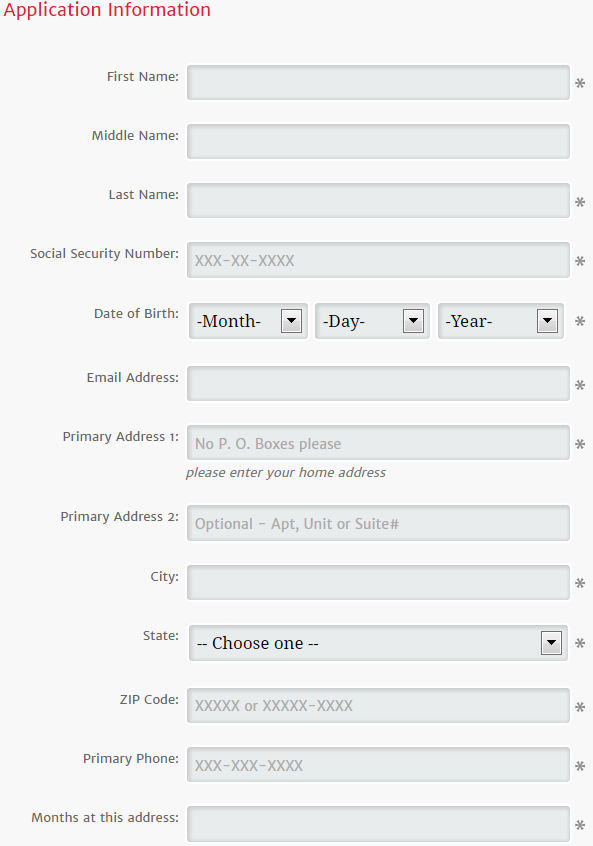 Step 4 – Next, you'll have the option of entering your promo code and referral ID #. If you don't have either of these, continue to the next section where you will enter your employment status, gross monthly income and residence type.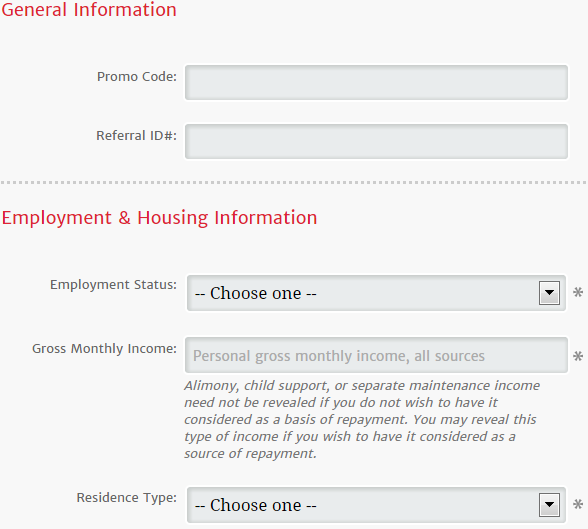 Step 5 – In order for Firstrust Bank to access your credit records, it is mandatory for you to read and agree to this e-Sign Disclosure. The next section is not mandatory, but should you wish to add an additional cardholder to the account, you may do so at this point in time.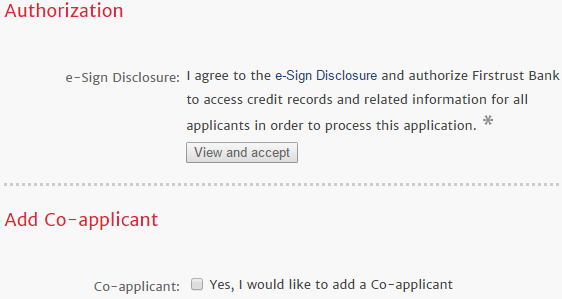 Step 6 – For your convenience, they have added a section where you can create a username and password so that you can check on the status of your application, or save it as a draft and finish it later. Afterwards, type in your mother's maiden name, which will be used for security purposes. Click Continue.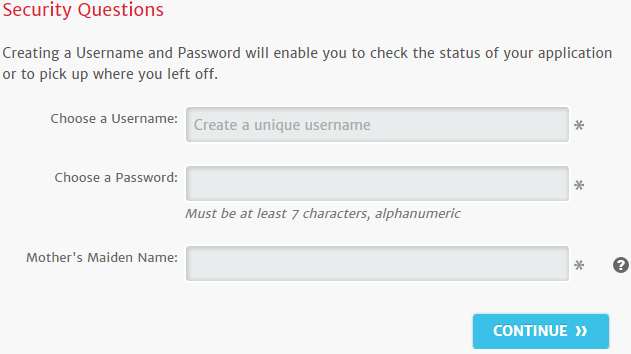 Once your form is complete, read and accept the terms and conditions. Your application will be sent in for review and, if all goes well, you will soon receive your Firstrust Business Platinum Visa Credit Card. Best of luck!