The First Citizens Rewards Credit Card from First Citizens Bank (FCB) is an excellent credit option. It offers a flexible APR which allows for those with a reasonably high credit score an option at both a cheap card, and a rewards program with no annual fee. Online banking can be done through the FCB web portal, which has been expertly designed to provide a secure and stress free solution to account management. You must however have a pre-existing relationship with this bank in order to gain access to their credit options. If this is the case, read on, and we'll walk you through the application process.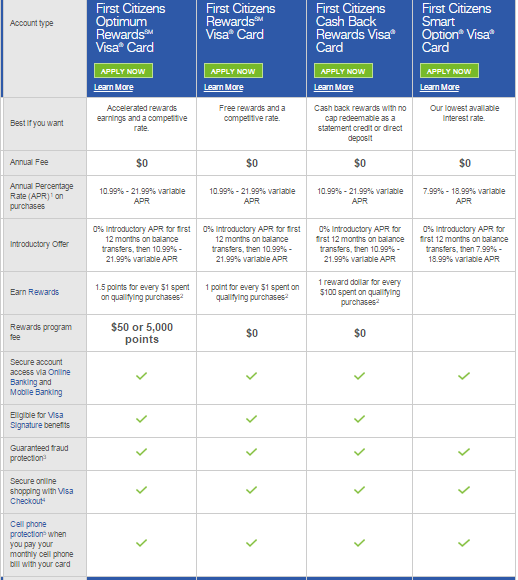 We highly recommend that you review the privacy policy first before you supply the web portal with any sensitive information.
How to Apply
First you will find your way to the rewards visa card summary page and select the Apply now button found on the right of your screen.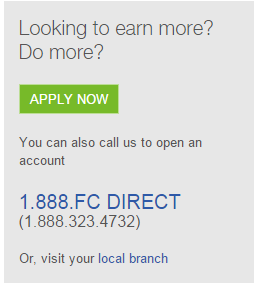 Next click Open Now to be taken to the application forms.

Step 1-Personal Information
This information will be needed first:
Full Name
Email Address
Physical Address
Phone Number
SSN
Date of Birth
Mother's Maiden Name
Do you, an immediate family member or close associate, hold or have held a senior foreign political position Y/N?
Have you, or a family member, ever been associated with an embassy or foreign consulate Y/N?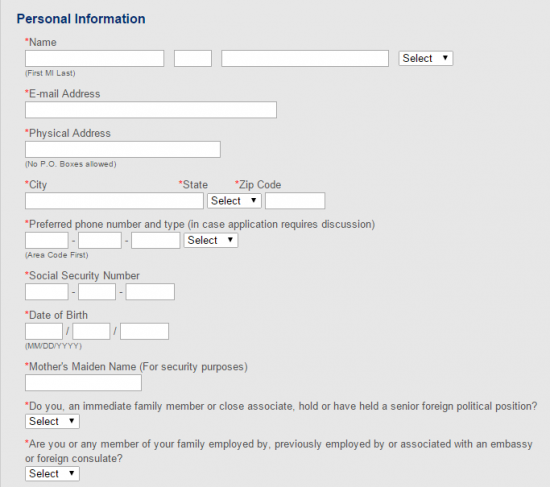 Step 2- Housing Information
You will need to fill out the following pertaining to housing information:
Time at current address
Rent/Own/Other ?
Monthly Housing Payment
Mailing Address (if different)
Time at previous address
Previous address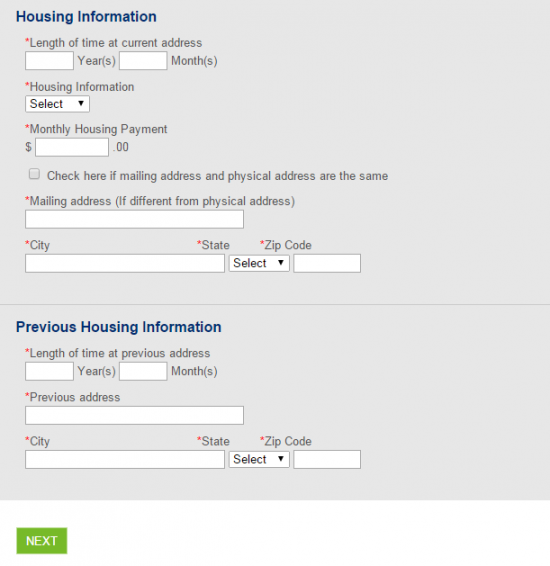 Step 3-Employment information
Next select your employment status, fill in the corresponding fields and supply your annual income.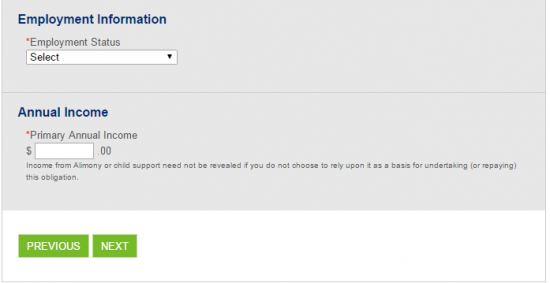 Step 4-Disclosures
Read over the terms and conditions and click Yes to indicate that you agree to them and that the above information was entered correctly and completely. After this has been completed, your application will be submitted for review. Good luck!