The First County Bank Visa Business Card is about as simple as a credit card can get. This is perfect for those with a low credit score who are looking to transfer a balance onto a free card that provides 12 billing cycles without interest. It has no rewards program to speak off, no special promotional deals, just a slightly reduced APR on purchases. If you bank with First County Bank already, this could be a viable option, so read on if this is the case and we'll walk you through the application forms.
We highly recommend that you read through the privacy policy before supplying this site with your info.
How to Apply
The card summary page for this visa is where you'll find the Apply Now link that will get you to the necessary forms.
Step 1- Business Information
Please enter the following info about your business:
Business Name
Business Tax ID
Address
Years at Address
Year Business Founded
Business Phone
Organization Type
Gross Annual Sales
Cash Access ?(Y/N)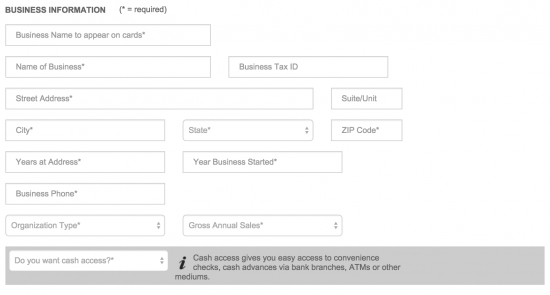 Step 2- Accounts Held
Do you have other accounts with First County Bank? If so, indicate them here.
You will be asked to provide the following information next:
Owner Type
Full Name
SSN
Phone Number
Annual Income
Email Address
Address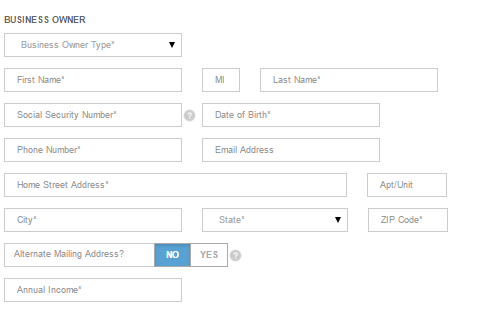 Step 4- Employee Cards
Click Yes if you'd like to add employee cards and fill out the necessary forms.

Step 5- Disclosures
Read over the terms and conditions an check off the box only if you agree to them. Clicking  Submit will send your application in for review.