This is a card which is ideal for business owners who already bank with First County Bank and are looking to reap the benefits of a rewards program based around business expenses. The APR is flexible, the annual fee is non existant and the first 6 months are interest free. This is a fairly standard cash back card, however it does offer 3% cashback on office supplies, internet, cellphone and landlines as well as cable TV services. If this is enough to have you committed, read on, we've compiled a set instructions for the application process.
Read through the privacy policy before entering your personal and financial information into Elan Financial Services website.
How to Apply
It's the card summary page that has the Apply Now link which, when clicked, will present you with the forms capable of supplying you with a credit card.

Step 1- Business Information
General business information will need to be entered as follows:
Business Name
Business Tax ID
Address
Years at Address
Year Business Founded
Business Phone
Organization Type
Gross Annual Sales
Cash Access ?(Y/N)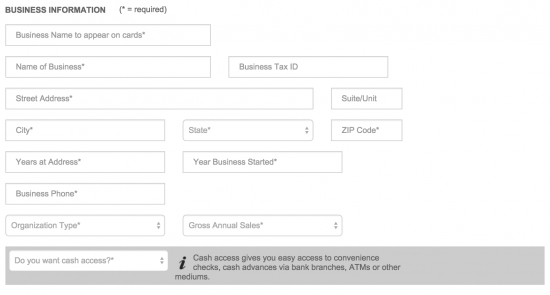 Step 2- Accounts Held
You can indicate your other accounts held with First County Bank here.
The following information will need to be provided next:
Owner Type
Full Name
SSN
Phone Number
Annual Income
Email Address
Address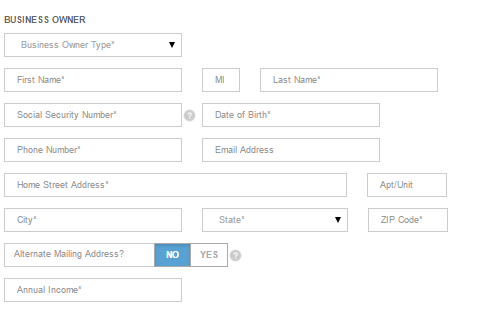 Step 4- Employee Cards
One or more employee cards can be added at this point, just click Yes and fill out the required forms.

Step 5- Disclosures
Read over the terms and conditions and if you agree with them, check off the box that says you accept and click Submit to send your form in for review. That's all there is to it!