If you're a business owner looking for a credit card with a reasonable APR and a solid rewards program, look no further. The Five Star Bank Visa Business Cash Credit Card boasts a cash back rewards program that allows the user to buy everything they need for their business while simultaneously putting money back in their wallet. Cardholders earn 3% cash back on all purchases from office supply stores and on phone, internet and cable TV services, 2% cash back on restaurant and fuel purchases, and 1% cash back on all other purchases. Lucky for you, there is also no limit on the cash back you can earn. On top of that, but for the first 6 billing cycles you will enjoy 0% APR, after which you could see a variable rate as low as 12.24%. If you're credit score isn't that great, you're more likely to receive an APR closer to 23.24% (APR is subject to change), so make sure you know you're creditworthiness before applying for this card. If all these perks appeal to you as a business owner, follow our short tutorial below to find out how to apply for the Five Star Bank Visa Business Cash Credit Card.
Take a moment to read through the privacy policy presented by Elan Financial Services (EFS).
Requirements
You must meet the following requirements to apply for this card:
Be 18 years of age
Have a U.S. address
Have a social security number
Have a business tax ID number
How to Apply
Step 1 – To being the application process, find your way to the EFS Five Star Bank credit card page. Once there, click on the Apply Now link found below the Visa Business Cash Card.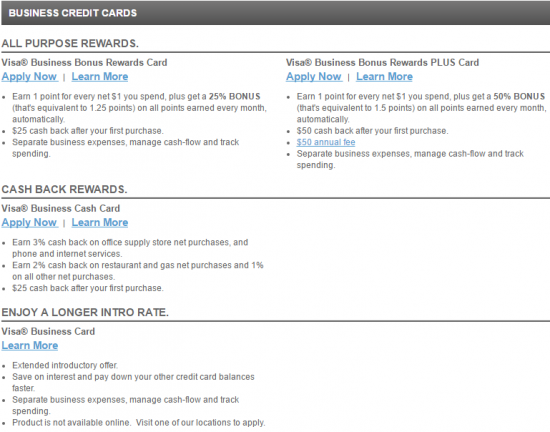 Step 2 – You need to fill in the application form with all the necessary information so they can verify your identity and process your request. The first series of questions requires the following information of you:
Business name
Business tax ID
Address
Years at address
Year business started
Business phone
Gross sales
Organization type
Nature of business
Type of industry
Country of origin
Number of countries with offices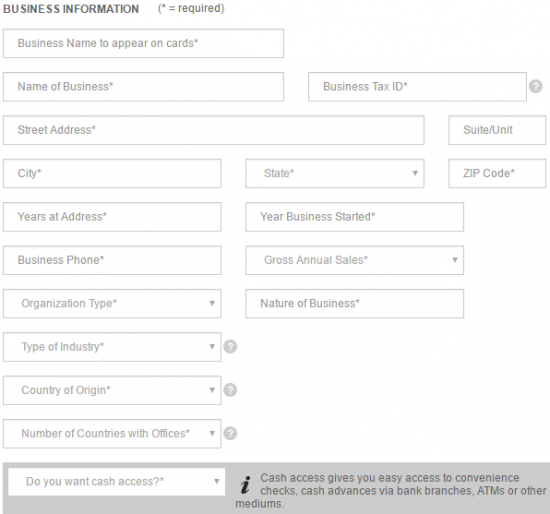 Step 3 – Next, they ask what kind of accounts you have with Five Star Bank (if any). Enter the information accordingly should this step apply to you.

Step 4 – This step demands your personal information as the business owner. Provide the following data:
Business owner type
Name
Social security number
Date of birth
Phone number
Email address
Physical address
Annual income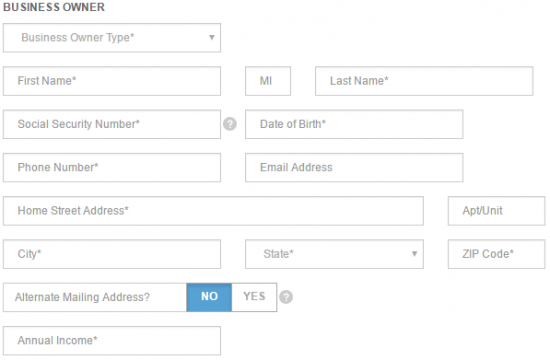 Step 5 – This section allows you to make a balance transfer or add employee cards. For a balance transfer, select YES and enter the appropriate information. If you'd like to designate cards to your employees, you may enter up to 10 names in the applicable fields once you click YES.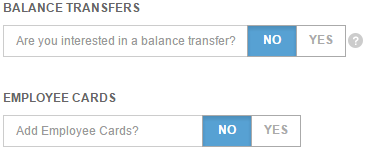 Step 6 – All that's left to do is read and accept the terms and conditions and click Submit. Your application will be sent to Elan Financial Services for reviewing. We wish you all the luck in your approval!