The Five Star Bank Cash Rewards American Express Card is one of the better rewards cards that Five Star Bank has on offer. The APR for this card is potentially reasonable as, if you are credit worthy, you will only be paying 12.24% interest (if not, you can expect an APR as high as 23.24%, APR is subject to change). With the Five Star Bank Cash Rewards American Express Card you get 3% cash back on gas purchases, 2% cash back at supermarkets, and 1% cash back on all other net purchases, all with no annual fee! You also get $25 cash back after your first purchase and a 0% APR for the first 6 billing cycles from the opening date of your account. On this page, we walk you through the steps of applying for the Five Star Bank Cash Rewards American Express Card online, scroll down if you'd like to start an application for this card.
Please note that Elan Financial Services (EFS) is the credit card provider for Five Star Bank, so it's through their website that you will be submitting your application. Please take a look at the EFS privacy policy before entering your private information online.
Requirements
To successfully apply for this card you must fulfill the following requirements:
Be at least 18 years of age
Be a US citizen
Have a US SSN
Have a US mailing address
How to Apply
Step 1- To start the application process, go to the Five Star Bank's credit card page, navigate to Cash Rewards American Express Card, and click Apply Now. You will be redirected to the card application page.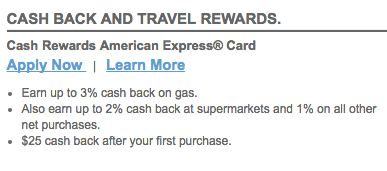 Step 2- To ensure the security and validity of your account, you will need to provide an extensive amount of information on your application. You will first be required to enter the following personal information in the fields indicated:
First name
Last name
Date of birth
SSN
Country of citizenship
If you have multiple citizenship
Country of permanent residence
Primary phone number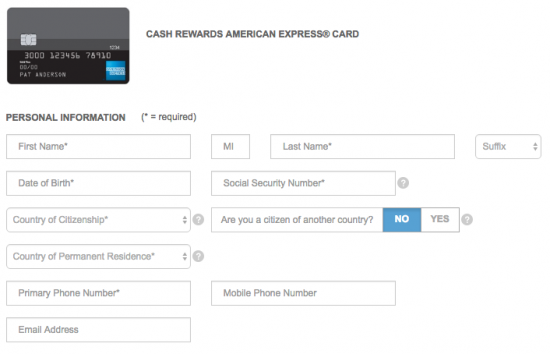 Step 3- In order to receive your card in the mail, you will need to enter the below housing information in the appropriate spaces of the form:
Street address
City
State
ZIP code
Time at address
Housing status
Monthly payment
Alternate mailing address (select Yes/No)

Step 4- To help determine your credit worthiness, the card provider will need to know your Employment Status, Employer, Occupation and Annual Income. Provide this information in the indicated spaces then select whether or not you have any Other Income. Identify if you have any accounts with Five Star Bank by selecting Yes beside any category that applies.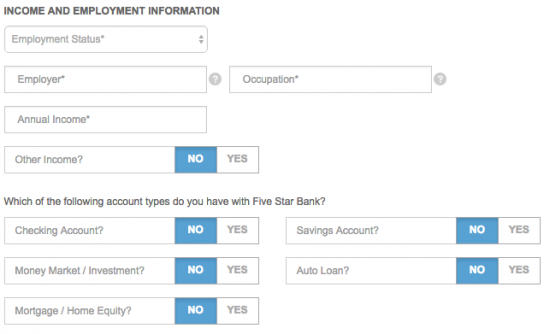 Step 5- Select Yes or No if you would like to transfer the balance of another account to this credit card account or not.

Step 6- If you would like to add other applicants or users to your account application, select Yes beside the respective category, if not leave it as is and continue.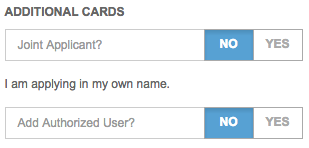 Step 7- Review the Terms and Conditions of the Five Star Bank Cash Rewards American Express Card.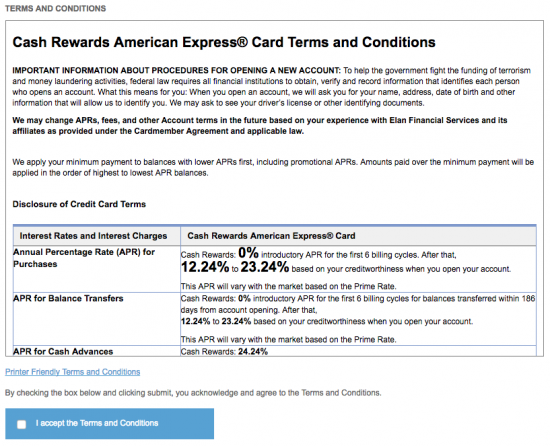 When you have finished reading, if you accept the terms of this document, tick the box indicating that this is the case. Then click Submit to submit your completed application.

You're done! A response should come your way shortly. Good luck, we hope this guide has been helpful to you.