If you've found your way to this instructional page, it means that you are most likely considering the acquisition of a Conestoga Bank Cash Rewards American Express Credit Card. You then must be the type of individual who enjoys receiving 3% cash-back on gas, 2% on supermarket purchases and a guaranteed 1% on all other purchases and want a credit card that provides these services. You've then come to the right place. This credit card comes with an accessible online portal and a potentially low annual percentage rate depending on your credit worthiness. Scroll down to review the application process that we've assimilated.
Before continuing to the application page, ensure that you've familiarized yourself with their privacy policy.
How to Apply
Navigate to the Cash Reward American Express's card summary page and select the Apply Now option to continue to your secure application.
You will be asked to enter in the following personal information:
First Name
Last Name
Date of Birth
SSN
Primary Phone Number
Mobile Phone Number
Email Address

Step 2-Housing Information
Data regarding your housing situation will be required as followed:
Street Address
Apt #(if applicable)
City
State
Zip Code
Time at Address
Housing Status
Monthly Payment

Step 3-Income/Employment Information
Enter in this financial information:
Employment Status
Annual Income
Whether or not you have another source of income
Other income Amount (if applicable)
Other income Source (if applicable)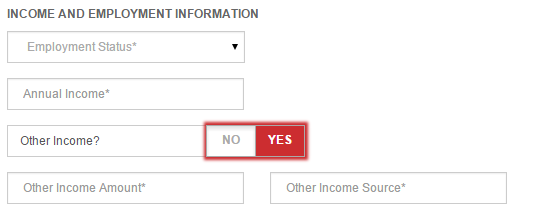 Step 4- Other Accounts
Select Yes if you have any of the following accounts with Conestoga Bank.

Step 5- Additional Cards
If you'd like to make your application a joint application or to add another Authorized User, click on Yes to enter in their information.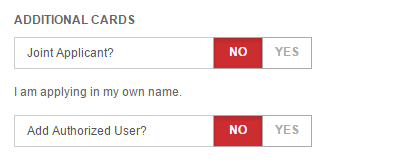 Step 6-Terms and Conditions
Finally, review the card's terms and conditions if you haven't already and, if you agree to them, check off the box below the form. Once all that is done, you can select Submit and send your application to EFS for revision. Good Luck!