The Five Star Bank Travel Rewards American Express Card offers cardholders more rewards points for when they make travel-related purchases. Before considering the rewards though, taking into account that there is an annual fee of $95 and that the APR is 12.24% to 23.24% depending on your credit worthiness (APR is subject to change). So it's up to you to decide if you can make the rewards worth the cost of this card. The rewards include 3 points per $1 spent on airline purchases, 2 points per $1 spent on restaurant and hotel purchases, and 1 point per $1 spent on all other purchases. As a bonus you also get a 0% APR for first 6 billing cycles and $75 cash back after your first purchase. If you're interested in applying for the Five Star Bank Travel Rewards American Express Card, scroll down this page for instructions.
Please note that all of Five Star Bank's credit cards are issued by Elan Financial Services (EFS) and the application is hosted by this third party. Take a look at their privacy policy before you submit your personal information.
Requirements
To apply you must fulfill the following requirements:
Be at least 18 years of age
Be a US citizen
Have a US SSN
Have a US mailing address
How to Apply
Step 1- Navigate to the credit card page for Five Star Bank by clicking here. Scroll down the page until you get to Cash Back and Travel Rewards and click the Apply Now link found below Travel Rewards American Express Card to access the application page.

Step 2- On the application you will need to provide all of the following required information in order to create a new account:
First name
Last name
Date of birth
SSN
Country of citizenship
Country of permanent residence
Primary phone number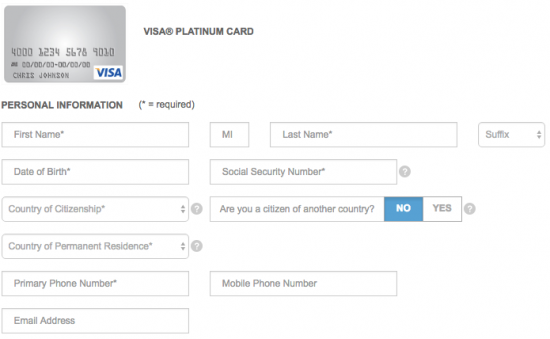 Step 3- Following that you will be required to provide the following information regarding your housing situation and address:
Street address
City
State
ZIP code
Time at address
Housing status
Monthly payment
Alternate mailing address (select Yes/No)

Step 4- To have your application accepted you will have to supply the following income and employment information:
Step 5- If you are an existing Five Star Bank customer select which of the following products or services you use by clicking Yes:
Checking account
Savings account
Money market/investment
Auto loan
Mortage/home equity

Step 6- Select Yes or No for each of the following options for your account and provide the required information if necessary:
Balance transfers
Joint applicant
Add additional users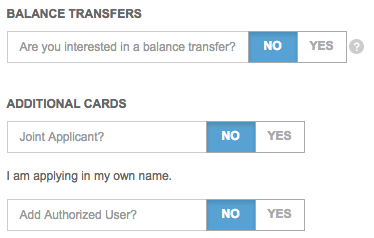 Step 7- You are finished filling the application! Before you submit your application you need to take a look at the Terms and Conditions to be sure that you're prepared to commit to this credit option and that you agree to the terms of ownership.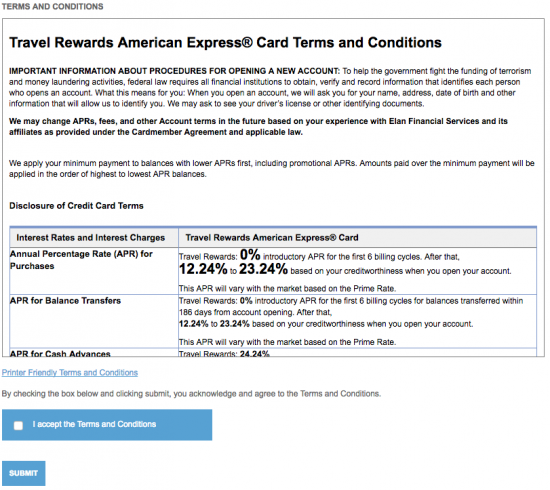 Tick the box to indicate that you agree to the Terms and Conditions and then click Submit to have your completed application submitted for approval. You should soon receive a response. We hope this guide was helpful and wish you good luck with your application.