If you've recently received a new Five Star Bank Travel Rewards American Express Card, you will need to activate it before it can be used to make purchases. Once activated, you can enroll in online access to your account through Elan Financial Services (EFS issues the credit cards for Five Star Bank). With online access you can easily manage your account online at your own convenience, a service which is really worth subscribing to in this modern age. Scroll down for instructions on how to create and access your account online.
Before you continue, please review the EFS privacy policy to see how they protect your personal information.
How to Login
Go to the myaccountaccess.com page pictured below, enter your Personal ID, then click Continue to get to the next step.

Next, you'll need to enter your password before clicking Login. You should be logged into your online account if your entered your information properly.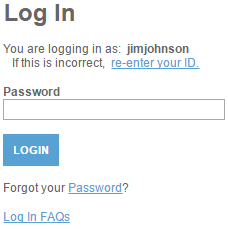 Did you forget your Personal ID? Follow the Forgot your Personal ID? link to retrieve your login information. On the linked page (pictured below) enter the following information as required:
Click Submit when you are done to retrieve your Personal ID and gain access to your account.
Activation/Registration
EFS does not offer online card activation at the time of this writing, so if you haven't already activated your card, you will need to do so by calling the EFS customer service phone number found above. Then you can click the Secure registration link that we have provided to enroll in online access to your account. This link will take you to the page pictured below, where you will need to enter the following information to acquire online account access:
Credit card account number
Security code
Last 4 digits of SSN
Next, you will have to provide either your Zip Code or PIN. To use your 4 digit PIN click Verify by PIN.

When logging into your account you will need to use a Personal ID and Password. Follow EFS's guidelines for creating your login info and enter your chosen Personal ID and Password in the fields shown in the below example.

If you would like to receive special offers and information by email, provide your Email Address in the spaces seen in the picture below.

Finally, click Submit to complete your enrollment in online account access.

Now that your account is set up for online access, scroll back up this page to consult our instructions on logging in. We hope this guide has made accessing your account a little easier.