If you are the recent recipient of a Five Star Bank Cash Rewards American Express Card, you may be wondering how to access your account online to properly manage your new credit card. On this page we have provided instructions on how to activate your card, login and enroll in online services through Elan Financial Services (EFS), the credit card provider for Five Star Bank. By accessing your account online, you will be able to manage your bills, statements, transfers and more from the comfort of your home and at your own convenience. Scroll down this page to get started!
Before you start the enrollment process, take a look at the EFS privacy policy to see how they protect how they protect your information.
How to Login
To login to your Five Star Bank Cash Rewards American Express Card account through EFS go to myaccountaccess.com, enter your Personal ID then click Continue.

You will be redirected to a second login page where you are required to type in your Password then click Login.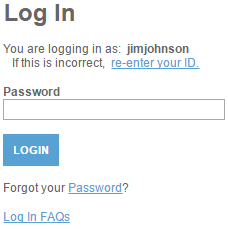 In the event that you forget your Personal ID, click the Personal ID? link found on the login page. Enter the following information on the linked page:
After you have entered all the required information, click Submit to retrieve your Personal ID.
Activation/Registration
Call the number that we've provided above to activate your card through the EFS customer service line. Once your card is activated you can enroll in online access by clicking the Secure registration link above and filling out the Enroll In Credit Card Account Access form. Begin by providing the following information:
Credit card account number
Security code
Last 4 digits of SSN
Next, provide either your Zip Code or 4 digit PIN as indicated.

You will need to create a Personal ID and Password to be used for future logins,. Enter these in their respective spaces, following the stipulations for length, etc.

You can optionally enter your Email Address in the fields pictured below to receive special offers and information regarding your card.

When you are finished filling the entire form click Submit to finish.

You should now be able to access your account through myaccountaccess.com as per the login instructions that we have helpfully provided up this page. We hope this guide has been helpful.