If you're someone who's looking for a credit card without all the bells and whistles, without rewards programs, special features and extra frills then you would be wise to look into the First Interstate Bank Platinum MasterCard. With this card you will enjoy an APR of 3.99% for the first year, and a very reasonable 7.50% – 17.50% APR after that (APR is subject to change). This is an excellent rate considering you pay no annual fee. However, a few things you might normally like in a credit card are not included, such as travel insurance, road assistance, and other such services in the same vein. But the small benefits that do come with it, combined with a competitive APR, might make this card a great choice for you.
Before we get started on the application process, please take the time to read through their privacy statement so you can fully comprehend the ways in which First Interstate Bank shares your information.
Requirements
The requirements to apply for this card as as follows:
Be at least 18 years of age
Reside in the state of Montana, Wyoming or South Dakota
How to Apply
Step 1 – In order to begin you'll need to go to the First Interstate Bank Personal Credit Card page. As you'll notice there are tabs for 3 different credit cards on the page. Click the middle tab Platinum MasterCard so you can then click the button marked Apply Now to get to the credit card application page.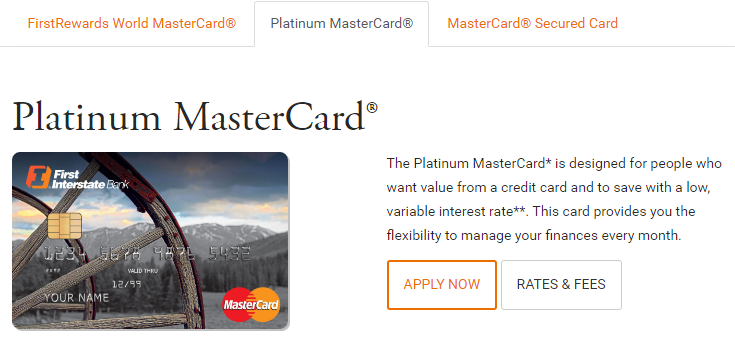 Step 2 – You are now required to fill in a series of fields pertaining to your personal and financial information. First they ask which card you will be applying for and if there is a co-applicant. Select the proper answer and scroll down to the next section.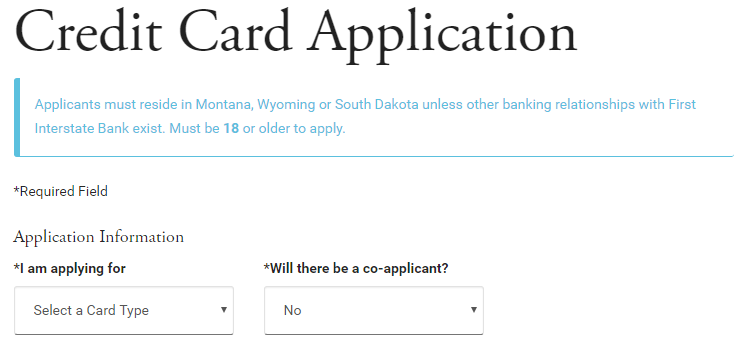 Step 3 – The first series of fields ask for the following:
Name
Social Security Number
Date of birth
Your mother's maiden name

Step 4 – Following that is your contact information. You'll need to provide your email address, physical address, mailing address and phone number(s).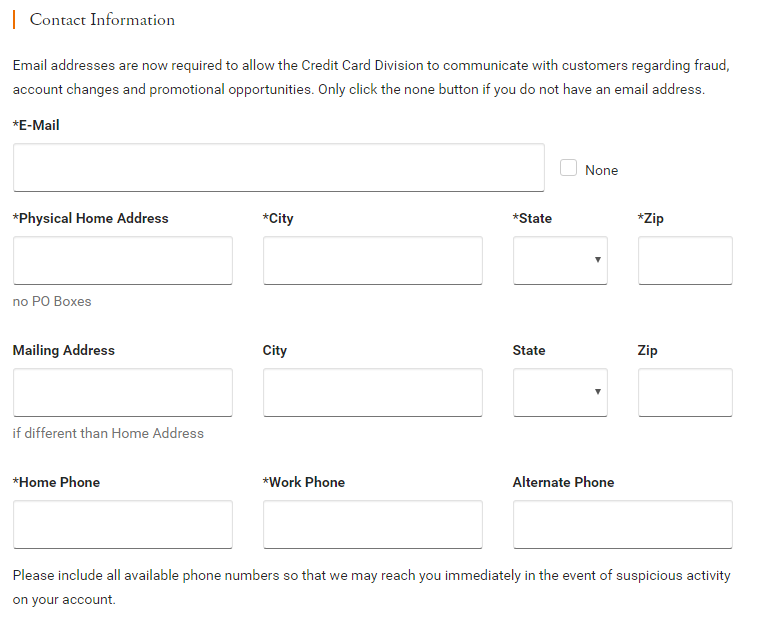 Step 5 – Your financial information is needed next. Use the drop down menus if you have any other bank accounts or investment accounts, and then enter the information about your living situation and how much you pay.

Step 6 – Now you'll need to give them details about your current and previous employment situation.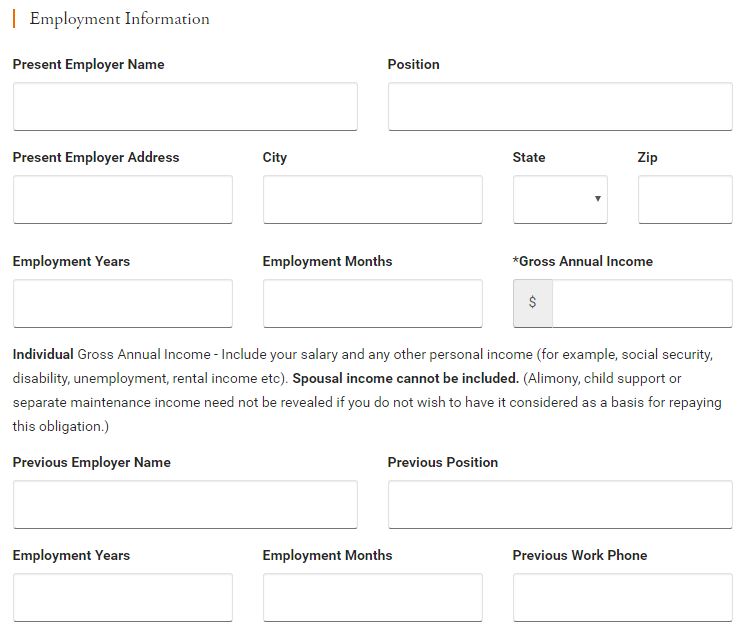 Step 7 – This particular bank requires a reference from a relative, one that does not reside with you. Enter their name, your relationship with them and their phone number. Make sure to get permission from this relative before completing this section.

Step 8 – Last, but not least, you must read and agree to the disclosures they have linked (Required Disclosures).
Once you accept their terms, check off that little box and click Submit. You're application has now been submitted for approval. Congratulations! We hope this tutorial has been both instructive and to the point for you and we wish you the best of luck.