If you're a huge fishing enthusiast or participate in Fishing League Worldwide (FLW) competitions, you may be interested in applying for the FLW Rewards Credit Card. Not only is this a great credit card, but it offers some specific FLW-related benefits. These benefits include a free FLW membership for one year when you make your first purchase and a $50 FLW Gear Card that is earned when you spend $500 within the first 90 days of your account opening. With a FLW membership, you will receive free magazine subscriptions, free gear, discounts, and VIP access to FLW events. If you follow FLW, you will definitely enjoy these membership perks. The APR for this card is competitive, when compared with other rewards cards, and there is no annual fee. The rewards program earns you 2% and 3% cash back in select categories (chosen by the merchant) for up to 2,500 bonus points every quarter, and 1 % cash back on all other purchases. To further entice prospective applicants, the card-issuer gives new cardholders a 1.99% APR on purchases and balance transfers for their first 6 monthly billing cycles. Does this credit card interest you? If so, you can apply online by scrolling down following our step-by-step tutorial on how to submit an application for the FLW Rewards Credit Card.
Before you submit an application, we recommend that you read the Commerce Bank privacy policy (Commerce Bank is the card-issuing financial institution).
Requirements
To be eligible for this credit card you must meet the following criteria:
Be at least 18 years of age
Have a valid SSN
Have a valid US mailing address
How to Apply
Step 1 – First, navigate to the FLW Rewards Credit Card webpage by following this link. Once there, click the Apply Now link (as seen in the below example).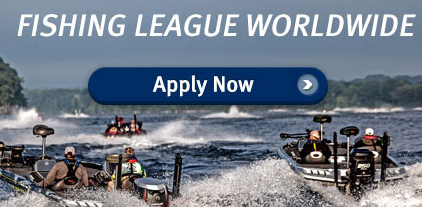 Step 2 – Here you are given a chance to review this credit card's terms and conditions. To continue you will need to agree to these terms by clicking I Agree.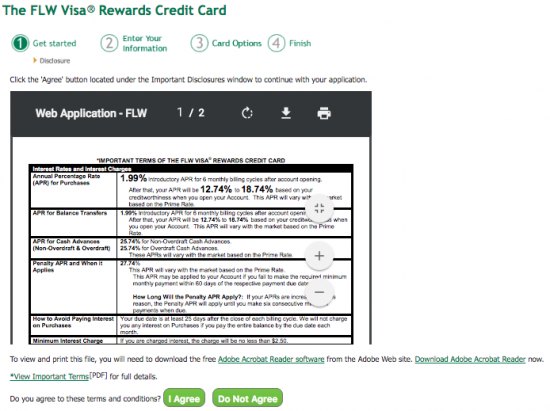 Step 3 – You should now be on the application form. Input all of the information listed below into the Applicant General Information section.
Complete name
Complete address
Home phone number
Email address
Length of time at current address
Date of birth
SSN
Mother's maiden name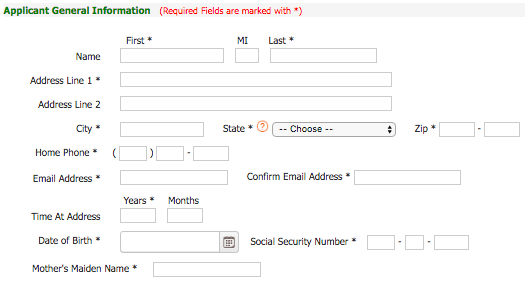 Step 4 – Now, fill out the Applicant Employment Information and the Applicant Financial Information sections by entering the following information into the appropriate fields.
Occupation/position
Employer
Time with current employer
Work phone number
Total annual income
Other income (if applicable)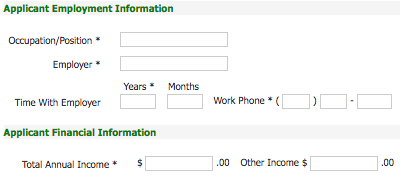 Step 5 – In this step, you must first select your housing status from the given options, entering a description if you select Other. Below that, enter your Monthly Housing Payment before continuing.

Step 6 – Enter the full name and relationship of the nearest relative not living with you. Then, select Yes or No to answer the two Additional Questions.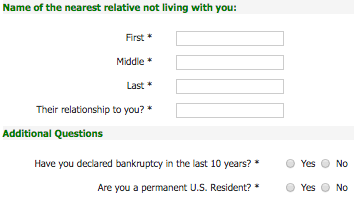 Step 7 – Select Yes or No to indicate whether you are adding a co-applicant to your application. If you selected Yes, provide all of the necessary information. When you are ready, click Next to continue.

Step 8 – If you would like to perform any of the following Card Options click Yes beside your selections and provide any required information:
Transfer an existing non-Commerce Bank balance to this card
Access your Commerce Bank account with this card
Add overdraft protection to your account
When you are ready, click the Submit button to submit your application for the FLW Rewards Credit Card.


Excellent work! You have successfully completed the application process. We hope that you have found our guide to be both helpful and easy-to-follow. Thanks for visiting Card Reviews!