If you just received a new Fishing League Worldwide (FLW) Rewards Credit Card in the mail, you are going to need to get your card activated in order to start making purchases and reaping this card's various benefits. Once your card is activated, you can enroll in online banking with the card-provider, Commerce Bank. Logging into your account from any computer or smart device, you will be able to view your statements, pay your bills, manage your rewards, perform balance transfers, and keep track of your account activity. If you have any questions regarding accessing your account, activating your card, or enrolling in online banking, scroll down and consult our FLW Rewards Credit Card login guide.
We recommend that you read the Commerce Bank privacy policy to learn how they might share your private information.
How to Login
Logging into your account is accomplished by going to the Commerce Bank login page, entering your Customer ID and Password into the appropriate spaces, and clicking Log In.

If you are unable to remember the password for you account, it will need to be reset. To do this, navigate to the login page and click the Forgot Your Password? link. On the next page, you have to enter your Customer ID, the Last 4 digits of your Social Security Number, the Last 4 digits of your Debit/Credit Card Number, and your 3-digit Security Code before clicking Continue. By following the instructions in the steps that follow, you will be able reset your password.

Activation/Registration
You can activate your FLW Rewards Credit Card by calling the activation number provided above, but the faster way is probably to do so online by navigating to the credit card activation page. On the activation page, you will need to enter the last four digits of your social security number or tax identification number and the 16-digits account number that appears on the front of your card before clicking Activate to get your card up and running.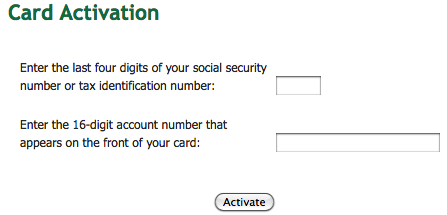 Now that your credit card is activated, you can enroll in online banking with Commerce Bank. To enroll, click the Secure Registration link which we have provided above the activation number (by scrolling up). After following that link, scroll down until you see the Activate Now button and click it to get to the next step.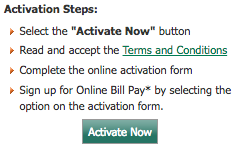 Review Commerce Bank's online banking terms and conditions and click Accept to continue.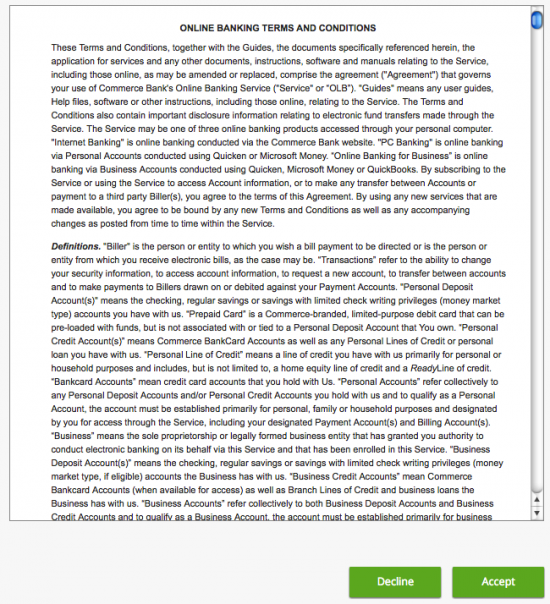 Select Credit card from the list of options and click the Continue button to proceed.

In order to verify your account, you must provide the following information:
SSN
Account number
Credit card security number
Name on credit card
Amount of last payment
Zip code
Email address
Confirm email address
Enroll in bill pay (y/n)
Now, click Continue and in the steps that follow you will be able to set up your personalized banking account. Once you have completed your enrollment, you will have 24/7 access to your FLW Rewards Credit Card. We hope that our guide has been helpful and we thank you for visiting Card Reviews.