To log into your Fraternity Of Police (FOP) Visa Rewards Credit Card online account you will have to enter through the Commerce Bank website. The Commerce Bank issues and manages the FOP Visa Rewards Credit Card. Once you are logged in, you will be able to view your statements, manage your bills, payments, payees and transfers, not to mention managing your rewards! First, you'll have to be registered for an online account. For a tutorial on registering go straight to the bottom of the page. If you already have your account registered and need to know how to login, scroll down to the tutorial just below.
Please consult the Commerce Bank privacy policy before entering any of your personal information.
How to Login
Go to the Commerce Bank login page (pictured below), enter your Customer ID where indicated, then click Log In.

If you happen to forget your password, go to this page and click on Forgot Your Password?

To reset your password you will need to provide the following:
your customer ID
the last 4 digits of you SSN
last 4 digits of your card #
your 3-digit security code (on the back of your card)
Once you've filled all that out click Continue to be able to set your new password and login.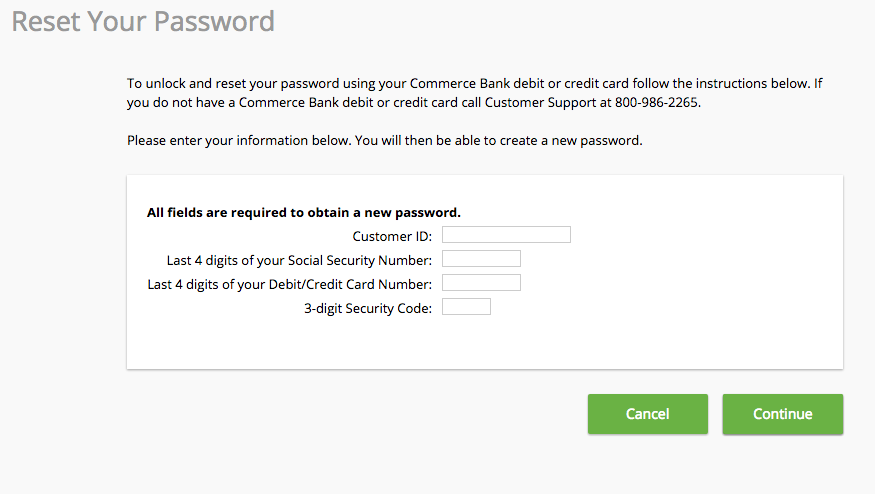 If you forget your customer ID, you will need to call customer support at 1 (800) 986-2265 to ratify the situation.
Activation/Registration
Due to the lack of an online activation option on the card handler's website, you will be required to call the number posted above and speak to a customer representative in order to get your new FOP Visa Rewards Credit Card up and running.
To register for an online account for your credit card click the Secure registration link provided above. Read the Commerce Bank's Online Banking Service terms and conditions.

If you agree to the terms and wish to proceed, click Accept.

Select Credit Card and click Continue.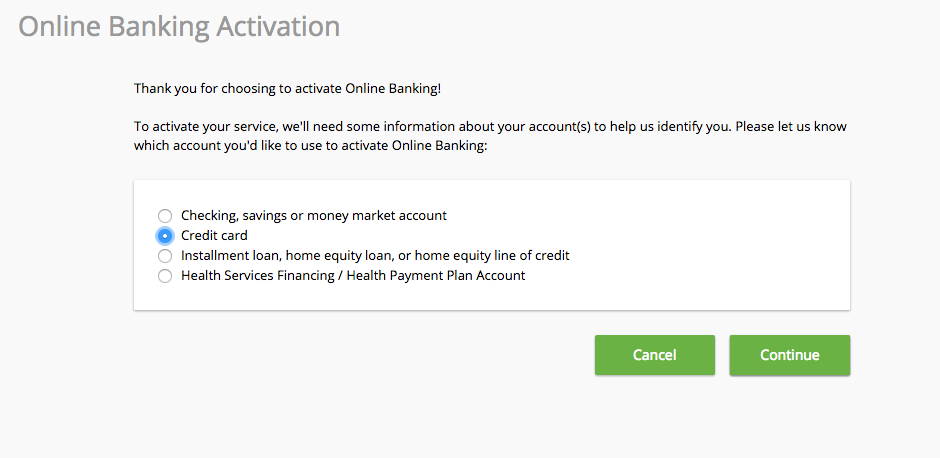 Now, to activate your online banking account enter the following information:
SSN
Account #
Credit card security #
Name on your card as it appears
Amount of last payment (if nothing put $0.00)
ZIP code
Email address
Whether you'd like to enroll in bill pay (requires a Commerce Bank checking account)
Enrollment code (if you have one)
When you're finished click Continue.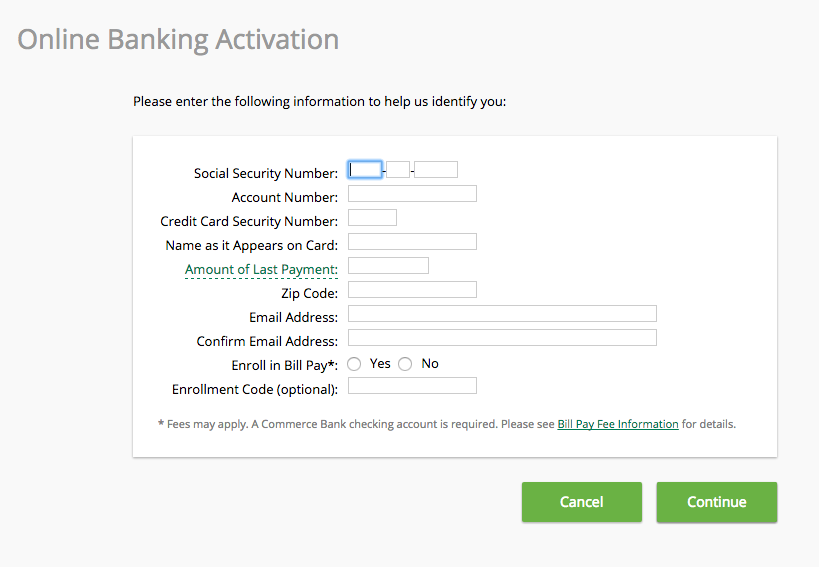 Finally, create a Customer ID and password (see picture below), then click Continue to finish setting up your FOP Visa Rewards Credit Card online account.