Goodyear Credit Card holders have the ability to use online tools to securely manage their accounts. This feature is a free card benefit, but a short registration is required.
How to Login
Step 1 – Visit the Goodyear Credit Card account center. Enter your user ID and password, then click the yellow "Sign On" button. If you've forgotten your login information, click on the retrieval links below the yellow button for assistance.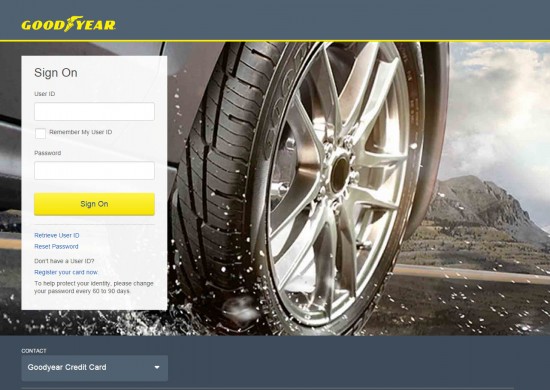 Make a Payment
After logging into the Goodyear Credit Card account center, account holders will be able to pay bills online, view card balances, edit contact information, and perform other needed account management tasks.
Activation
If this is your first time visiting the site, click on the "Register your card now" link to set up your login information. This page will require your full card number, your name as it appears on your card, your card security code, and the last four digits of your Social Security number.
Once this information has been provided, you'll be asked to choose a user ID and password.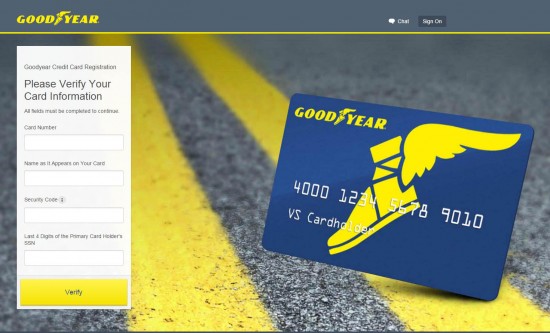 How-to Video
[youtube]https://youtu.be/I8bim45O4qc[/youtube]