If you are passionate about Harley Davidson motorbikes and maybe want to rep the brand whenever you're at a checkout, there's a card just for you: The Harley Davidson Visa. Every time that you use your Harley Davidson Visa at a Harley Davidson retailer you will get 3 times the rewards for every dollar spent. Not only that, but you can exchange 2,500 points for a $25 Harley Davidson gift card! You also get double your points for every dollar spent on gas, restaurants, lodging and bars using your Harley Davidson Visa. You can see how this Visa is designed for the lifestyle of the Harley Davidson enthusiast. With no annual fee and an average interest rate of 14.24%-23.24% (APR is subject to change), it's not a bad choice. Follow the tutorial below for info on how to apply for this card online.
The Harley Davidson Visa is issued and managed by the US Bank, before entering any personal information and applying please read their privacy pledge.
Requirements
To be eligible for this credit card you must fulfill the following criteria:
be at least 18 years of age
have a valid US SSN
have a valid US address
How to Apply
Step 1- Navigate to the Harley Davidson Visa card page and click the Apply Now link (as pictured below). Clicking this link will take you to an external application page hosted by the US Bank.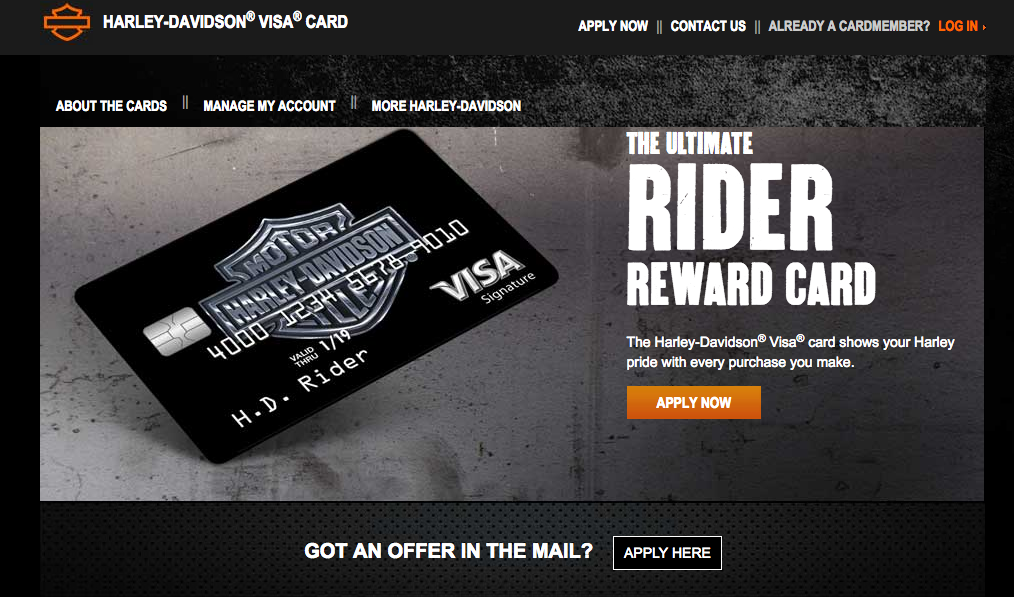 Step 2- Once on the application page, you will have to provide the following required personal information:
Step 3- Provide the following required housing information:
Step 4- Provide the following required income and employment information:
Employment status
Empoyer
Occupation
Annual income
Declare any other income
Indicate what banking account types that you have
Step 5- At this point, if you'd like to transfer a balance to your account, indicate yes or no. If you'd like to provide anyone else with a card and access, indicate this in the required field, otherwise select yes beneath I am applying in my own name.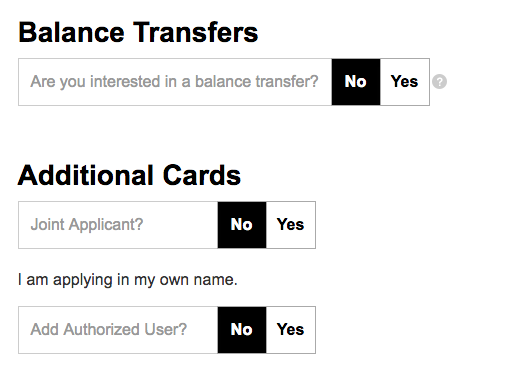 Step 6- Look over the information that you have entered to ensure accuracy, then read the Terms and Conditions of the card you are applying for. If you are in agreement with all the terms and wish to proceed, tick the box (as seen below) and click Submit. Your application for the Harley Davidson Visa Card is complete! You should receive your card or a response in 7-10 business days.