If you're considering applying for Pulaski Bank Visa Platinum Card, and you aren't sure on how to go about it, you've come to the right place. The Pulaski Bank Visa Platinum Card offers cardholders an APR as low as 10.24% with no annual fee (APR is subject to change). This card also offers a 0% APR for the first 12 months from the account opening date. If you are looking for a card that is uncomplicated, this card is a great choice, however, this is only true if you qualify for the low APR of 10.24%. The APR for the Pulaski Bank Visa Platinum Card can go as high as 21.24% depending on your creditworthiness, so it may be worth your time to perform a credit check prior to application. If you would like to apply for this card, follow our guide to applying online that we have provided below.
The Pulaski Bank Visa Platinum Card is issued by Elan Financial Services (EFS). Review their privacy policy to learn how they use your information online.
Requirements
Applicants must meet the following requirements:
You must be 18 years of age
You must be a US citizen
How to Apply
Step 1- To access a secure online application for this card, follow this link, navigate to Visa Platinum Card, and click Apply Now.

Step 2- You should now be on the application form. Begin filling it out by providing the following Personal Information:
First name
Last name
Date of birth
SSN
Country of citizenship
Country of permanent residence
Primary phone number
Mobile phone number
Email address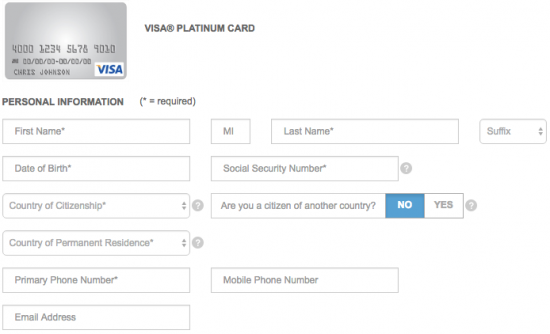 Step 3- In the Housing Information section, provide all of the following information as indicated:
Street address
City
State
ZIP code
Time at address
Housing status
Monthly payment
Alternate mailing address (if applicable)

Step 4- In this next step, provide all of the following Income and Employment Information:
Employment status
Employer
Occupation
Annual income
Other income
Next, click Yes beside each relevant category to indicate any Pulaski Bank accounts you currently have.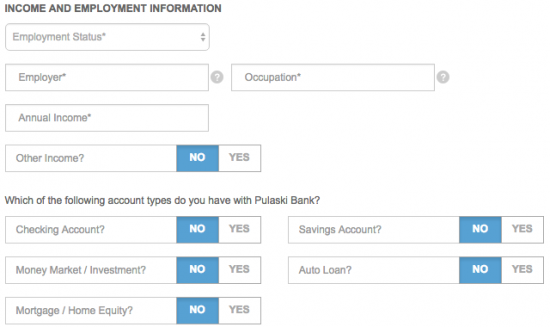 Step 5- Following that, click Yes or No to indicate whether you would like to perform a balance transfer, add a joint applicant, or add an authorized user.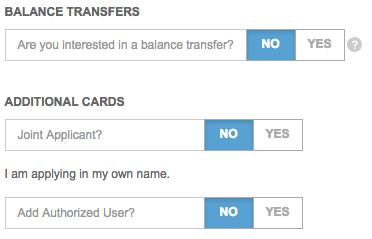 Step 6- Having completed all of the above steps, read and agree to the Terms and Conditions of the Pulaski Bank Visa Platinum Card. Click Submit when you are finished.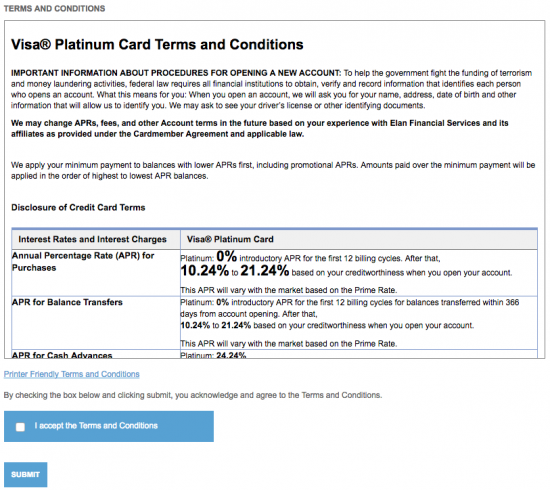 You have completed the application process! We wish you the best of luck and hope this guide has been helpful.