Those of you receiving your Home Depot Consumer Credit Card for the first time will find it most practical to activate it as soon as possible, so you can start purchasing everything you need for your home improvements. Once the activation process is complete, you'll also find it beneficial to create an online banking account in order to better manage your card. For some, this enrollment procedure can be a bit challenging. No need to worry, we have provided a tutorial below you can follow to make this whole affair a lot easier on you.
Home Depot Consumer Credit Cards are issued by Citi Bank. We urge you to read through their privacy policy to familiarize yourself with the terms in which they share your personal and financial information.
How to Login
In order to begin you'll need to find your way to the Home Depot credit card page. We have linked this page here for your convenience. On this page you'll see all credit cards offered by Home Depot. Click on Pay & Manage Card below the appropriate credit card.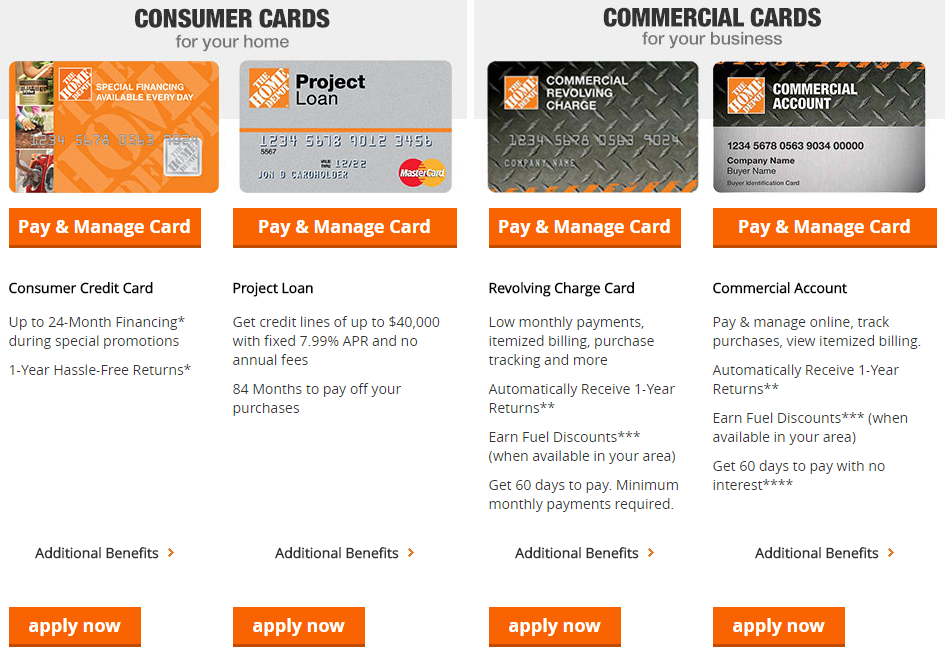 You're taken to the sign on page where you'll need to enter your User ID and Password in order to login. If the information you entered is correct then you will be successfully logged into your online account.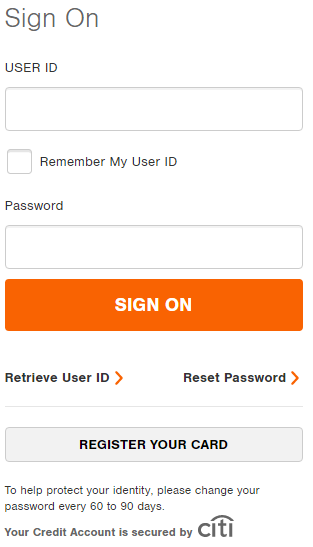 The situation may arise where you forget your User ID or Password. There is a retrieval process you can go through in order to recover these. Click on either Retrieve User ID or Reset Password, depending on which applies to you. You'll then see a window similar to the one below. You'll need to enter your card number, name associated with the card, security code and the last four digits of your social security number. Once all this is complete, click Verify to regain access to your account.
Activation/Registration
Activation #: 1 (866) 875-5488
In order for your card to be of any use, you'll need to activate it by calling the number above. The activation process shouldn't take long, at which point it would be in your best interest to register for an online banking account. To do so, click on the Secure Registration link above. This will take you to the credit card page of the Home Depot website. From here you'll click Pay & Manage Card located beneath the picture of the credit card.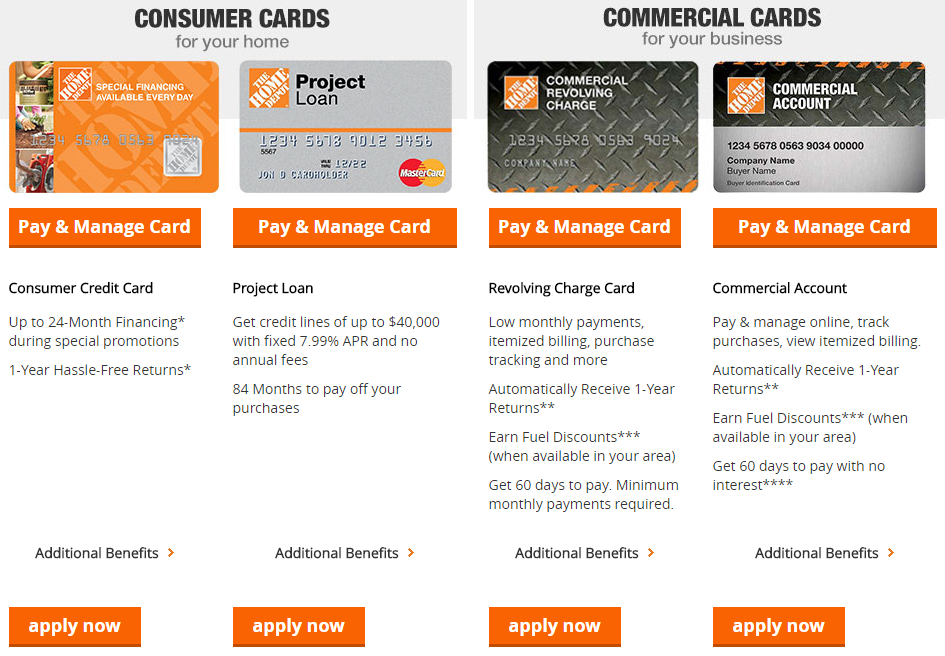 From there, click Register Your Card.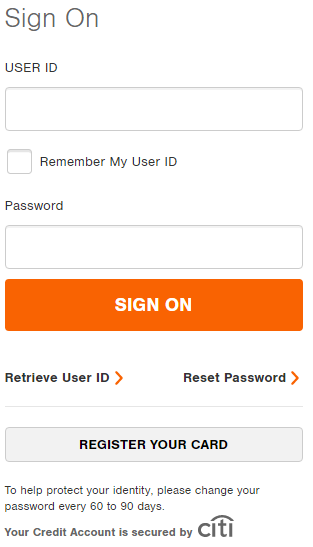 Now you will have to provide them with your card number, full name, security code and the last four digits of your social security number. Click Verify and you can now enjoy all the benefits and advantages online banking has to offer.