Welcome to the cardreviews.org examination of the Houston Astros Cash Rewards Mastercard. Below this paragraph, you find a helpful guide to applying online for this card, should you wish to go through with it. The APR for the Houston Astros Cash Rewards Mastercard has potential to be quite reasonable varying from 13.24% to 23.24% depending on what your credit score is (APR is subject to change). The extensive cash back rewards program includes 3% cash back on gas purchases, 2% cash back on grocery store purchases, and 1% cash back on all other purchases. If you're approved for this card, you will also receive an introductory APR of 0% for the first 12 billing cycles and $100 in cash rewards if you make $500 in purchases made within the first 90 days of your account opening. It's also important to mention that there is no annual fee for this card, so if you qualify for the low APR of 13.24%, the Houston Astros Cash Rewards Mastercard, will provide you a lucrative rewards program at a low cost. Scroll down the page and follow our step-by-step online application guide if you'd like to apply.
Before you continue, we strongly recommend that you look at the privacy policy for Bank of America (the card-issuing company) to learn how they protect and use the information submitted on their website.
Requirements
To be eligible for this credit card, applicants must meet the following criteria:
Be 18 years of age or older
Have a valid US address
Have a valid US SSN
How to Apply
Step 1 – First, go to the MLB credit card summary page by following this link. Then, click Apply Now to proceed to the next step.

Step 2 – On the next page, navigate to the Choose your card drop-down menu and select Houston Astros.

Step 3 – Now, begin filling out the form by entering all of the information detailed below into the section marked Personal:
First name
Last name
Residential address
Apartment/Unit #
City
State
ZIP code
Other address (if applicable)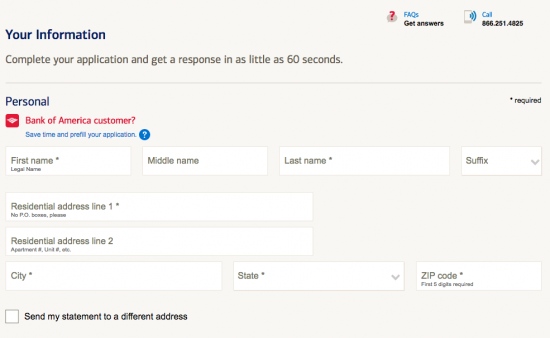 Step 4 – At this juncture, you will need to provide the following information as indicated:
Primary phone number
Email address
Country of citizenship
Country of residence
Date of birth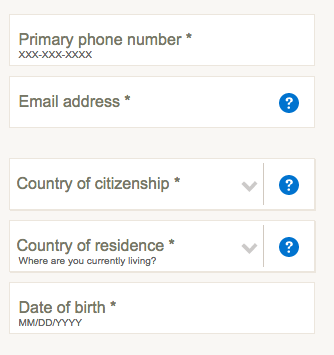 Step 5 – To help determine your creditworthiness, you will need to enter the following information in the Employment & finances section of your application:
Employment status
Total annual income
Source of income
Liquid assets
Monthly housing payment

Step 6 – In this last step, as an option, you can consolidate your balances from existing credit cards onto one bill by selecting Transfer a balance to my new credit card, and entering the required information. Regardless of whether or not you perform a transfer, you will need to review the terms and conditions for your card and indicate that you agree to them by ticking the box. After you have completed all of these steps, click Review your information. On the subsequent page, you will be able to look over all the information that you have entered, making any corrections as needed. When you are ready, click Submit to submit your completed application for approval.

Having completed all of the steps detailed above, you need only wait for a response from Bank of America. We wish you the best of luck with your application, and hope that it will be accepted. Thank you for visiting cardreviews.org!