Accessing your Hyatt Credit Card by using your Chase Online portal is a great way to manage your account without the inconvenience of telephone banking or going to a Chase outlet. From your portal, you can view and print your statements, transactions and bills all in one place! Logging in is easy, we've provided a simple guide below if you need assistance accessing your Hyatt Credit Card account online, including how to activate your card and enroll in online services.
Please read the Chase Online privacy policy before we get started!
How to Login
To login to your Hyatt Credit Card online portal, go to the Chase Online page. There, you will need to enter your User ID and Password, then click Log on. If you are still not logged in, you may need to click the Forgot your User ID and Password? link.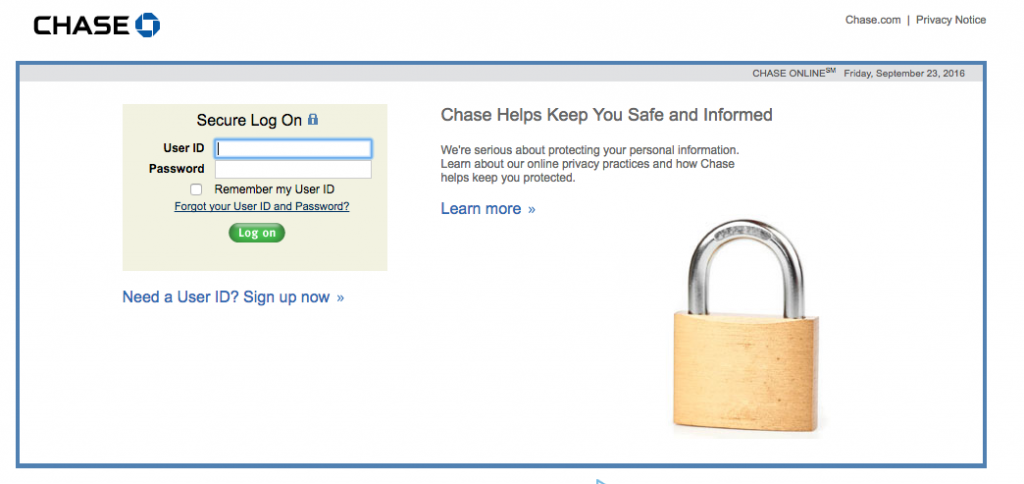 Clicking the Forgot your User ID and Password? link will redirect you to the page pictured below. Enter your SSN in the indicated field or scroll below to see other options.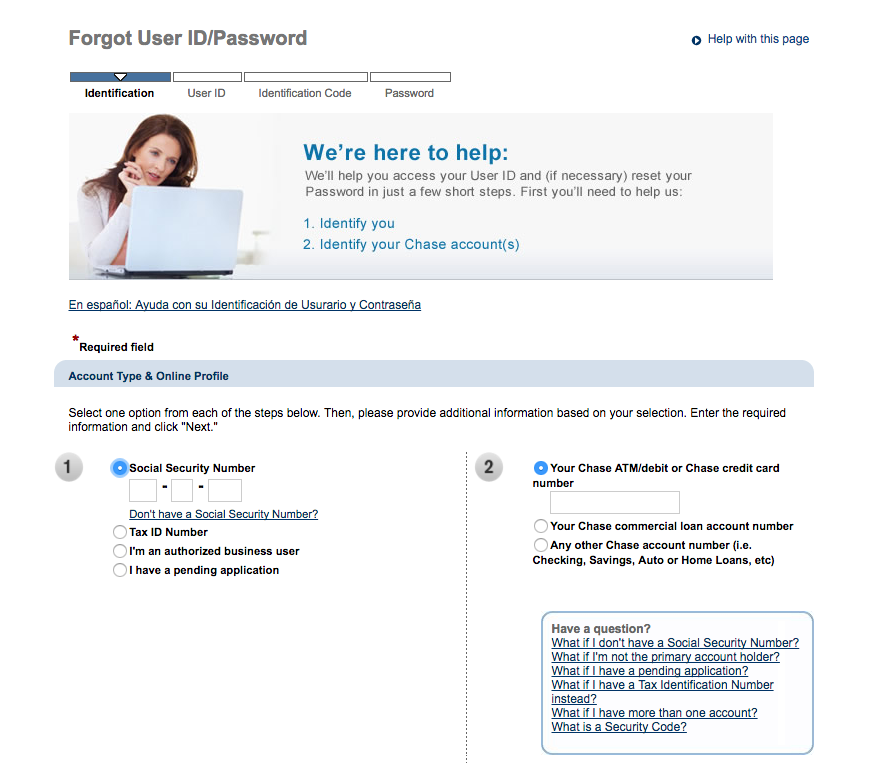 You may also choose to authenticate yourself using your TIN.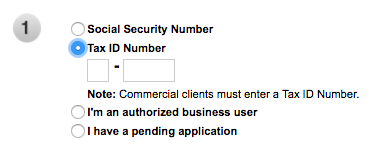 Or by supplying your authorized business information.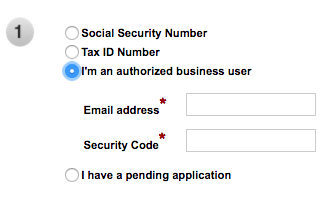 If your application is still pending write your Email address and ID Number in the indicated fields.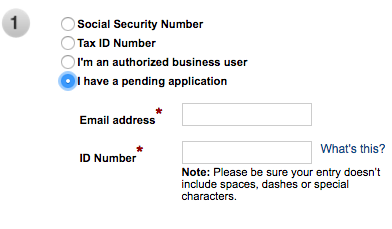 After completing the first step, you will choose one of the following secondary identification methods. Choose one of the following and supply the necessary information:
Your debit or credit card number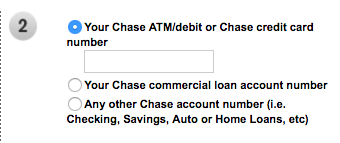 Your Chase commercial Loan account and Customer ID number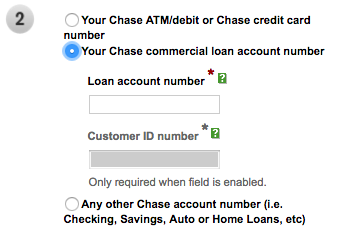 Another Chase account number
When you are finished, click Next to retrieve or reset your login information.

Activation/Registration
Call the toll free number listed above and speak to a Chase representative to activate your Hyatt Credit Card. Be sure to have your credit card and ID handy. To enroll in online services so that you can manage your account online, click the Secure registration link above, this will take you to the enrollment page. Once there, enter your Hyatt Credit Card number and SSN in the indicated fields.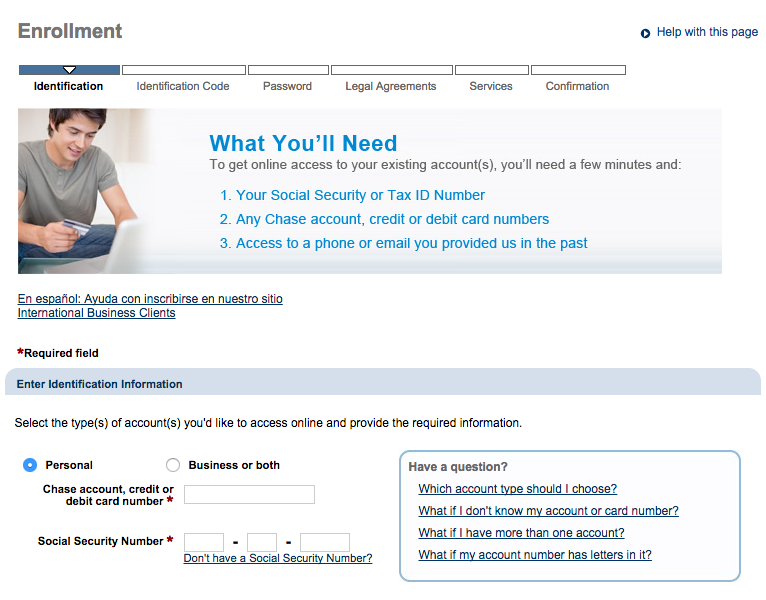 Now, create a memorable User ID of 8-32 characters and enter that in the User ID field. Click Next.

There are a few more pages to follow, where you will create your password and finish the enrollment process. When you're done, you can access your Hyatt Credit Card account online from anywhere! We hope this guide has been useful.