If you have just received a Marriott Rewards Premier Credit Card you may be wondering how to activate your card and manage it online. By accessing your account online you will be able to view and manage your statements, bills, and balances. On this page we have provided you with links and instructions to help you get started with accessing your Marriott Rewards Premier Credit Card account online.
Please read the card issuer, Chase Bank's, privacy policy to see how they protect your information.
How to Login
Go to the Chase Bank website to login by clicking the Secure Login link that we have provided above. Enter your Marriott Rewards Premier Credit Card User ID and Password then click the Log In to Accounts button. You should now be logged into your online account.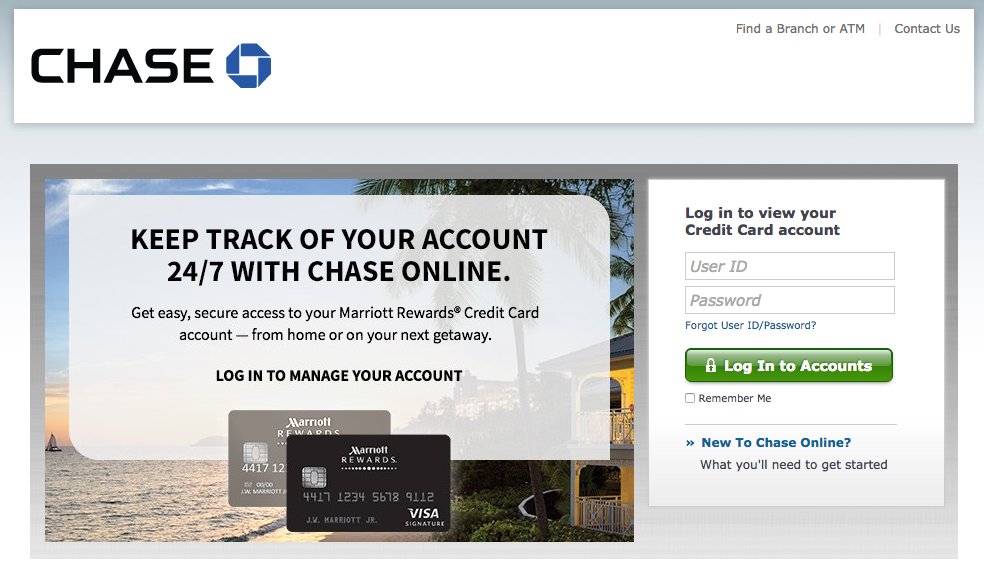 In the event that you forget your User ID or Password, click the Forgot your User ID and Password? link on the login page. You be will then be redirected to the page seen below. You will then need to select a method of identification for yourself from the first column, enter the necessary information, enter your credit card number in the second field. Click Next to reset or retrieve your login information.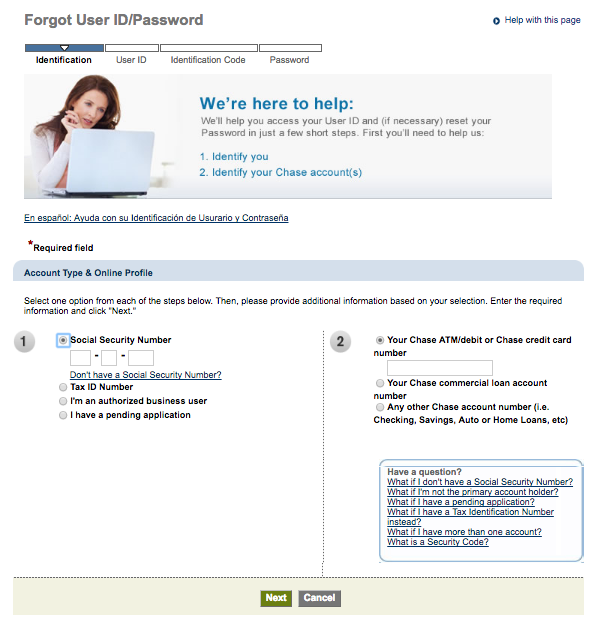 Activation/Registration
There are two methods to activate a new Marriott Rewards Premier Credit Card. You can call the number provided above to activate it by telephone, or you can activate your card online by enrolling in online access with the Chase Bank. To enroll, click the Secure registration link provided above. You will be redirected to the enrollment page shown below. Enter your credit card number and Social Security Number in the indicated fields, then create and enter a valid User ID in the Choose your User ID section. Your User ID will be used to login to your account.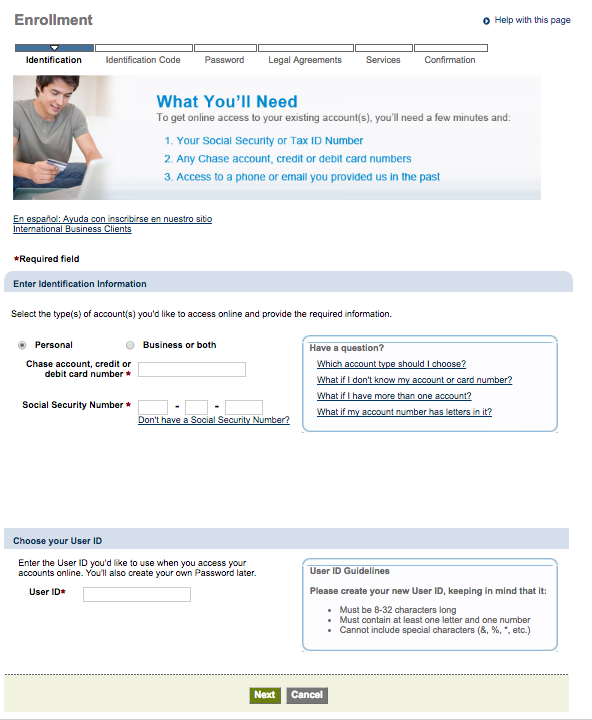 There will be five more pages that follow. You will need to create a password and agree to the terms of online banking with Chase Bank. When you have finished, you will be enrolled in online access to your Marriott Rewards Premier Credit Card through Chase Bank. We hope you have found this guide to be valuable.