Having an online account for your Iberia Bank Visa Signature Credit Card means that you can manage your account from anywhere. Whether you need to view and pay bills, or you need to transfer money between accounts, you can do this using your online portal. On this page you will find the links and instructions that you need to get started with managing your Iberia Bank Visa Signature Credit Card online.
Read Iberia Bank's online security page and online privacy policy before continuing.
How to Login
Navigate to the Iberia Bank credit card login page by clicking here. Enter your User Name and Password then click Sign On. You should now be logged into your Iberia Bank Visa Signature Credit Card account. If you encounter any difficulty continue reading below for more assistance logging in.
If you have forgotten your User Name, click the Forgot User Name? link seen above. On the linked page (pictured below) you will have to provide the following information:
Account number
Email address
Name on card
SSN
Date of birth
ZIP code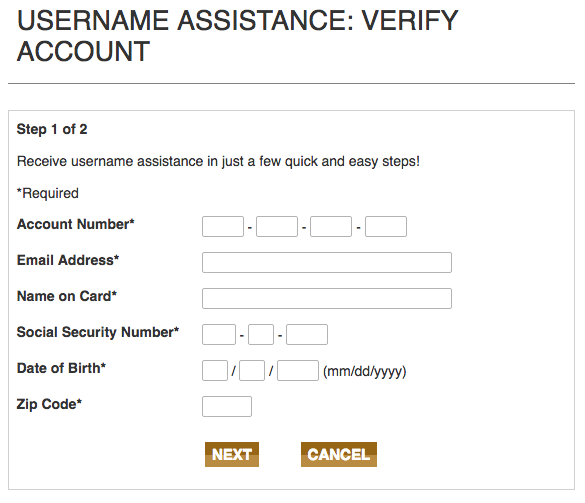 If you are locked out of your account or have forgotten your password, click the Forgot Password? Account Locked? link on the login page. Provide your User Name and Email Address in the indicated field and click Next. By following the email instructions, you will be able to retrieve or reset your password.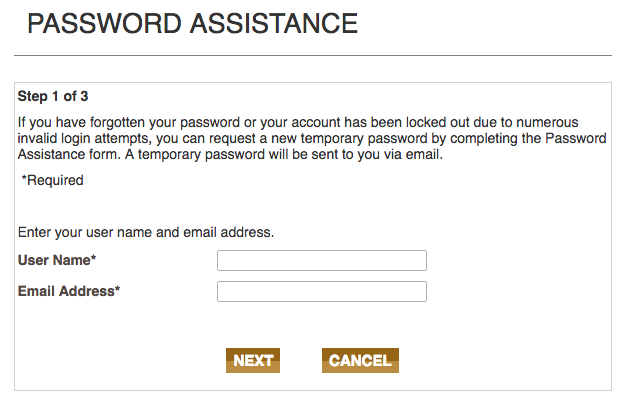 Activation/Registration
To activate a new Iberia Bank Visa Signature Credit Card, call the number listed above and a Iberia Bank representative will assist you. To enroll in online access to your account follow the Secure registration link provided above. This link will take you to the enrollment page pictured below. There you will asked to provide the following:
Account number
Name on card
First name
Last name
SSN
Date of birth
ZIP code
Phone number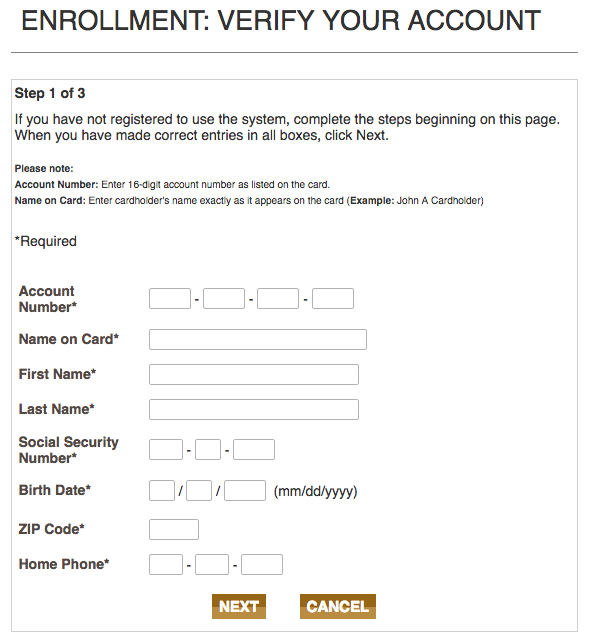 When all this information has been completed, click Next. Then setup your Password, User Name, security and contact information on the pages that follow. From there you will be able to login to your account by following the instructions at the top of the page. We hope this guide has been helpful, all the best!