As we venture further and further from traditional banking, more financial institutions are implementing paperless banking; Barclays Bank Delaware is no exception. Cardholders will be able to manage their JetBlue Plus Credit Card through a safe and secure online portal while leaving less of an imprint on our planet. Once your card has been activated, you will be able to create an account through which you can pay your bills, update your personal information and perform a number of other tasks. We have created a tutorial on both the registration and login procedures necessary in access your online banking. Scroll down for more information.
Before supplying any personal information into the online portal please review Barclaycard's
privacy policy
.
How to Login
Logging into your online banking is a simple procedure that begins on this website. Once there, navigate to the right and you will see an image like the one shown below. Enter your username and password into the appropriate fields and click Log in.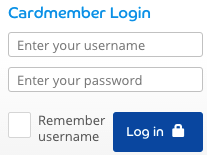 If you've managed to forget your login credentials, click the Forgot username and password? link located just below the log in menu. In the window that pops up, enter the last 4 digits of your SSN, your date of birth and your account number. After supplying the information correctly click Continue and you will be presented with the ability to sidestep the standard login procedure.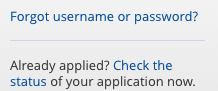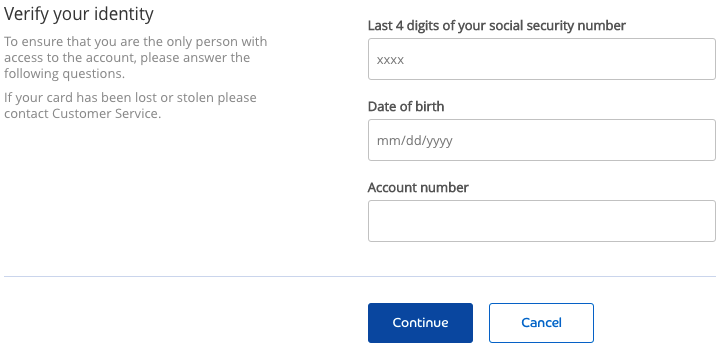 Activation/Registration
Activating your card can be accomplished by calling the number located above and speaking to a customer service representative. Be sure to have your ID accessible as this individual will ask you for some personal information. Once activated, click on the secure registration link also located above to be taken to the online registration webpage. There you will see a menu on the right titled New Cardmembers. Click Set up online access to continue.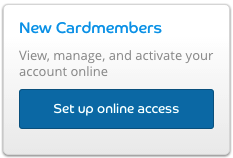 Now you will need to verify your identity by entering the last 4 digits of your SSN, your date of birth and your account number. Select Yes or No to indicate your citizenship and lastly, choose a username and password before clicking Continue. After following these steps, your account will be up and ready to go. Good luck with your future banking!