This webpage has been designed to assist cardholders of the First Federal Secured Visa Card in their pursuit to create an online banking account and logging into the secure online portal. During the registration procedure, you will be able to activate your card before putting it to use. Once your card has been activated, it will be possible to manage your finances with ease as First Bankcard, the financial institution which has issued this card, has created a streamlined baking portal for your convenience. Through this portal, you can review your previous statements, pay off balances, update your personal information and perform a variety of other tasks. You can learn more about the registration/enrollment/account creation process by scrolling down and reviewing our tutorial below.
We recommend that you review First Bankcard's online privacy policy before submitting any sensitive information.
How to Login
To gain access your online banking account, you will first need to navigate here. On the online banking homepage, enter your User ID into the empty field and click Log In.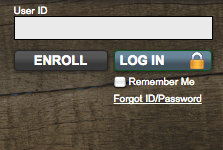 The next page will require you to supply your Password. Click Submit and you will be granted access to your online account.
If you have forgotten your password or user ID, click on the Forgot ID/Password link located within the main login menu. On page that follows, enter your First Name, Middle Initial and Last Name. Just below that, enter your User ID or Email Address and click Submit. If everything was supplied correctly, you should now be able to access or recreate your login credentials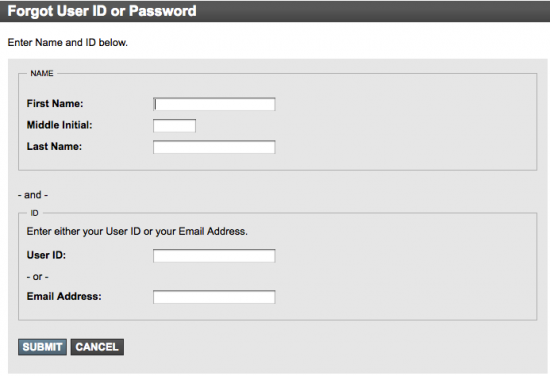 Activation/Registration
To active your card, call the number located above and speak to a customer service representative. You will also be able to activate your card at the end of the enrollment process. To enroll in online banking, click the Secure registration link located above to be taken to the enrollment page. From there, enter the following information:
Account number
Account type
Expiration date
Signature panel code
First and last name
Last 4 digits of SSN
Date of birth
Email address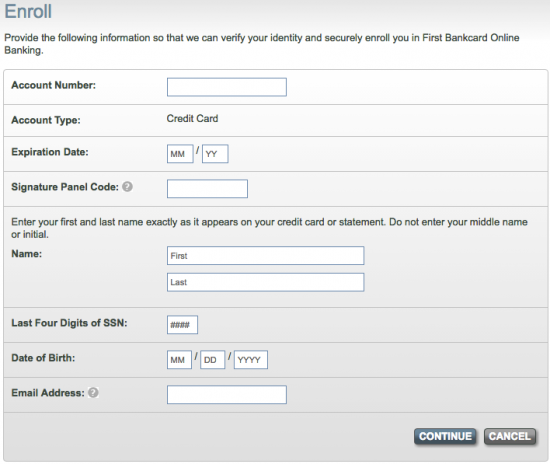 Once you've have entered everything correctly, click Continue. The pages that follow will have you choosing a user ID and password for your account. At the end of the enrollment wizard you will be prompted to activate your card. Alternatively, you can activate your card by calling the number located at the heading of this paragraph and speaking to a customer service representative. These simple steps are all that is required of you to get your online banking up and operating. Good luck and happy banking!