Managing your finances has never been easier with the PNC Premier Traveler Visa Signature Credit Card. Cardholders will be able to create an online account through which they can manage all aspects of banking, from paying off balances to reviewing a detailed purchase history. PNC has also provided account holders with the ability to transfer funds directly from their checking account as they have supplied the option to transfer money into a non-PNC account in as little as 3 business days. By following the below tutorial, you will gain a full understanding of the process involved in activating your card, registering for online banking and accessing your account once created.
Before submitting any personal information into the PNC online portal, take a moment to review their privacy policy.
How to Login
Begin by navigating to the this webpage. There you will see the Login tab located on the right. Click on the tab and the login menu will present itself. Enter your User Id into the field and click Login.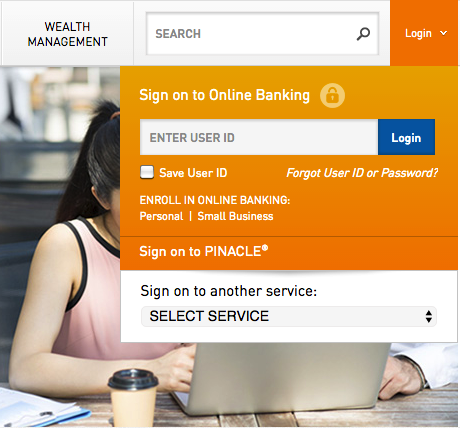 If you are operating from a computer other than the one used primarily for online banking, you may be required to provide the answer to one of your security questions. Enter the answer into the available field and click Yes or No to let PNC know if you would like them to remember the computer you are currently using. Click Continue and, on the subsequent page, submit your password into the appropriate field. Once you've navigated through these steps, your online banking will be accessible.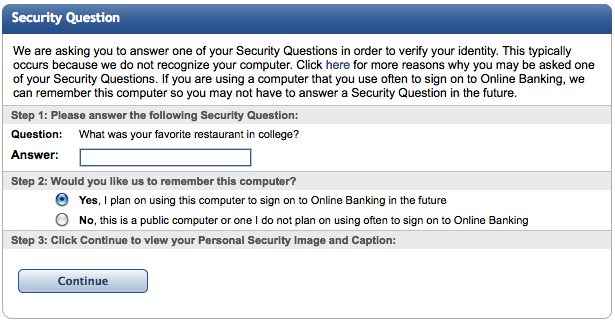 It is a common occurrence for people to forget their user ID or password. If this is the case for you, click on the Forgot User ID or Password? link located within the main login menu. You can retrieve your password by selecting Start Reset Password and, on the subsequent page, supplying your Online Banking User ID, SSN and Full PNC account number. Click Next and follow the instructions provided to reset your password.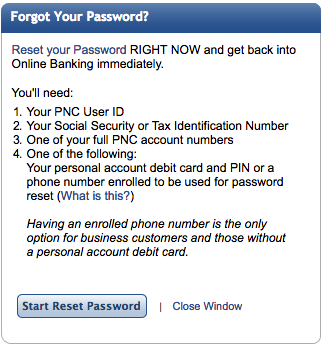 If you have forgotten your user ID then you will need to click contact us. This link contains a phone number through which you can reach customer service (1 800 762 2035). Call the number and follow the instructions provided over the phone to retrieve your user ID.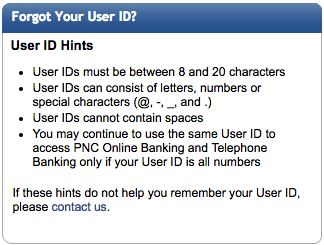 Activation/Registration
Before you can register for online banking you will need to activate your card. Call the number located above and speak to an individual in customer service. Once activated, click on the Secure registration link, also located above, and you will be taken to the PNC enrollment page. From there you will need to click on the Get Started link to proceed.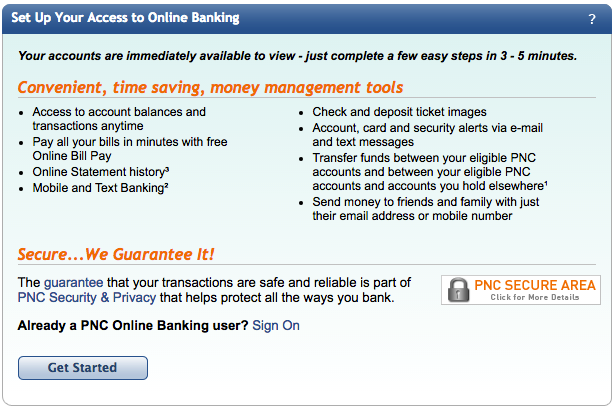 Here you will need to enter a few pieces of information to verify your identity. Start by supplying your SSN. Next, enter your 4 digit PNC Visa PIN followed by your PNC Account Number. Click Next and you will be taken to the final stages of the application procedure where they will ask you to create a user ID and password along with a security question/answer. After all of the above steps have been completed, your online account will be ready to go!