For any frequent flier with LAN or TAM airlines that also happens to be in the market for a new credit card, the LANPASS Visa Credit Card may be an attractive credit option. This is just one of the LANPASS credit cards that the US Bank has on offer and, while noteworthy for its lower annual fee of $45, is otherwise inferior to the Visa Signature option. The APR is comparatively standard at 13.24% to 23.24% (assigned based on creditworthiness, APR is subject to change). With this card, you can receive a 10% discount on your first LAN or TAM airline purchase one time per year, 15,000 bonus miles after your first card use, and 2,000 bonus miles with your annual credit card renewal. The rewards program only offers 1 mile for every $1 you spend, but your miles never expire and have no limit. If you get approved for this card, you will need to frequently fly to South America and take advantage of the discounts and miles in order to make acquiring this Visa worthwhile. If you would like to apply for this card today, you can scroll down and follow our written instructions on how to complete your online application for the LANPASS Visa Credit Card.
Before you continue, take a look at the US Bank privacy policy to see how they protect and use your information.
Requirements
To be eligible for this card, you must meet the following criteria:
Be at least 18 years of age
Be a legal resident of the United States
Have a SSN
How to Apply
Step 1 – To begin the application process, go to the LANPASS Visa Credit Card summary page and click the red Apply Now link on the right-hand side of the principal window. You should be redirected immediately to the application page.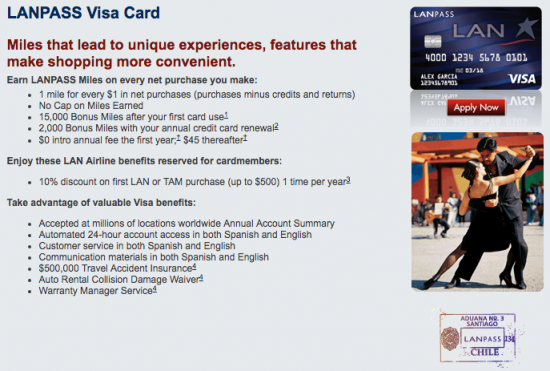 Step 2 – Begin filling out the application for this credit card by entering the following information:
First name
Last name
Date of birth
SSN
Country of citizenship
Whether you are a citizen of another country
Country of permanent residence
Primary phone number
Mobile phone number
Email address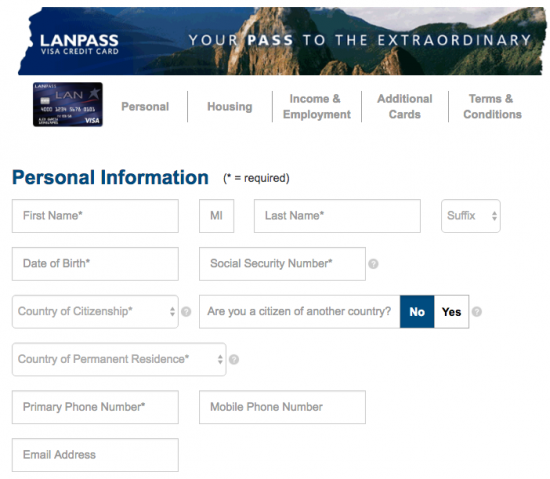 Step 3 – Scroll down to the Housing Information section and provide all of the information listed below.
Street address
City
State
ZIP code
Time at address
Housing status
Monthly housing payment
Alternative mailing address (if applicable)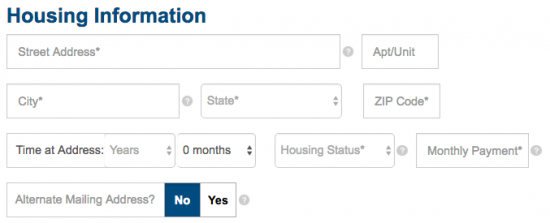 Step 4 – Next, in the Income and Employment Information section, you will need to input the following information:
Employment status
Employer
Occupation
Annual income
After that, you must select either Yes or No to indicate whether or not you have any of the following:
Other income
Checking account
Savings account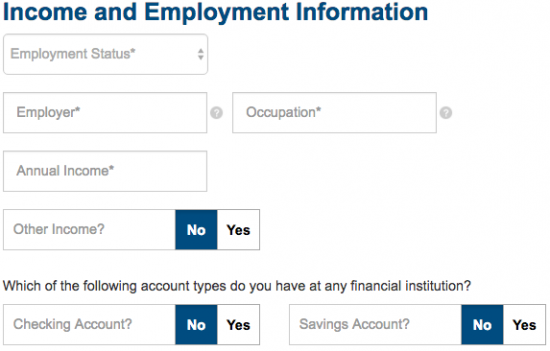 Step 5 – Here you have can perform Balance Transfers, add a Joint Applicant, and Add [an] Authorized User. To apply any of these options, select Yes. Otherwise proceed to the next step.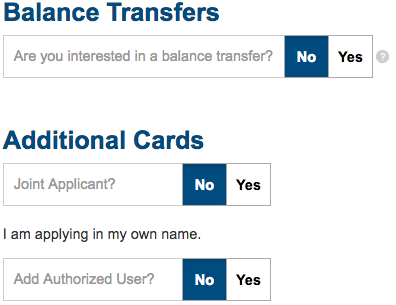 Step 6 – Read the terms and conditions for this credit card and indicate your agreement to said terms by ticking the little box just below. When you have finished, click Submit.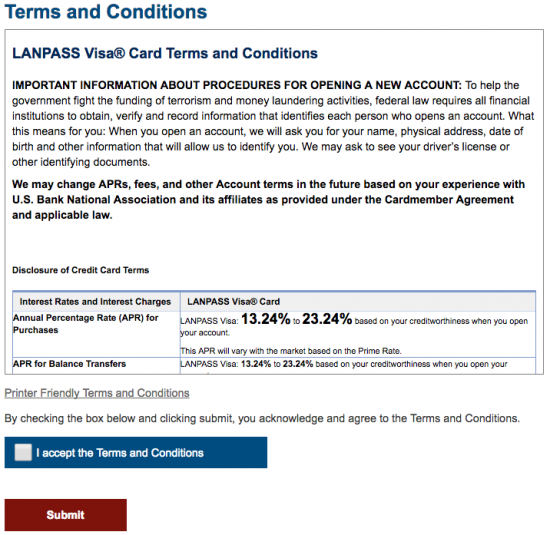 Providing you have successfully completed all of the above steps, your application will have been submitted to the U.S. Bank for review. You can expect a response relatively soon. We wish you the best of luck and thank you for visiting Card Reviews.