To login to the Lowe's Consumer Credit Card portal cardholders must simply enter their User ID into the box provided, the password being entered on the following screen. Once the cardholder is in the system he/she will be able to pay bills, manage his/her account and apply for new cards. If a User ID or password has been forgotten Lowe's will assist the cardholder in retrieving it.
How to Login
Step 1 – Go to This Webpage and enter your User ID. You will then be re-directed to the password login page where you can enter your online passcode.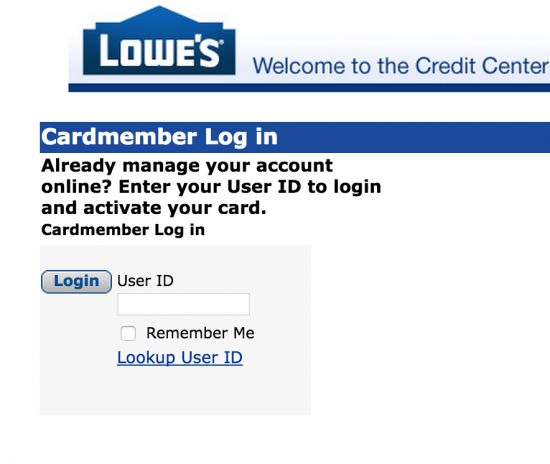 Forgot User ID – If you have forgotten your User ID you can go to This Link and enter your Account Number and Last Four (4) digits of your social security number. Your User ID will then be e-mailed to you.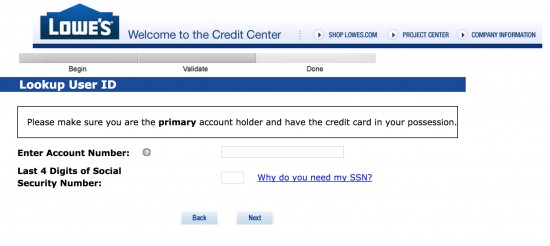 Activation
Upon receiving his/her card, the cardholder will be able to activate the Lowe's Consumer Credit Card by first selecting the 'Register and Activate' link at the right of the initial login page.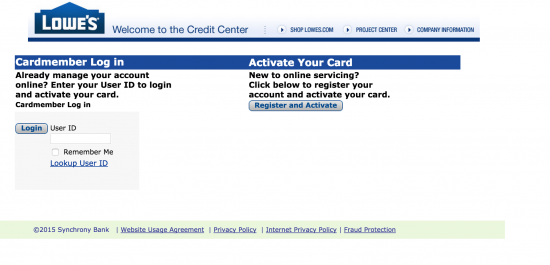 Once past this first step the cardholder must enter his/her account number in the field at the bottom of the page. Only the primary cardholder will be able to perform the activation.