If you shop frequently at Menards, you may be interested in applying for a Menards BIG Card. You will get a 2% rebate on all Menards purchases, 6 month zero interest financing on Menard purchases over $299 and 48 month special financing on purchases over $1,500. The Menards BIG Card does have a fairly high APR of 25.24%, so you will need to stay up to date with your payments to make the card benefits worth it (APR is subject to change). Scroll down for a step-by-step guide to apply for the Menards BIG Card online.
Capital One is the card issuer of the Menards BIG Card, please read their online privacy policy to see how they protect your personal information.
Requirements
To be eligible for the Menards BIG Card you must fulfill these requirements:
Be at least 18 years of age
Have a US SSN
Be a US Resident
Have a mailing address
How to Apply
Step 1- To start your online application for the Menards BIG Card go to this page, navigate to the Menards BIG Card, as shown below, and click Learn More.

Step 2- Next click the Apply Online Now link, as seen below, which will take you to Capital One's Menards BIG Card online application.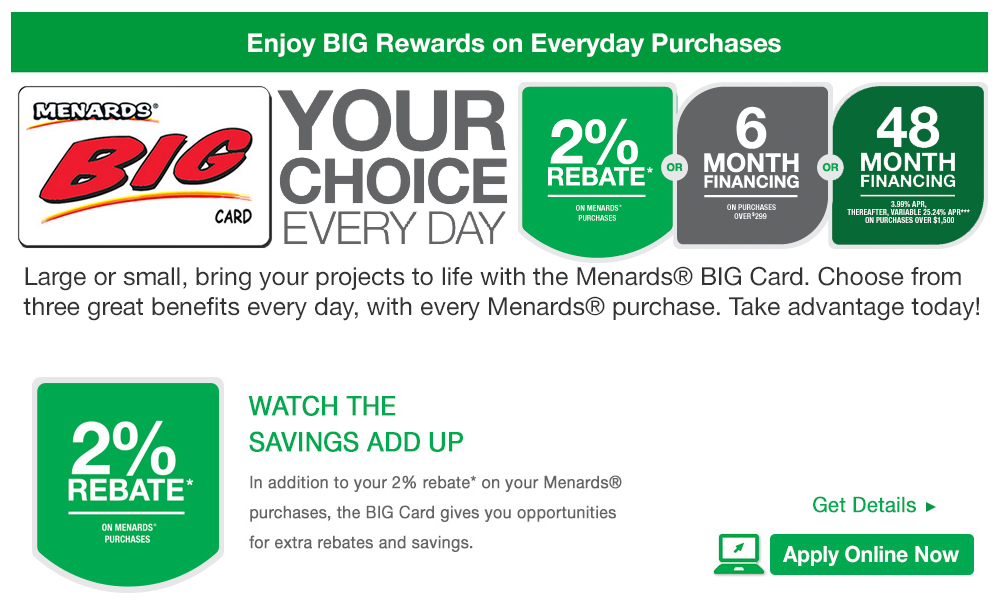 Step 3- You will need to provide the following personal information to complete your application:
First name
Last name
Email Address
Home address
Primary phone number
Date of birth
SSN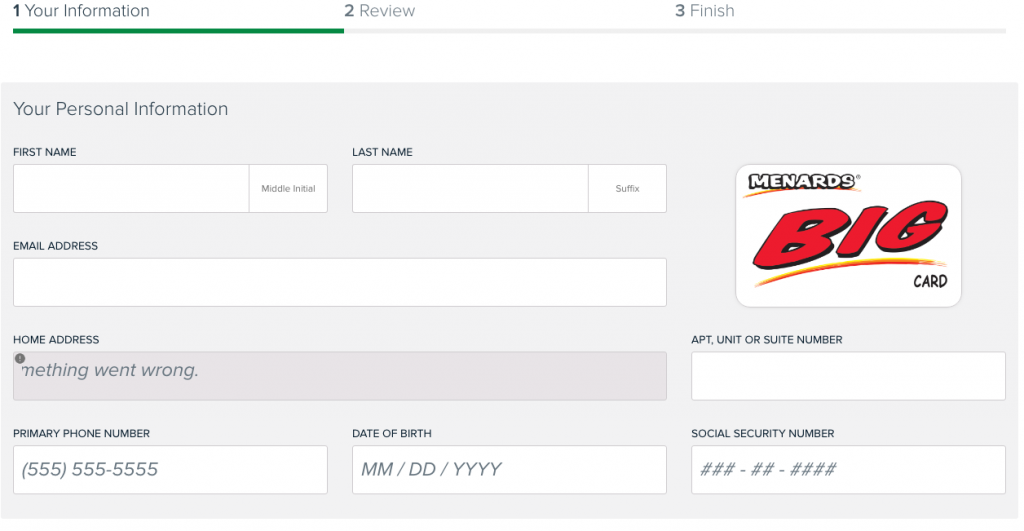 Step 4- Scrolling down, you will then need to provide some financial information. Select your housing situation from the first pull-down menu, enter your Monthly Home Payment, then select your Employment Status from the indicated pull-down menu. Next, enter your Total Income and select your frequency of payment. When you have finished, click Continue.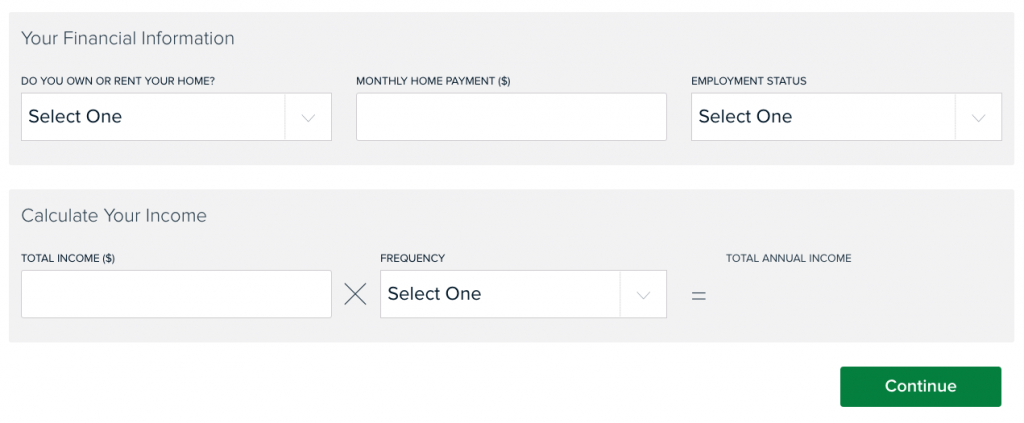 Step 5- Review your information to make sure you haven't left anything out or made any mistakes.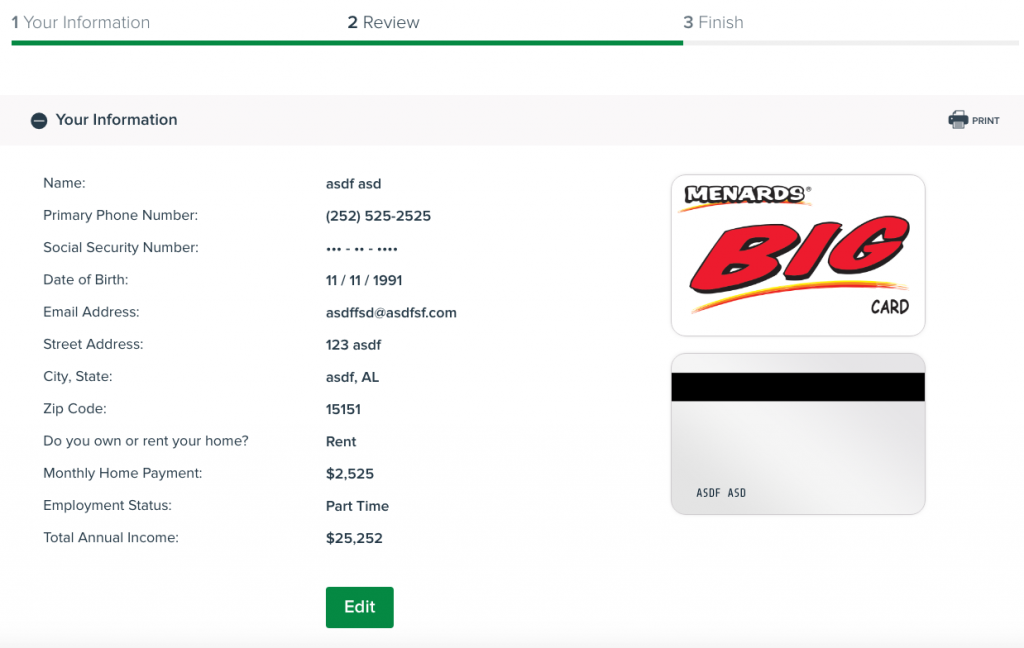 Step 6- Before you submit your application, review the terms and conditions again to be sure you are comfortable with all the terms and wish to proceed.

Step 7- When you are ready, tick the box marked, I agree then click Submit Application.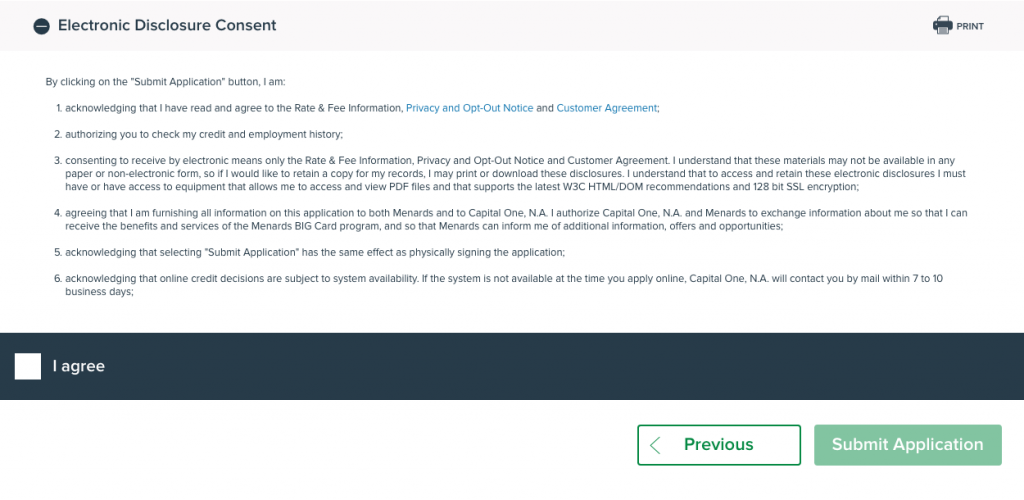 Your application for the Menards BIG Card is complete! You should get a response soon as to whether or not your application was accepted. We hope this guide has been helpful!