If you have just received a Menards BIG Card in the mail, you will want to activate it to begin shopping right now. You may also want to enroll in online access through Capital One Bank which issues all Menards credit cards. With online access you can pay your bills, view your statement, view account balances and due dates online from any computing device. You will find all the necessary links and information you need to get your Menards BIG Card account online on this page by scrolling down.
Please read the Capital One privacy notice for Menards credit cards before proceeding.
How to Login
To access your Menards BIG Card account online, click on the Secure Login link provided at the top of this page. You will be directed to the site pictured below. Enter you User Name and Password in the fields indicated and click Sign In.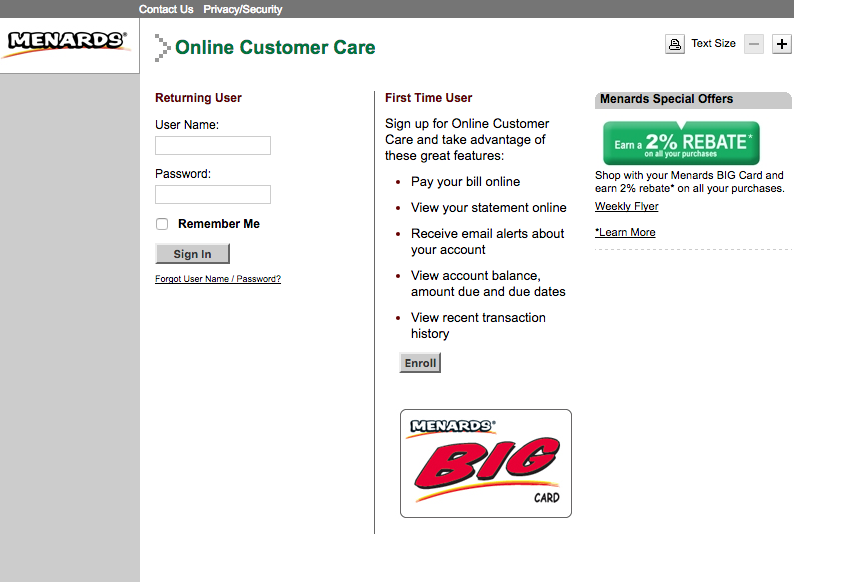 In the event that you forget your login information, click the Forgot User Name/Password? link on the login page. You will then enter your Account Number and Last 4 digits of Primary Cardholder's Social Security Number in the fields indicated. When you have finished, click Continue to retrieve or reset your login information.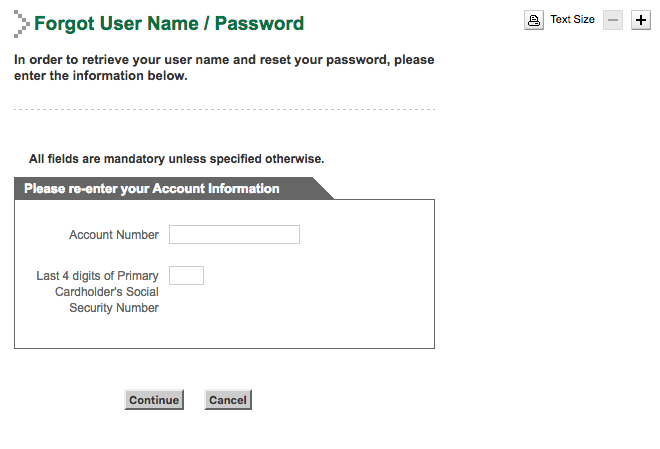 Activation/Registration
To activate a new Menards BIG Card, you can either do so over the phone by calling the number provided above or by registering online. To register online, click the Secure registration link provided above. On the pages that follow you will need to provide some personal information to enable online access to your account. On the first page you will be asked to enter the following information:
Account number
Cardholder name
SSN
Date of birth
Email address
User name (you are creating this now for future log ins)
Password (make sure the password is unique and something you can remember)

Next, select whether you would like an Electronic Statement Only or U.S. Mail & Electronic Statement.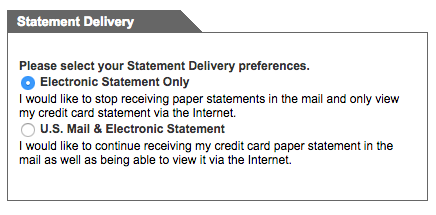 Now select any email alerts that you would like to receive.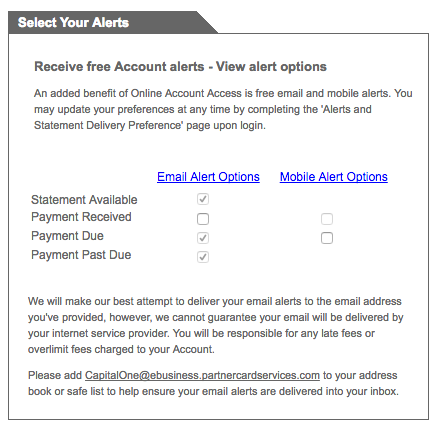 Finally, enter your Mobile Phone Number and click Continue.
On the pages that follow, you will need to confirm you security and contact information, and agree to the terms to complete the online enrollment process. When you have finished all these steps you will be able to login and access your Menards BIG Card account online.