If you've just received a new Metrostyle Credit Card, you'll need to activate your account by contacting Comenity Bank, the card provider of the Metrostyle Credit Card. Once your card is activated, by enrolling in online access to your account, you will be able to manage your bills, statements and rewards online. On this page we have provided you with the necessary links and instructions to using your Metrostyle Credit Card online. Scroll down to get started.
Before you enter any personal information, please consult the Comenity privacy policy.
Login
Go to the Comenity login page for the Metrostyle Credit Card by clicking the Secure Login link provided above. Enter your User Name and Password then click Sign In.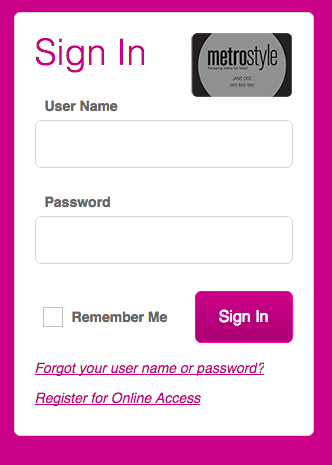 In the case that you have forgotten your username or password, click the Forgot your user name or password? link, as seen in the image above. You will then need to enter the following information:
Credit card account number or username
ZIP code
SSN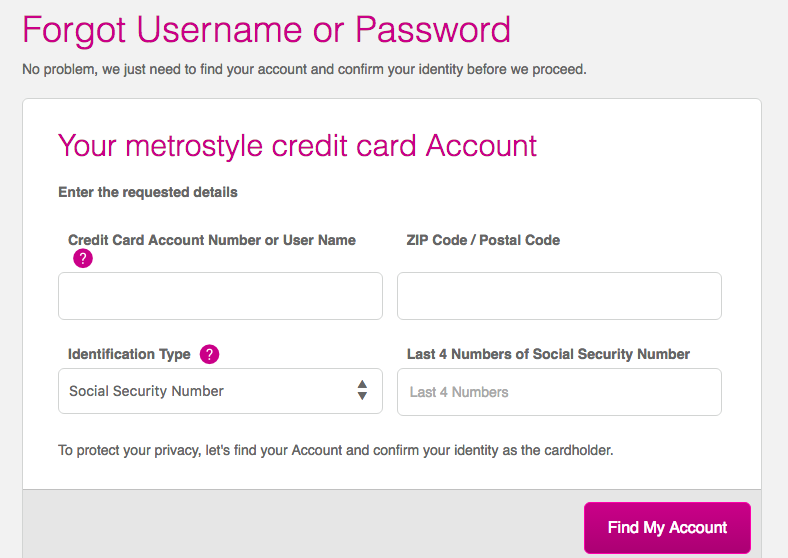 When you have finished, click the Find My Account link to retrieve or reset your login information.
Activation/Registration
If you have not yet activated your Metrostyle Credit Card, call the toll-free number provided above and a Comenity representative will help you to get that done. Click the Secure registration link provided above to enroll in online access to your Metrostyle Credit Card account. On the linked page you will have to enter some personal information. As seen below you will first need to enter your Credit Card Account Number, ZIP Code and SSN, then click Find My Account.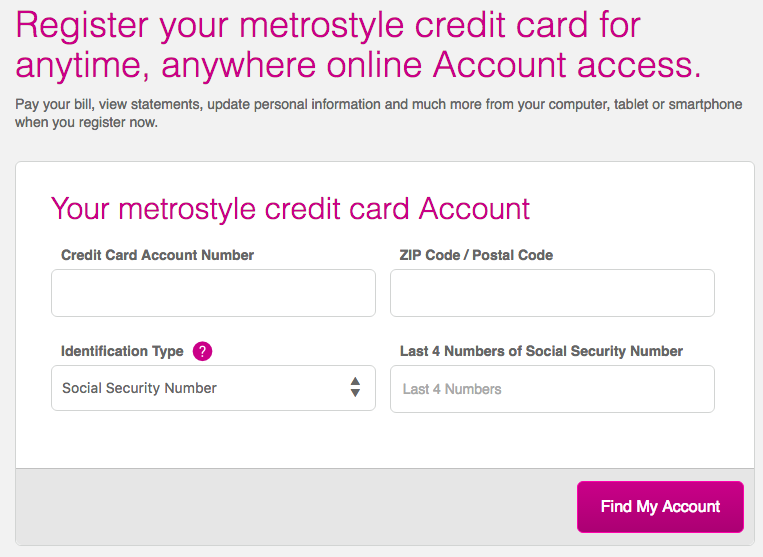 Next, create and enter a User Name and Password, then enter your Email Address and Mobile Phone. Optionally, tick the indicated box if you'd like to remember the device you are using for a quicker sign in. Click Create Account.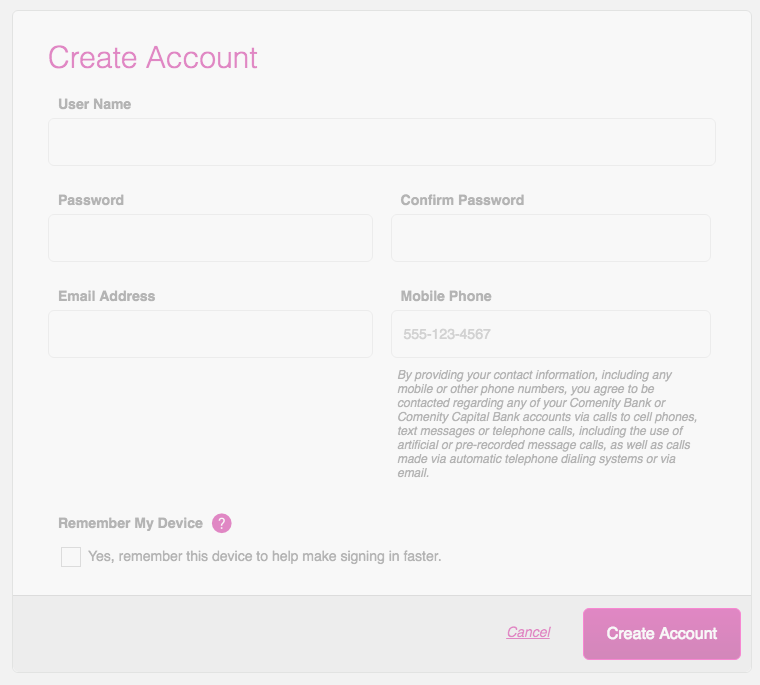 If you would like to enroll in paperless billing, click Enroll in Paperless then click Continue.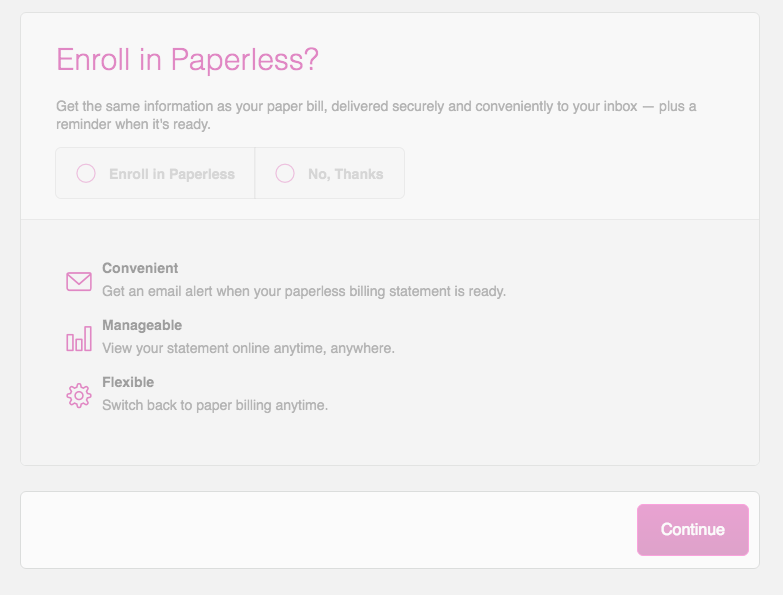 You should now be enrolled in online access. Scroll to the top of this page for assistance logging into your account. We hope this guide has been helpful for you.