If you only just received your Ann Taylor MasterCard, you may be wondering how you can keep up-to-date with your statements and purchases. The card-issuing company, Comenity Bank, has provided an online banking service for Ann Taylor MasterCard cardholders which enables them to view their statements and purchase history, make payments, perform balance transfers, and more, all from the home or office. If you scroll down this page, you will find all kinds of helpful information and links to help you get started with managing your credit card finances online.
Before you continue, we recommend that you look over the Comenity Bank privacy policy to see how they use their clients' information.
How to Login
Navigate to the Ann Taylor login page and enter your User Name and Password in the Sign In menu. If you would like to save your login credentials for future use, check the box beside Remember Me. Click Sign In to be granted access to your online banking account.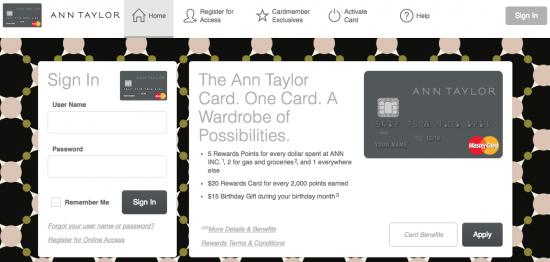 If you have lost or forgotten any of your login information, click the Forgot your user name or password? link in the login window. On the login retrieval page you will need to enter the following:
Credit card account number or user name
Zip/postal code
Last 4 digits of your SSN or SIN
Click Find My Account and by following the instructions that follow, you will be able to update your login credentials and regain access to your account.
Activation/Registration
Your card can be activated either by calling the number posted above this paragraph and following the instructions provided by a customer service representative, or by navigating to the activation page. If activating your card online, you will be asked to provide the following information on the activation page:
Credit card account number
Expiration date
Identification type
Last 4 Numbers of SSN or SIN
Zip code/postal code
Click Continue and follow the instructions to finalize the activation process.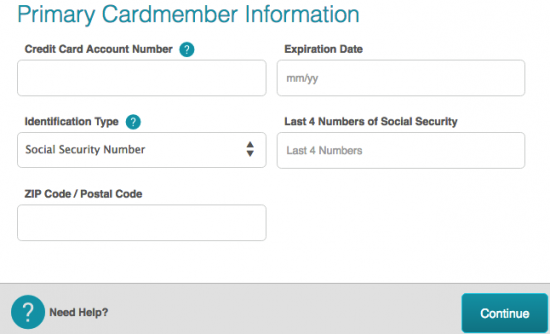 Once your credit card has been activated, you can register for an online banking account by clicking the Secure registration link located under the Activation/Registration heading above. Start filling out the registration form by providing the following info before clicking Find My Account:
Credit card account number
Expiration date
Identification type
Last 4 Numbers of SSN or SIN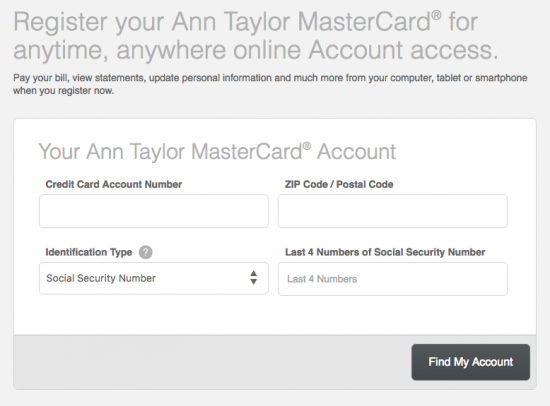 Next, you will need to create a User Name and Password, entering them in the indicated spaces. After that, type your Email Address and your Mobile Phone number. When you are finished, click Create Account to complete the enrollment process.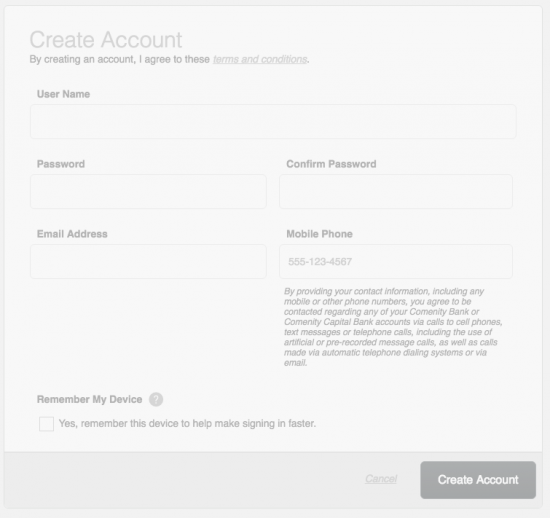 Your Ann Taylor MasterCard is now activated and registered for online banking. We're sure that you will find it much easier managing your credit card finances yourself by using your personalized online account. Thank for visiting us at Card Reviews!