This tutorial has been created specifically to assist those who have just received a Frontier Airlines World Mastercard in the mail and are looking to activate it and set up their online account. In the below guide, we'll walk you through both functions and we'll provide insight into the process of logging in and retrieving forgotten security credentials. The Frontier Airlines World Mastercard is issued by the Barclays Bank Delaware, therefore it is this bank's online portal that we will be using. Once your account has been set up, you will be able to exploit it to make payments to your credit card, check your balance and review your transaction history. Scroll down for more details.
We suggest reviewing the issuing bank's online privacy policy to ensure that you are aware of the manner in which they'll protect and use your personal and financial information.
How to Login
The first step to logging in is to access the Barclaycard homepage. Follow this link and locate the login fields on the right hand side of the screen. Supply your login credentials (your username and password) and click Log in. If both pieces of ID were entered correctly, you should be looking at the home screen of your personalized online banking.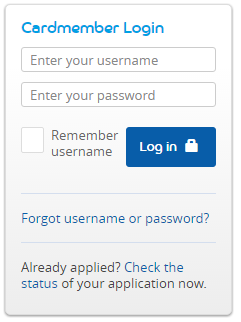 In the case that you've forgotten your login credentials, click the Forgot username and password? link on the login page. On the page that follows, enter the last four digits of your SSN, your date of birth and your account number. Providing that you entered the info accurately, you will be able to reset your password or retrieve your username, whatever the case may be.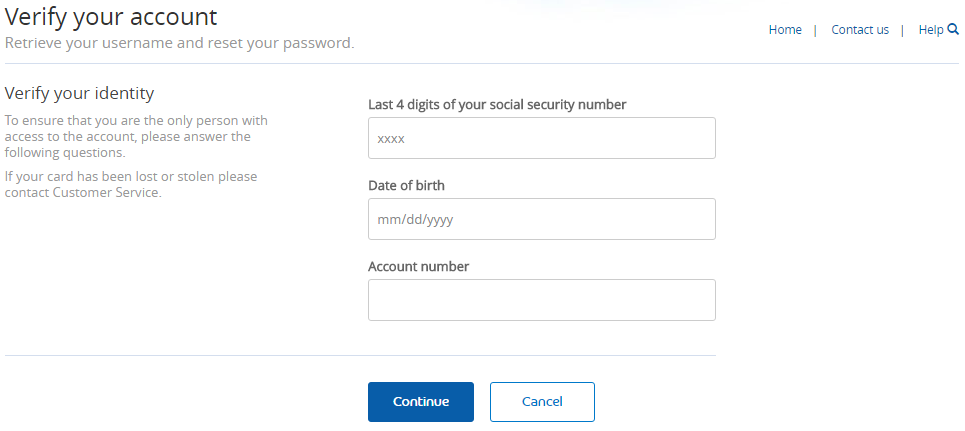 Activation/Registration
New cardholders are able to activate their card by either calling the number displayed above or by enrolling in online access and activating it through their online banking. Regardless of whether or not you've already activated your card, you should take the time to set up your account with Barclaycard.com as this will enable you to manage your card as efficiently as possible. Click on the Secure Registration link above to access the enrollment page. Once there, click the Set up online access link.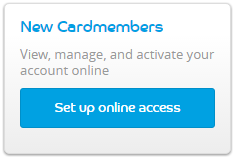 The window displayed below demonstrates the information required once the registration form has been accessed. Enter the following data when prompted:
Last four digits of your SSN
Date of birth
Account number
Whether you are a US citizen (yes or no)
Choice of username
Password
Confirm password
When all the above has been supplied, click Continue. The following steps will have you submitting a few more pieces of personal information before you will be given the opportunity to access your online banking. With your account set up, your card activated and your computing device logged into your personal online banking, you will be ready to start capitalizing on your new credit card acquisition. Good luck!