Cardholders of the Meijer Credit Card can easily manage their account online by enrolling in online access through Comenity Bank, their card issuer. From their online portal, users may view and manage account balances, recent transaction, bills, transfers and more. People who have recently received a Meijer Credit Card will find helpful information on logging in and card activation by scrolling down.
Please read the Comenity privacy policy found in the Meijer Credit Card disclosures to see how they protect your information.
How to Login
Go to the Meijer Credit Card login page (pictured below) by clicking the Apply Now link that we have provided above, entering your login information and clicking Sign In.

If in the event that you have forgotten your login information, click the Forgot your user name or password? link found on the login page. This will be redirect you to the page seen below. Enter your Credit Card Account Number, SSN and ZIP Code in the appropriate fields, then click Find My Account to reset your login information.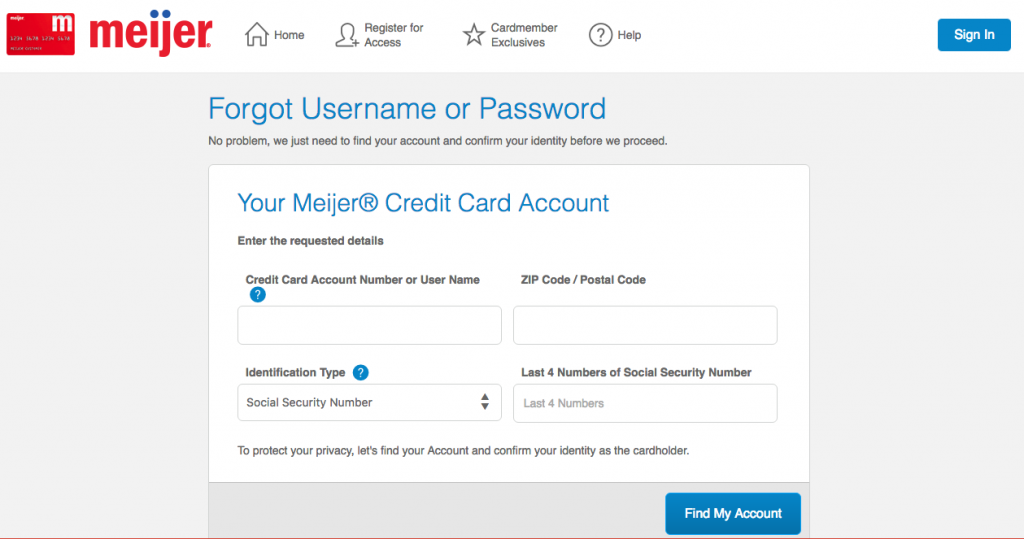 Activation/Registration
At the time of this writing, there isn't an option to activate your Meijer Credit Card online, so you will need to call the Comenity customer care number provided above and speak to a representative who will help you to get that done. To be able to access your new account online you will need to register in online account access. Click the Secure registration link that we have provided above to access the registration page pictured in the example below. Enter your Credit Card Account Number, Zip code and Social Security Number in the appropriate spaces then click Find My Account.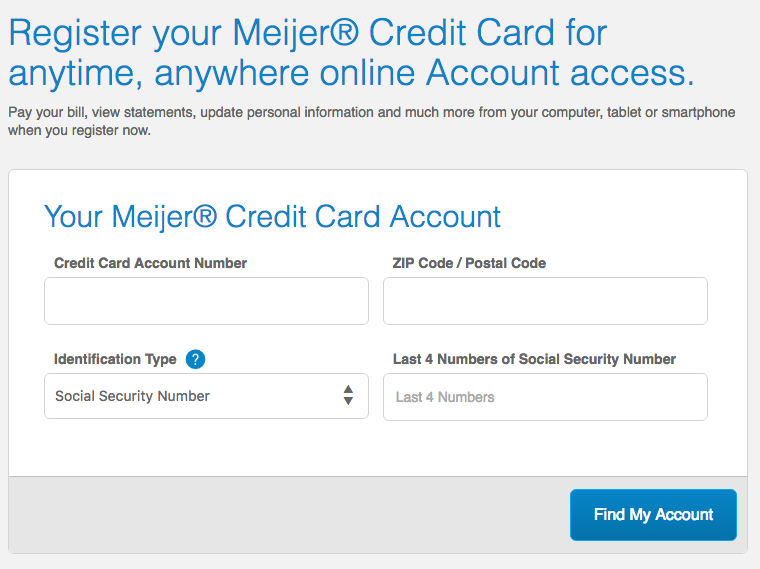 Now create your User Name and Password, and enter them in the appropriate spaces. Provide your Email Address and Mobile Phone number, these will be important in the event that you forget your login information. Click Create Account.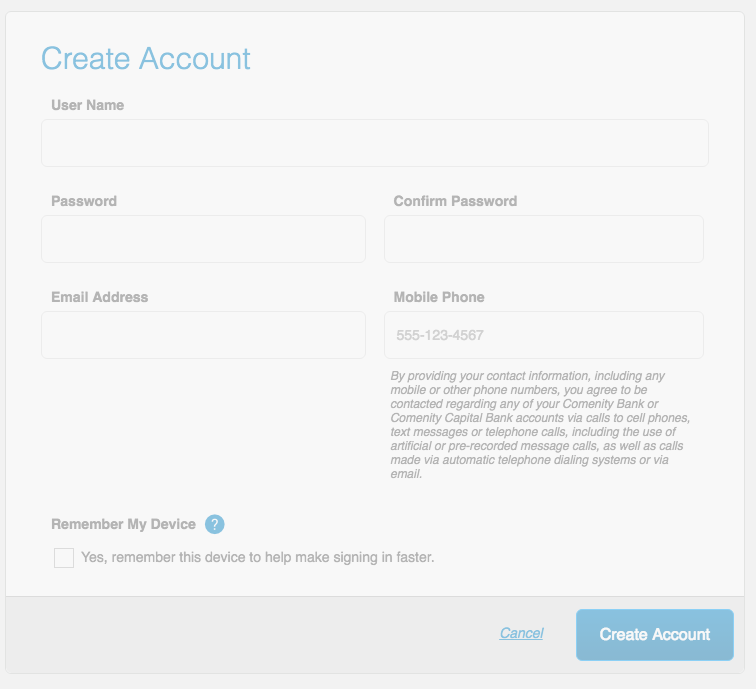 If you would like to enroll in paperless billing select the Enroll In Paperless option, or if not, select No, Thanks.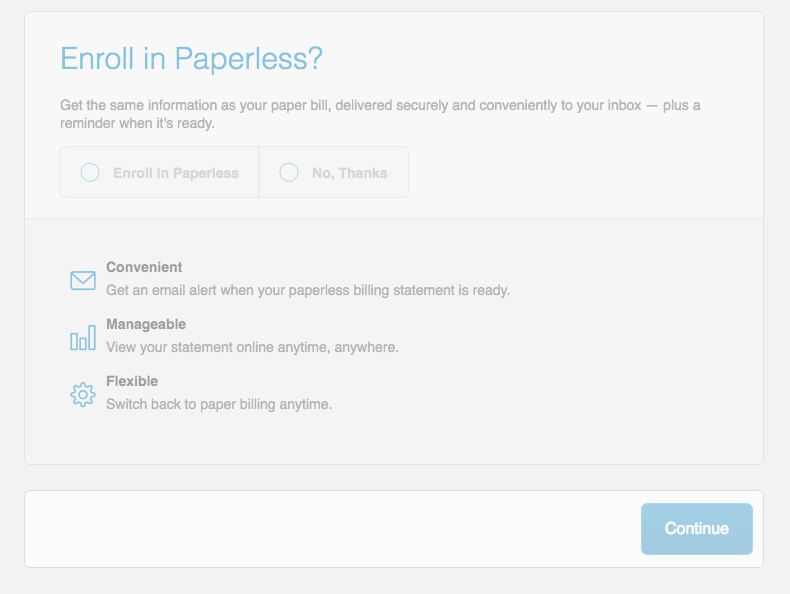 Click Continue to complete your registration for online access to your Meijer Credit Card. You can now log in to your account from anywhere! We hope this guide has been a help to you.